Gold Standard Pirates of the Week! PK - 4: Tyson Voigt 5-8: Zander Fathke 9-12: Hope Kemnitz Congratulations!!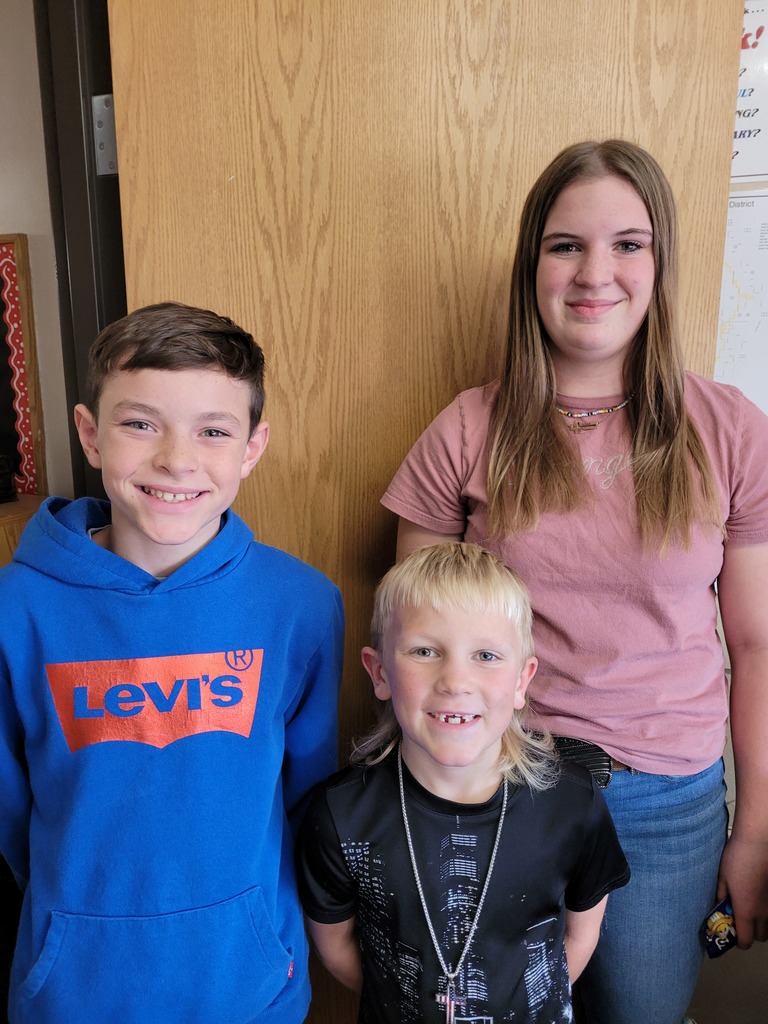 On Wednesday, we held our annual Veteran's Day program. Thank you to all the community members that attended. The presentation of "War Letters" was a great way to honor our Veteran's and their families. Thank you to all those currently serving or who have served. The Avon School District is thankful for you!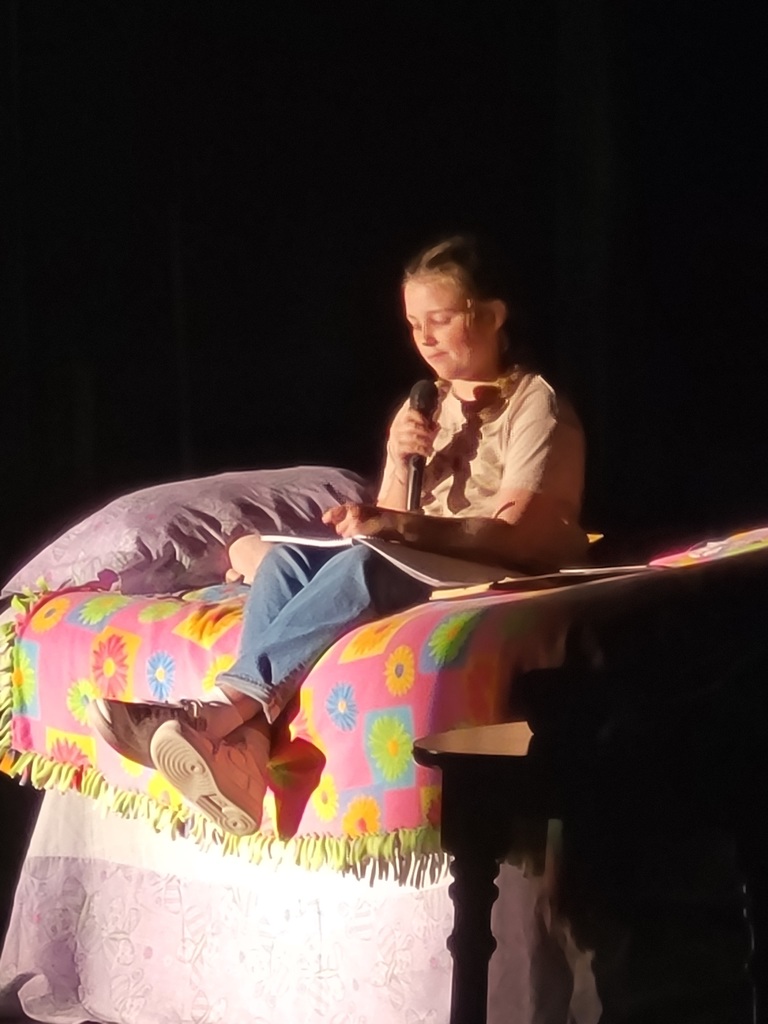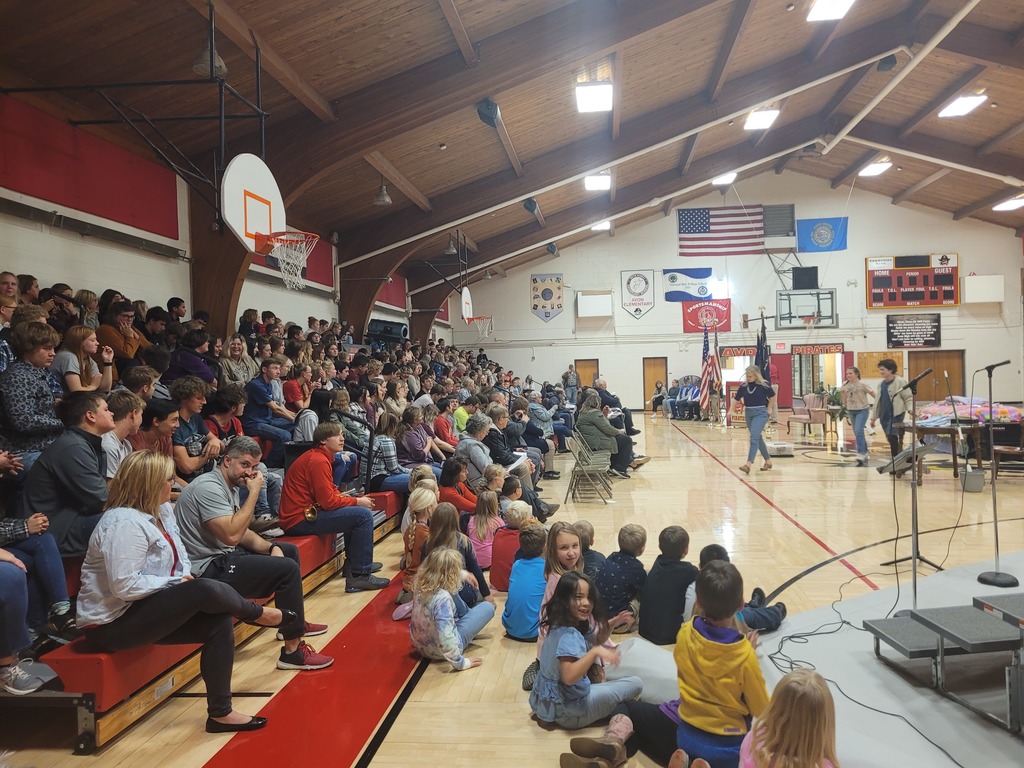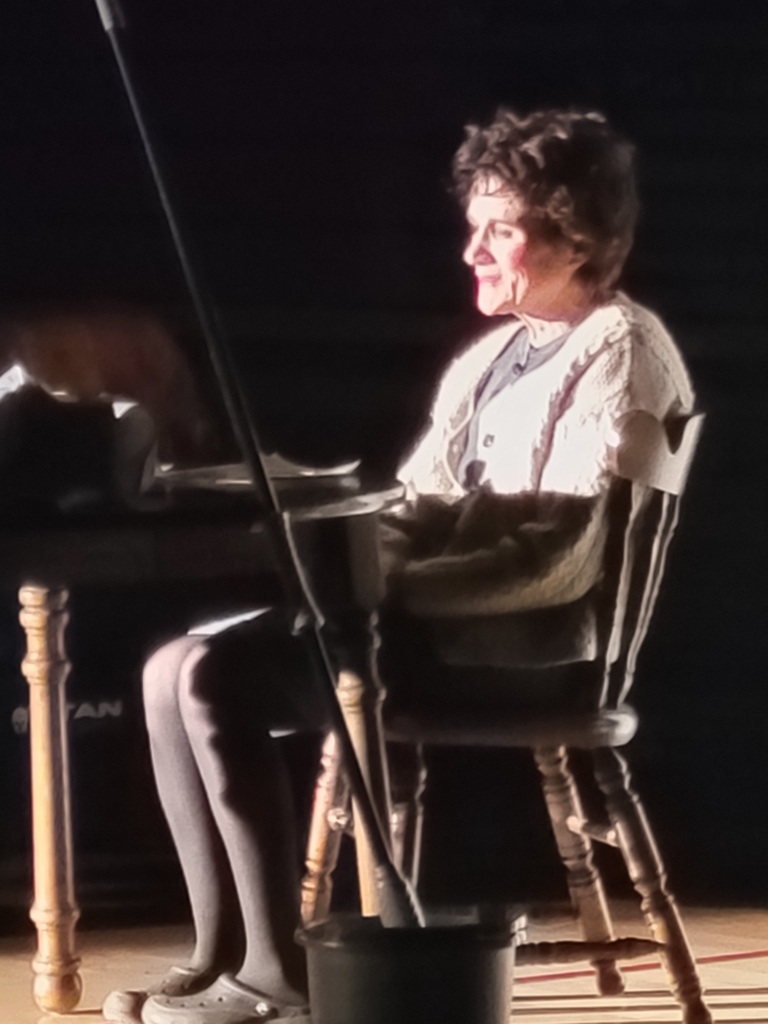 October 28 & 29, Mrs. Schultz took four choir members to All-State Chorus: Noah Watchorn, Sarah Swier, Kim Tolsma, and Kley Huemiller. On Saturday, October 29th Sarah Swier and Kley Heumiller were recognized in front of 1,000 other high school students in the Denny Sanford Premier Center in Sioux Falls. These two, along with 54 other students, received this certificate from the SDHSAA. Both students have had the privilege of being in Avon's All-State Quartet for all four of their high school years. They are both extremely active in the Music Department. It is a huge honor and we are all very proud of how they have represented Avon for the past 4 years! Congratulations!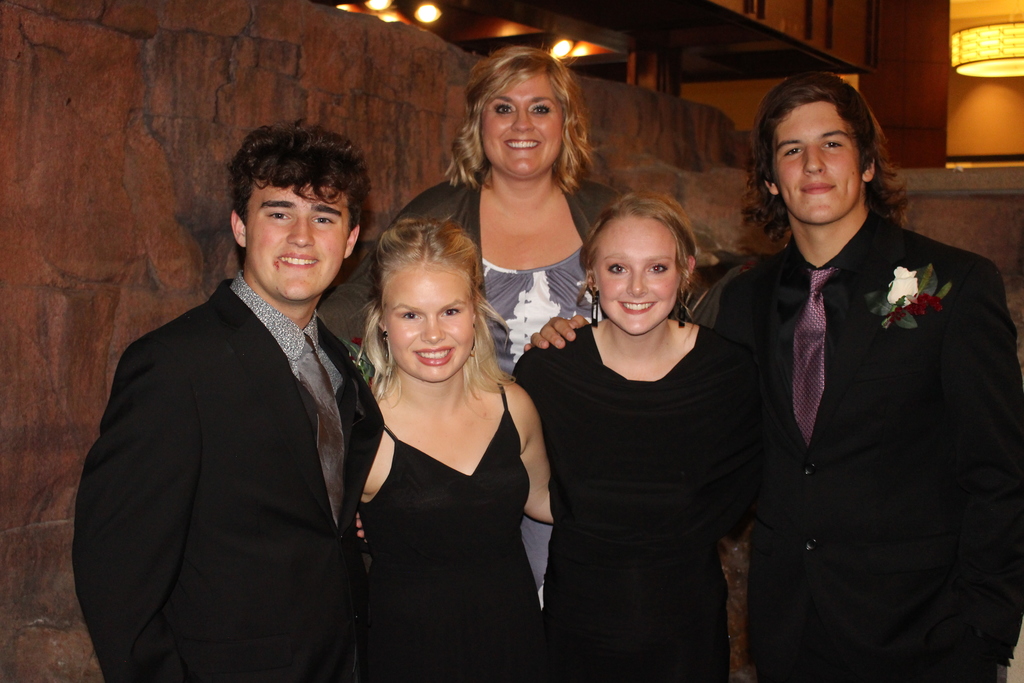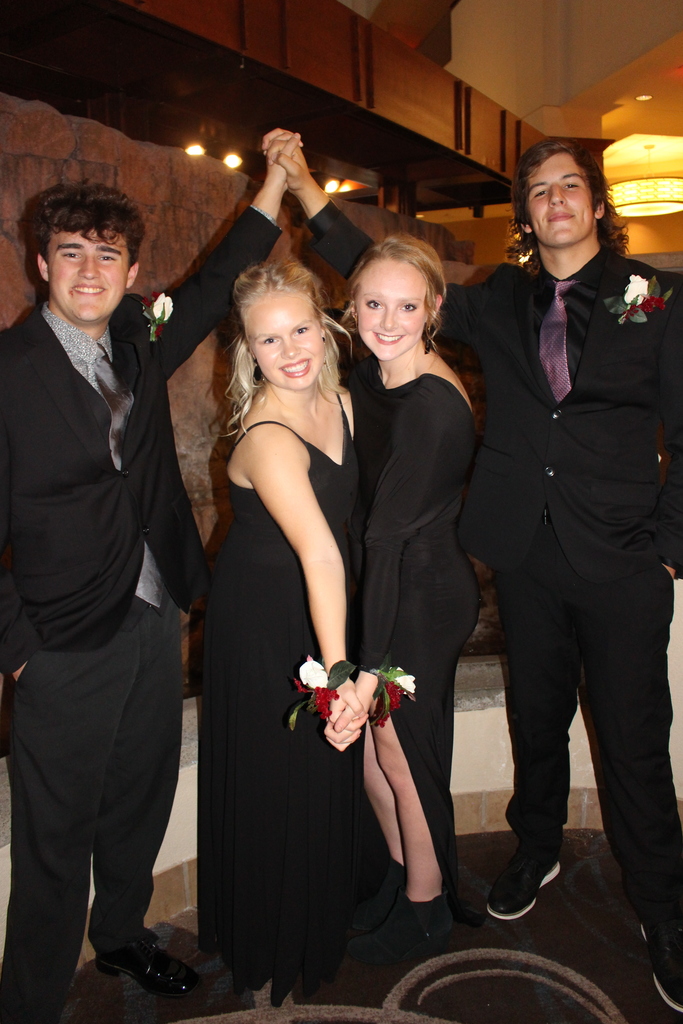 Science Sportsman Raffle Winners

- The link for Winter Booster Club Apparel is open. It can be found on the Avon School webpage under" Booster Club Apparel" tab. - Orders due by noon on Monday November 21st. - Questions: contact Janelle sees (661-5257), Theresa Swier (413-5819) or Annie Thury (680-4405). Thanks for supporting the Avon Booster Club!

The Avon Science Sportsman's Raffle Board is SOLD OUT! We will be drawing around noon tomorrow with results to be posted by the end of the day. We would like to thank everyone who bought a ticket on the board. Your support is AMAZING! Special Thanks to our Sponsors: Mensch Greenhouse, Joan and Marvin Dixon, and Tim Johnson! To see the final board go to the Avon School Webpage at
https://www.avon.k12.sd.us/
Good luck!
Gold Standard Pirates of the Week! PK-4: Josie Schloss 5-8: Jordyn Voigt (not pictured) 9-12: Brady Bierma Congratulations!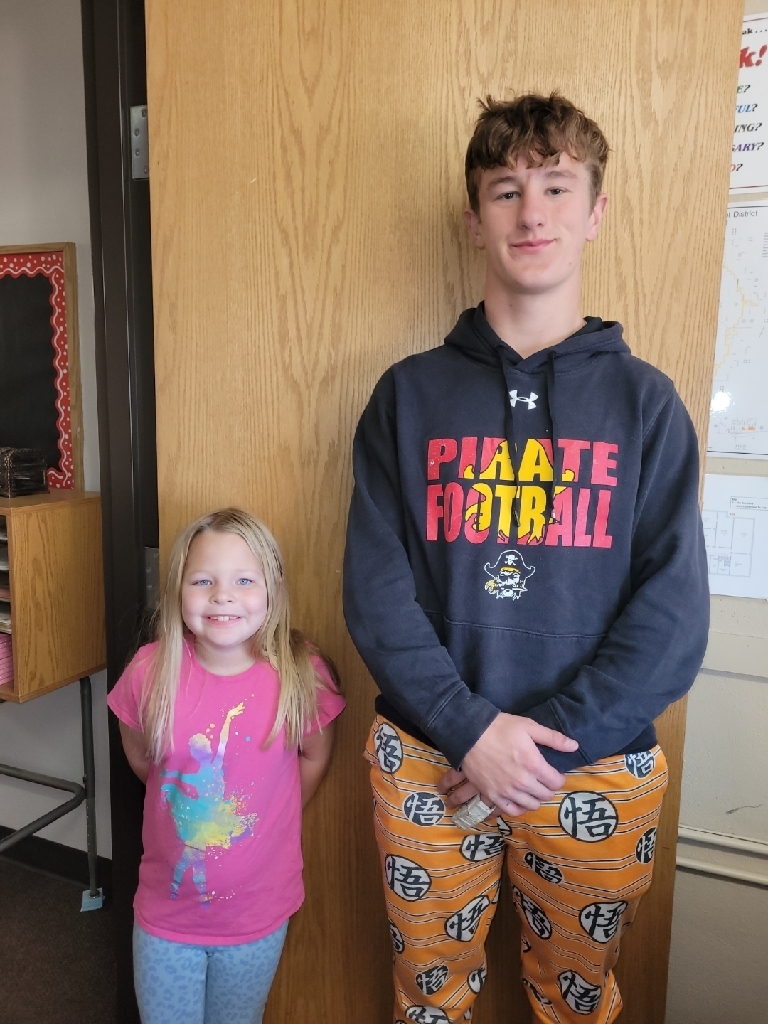 Contest Date: Tuesday, November 15, 2022 Contest Site: First United Methodist Church, Mitchell The contest schedule will be as follows: 8:00-8:20 a.m. Registration & Judges' Meeting 8:25-8:30 a.m. General Information Session 8:30-9:40 a.m. Non-Original Oratory and Interpretation of Serious Reading 9:45 a.m. Coaches Meeting 9:50-11:00 a.m. Poetry Reading and Storytelling 11:00-12:15 p.m. Lunch (on your own) 12:15-1:25 p.m. Humorous Reading and Duet Interpretation 1:30 p.m. Readers Theater
The community is invited to the Avon Oral Interp Night of Excellence. The event will be held Tuesday, November 8 in the main gym at 7:00 PM. Students will present their pieces to the public.
For 4th grade's STEM project, the groups looked up famous bridges and the key shapes found in them. They then designed their own with limited materials and amount of time to see who's could be the sturdiest one. They did an awesome job of putting their engineer skills to use!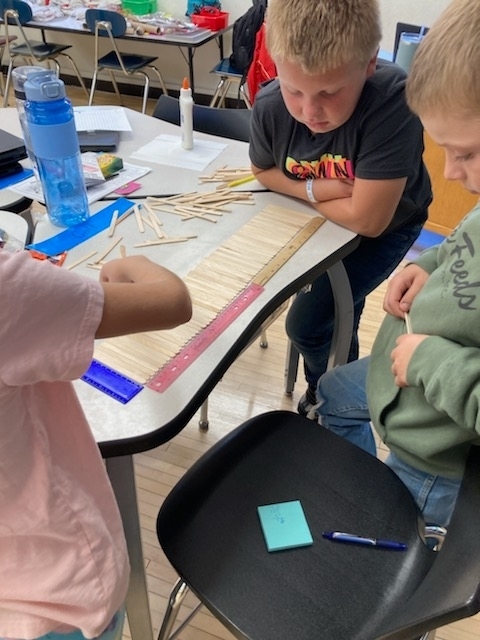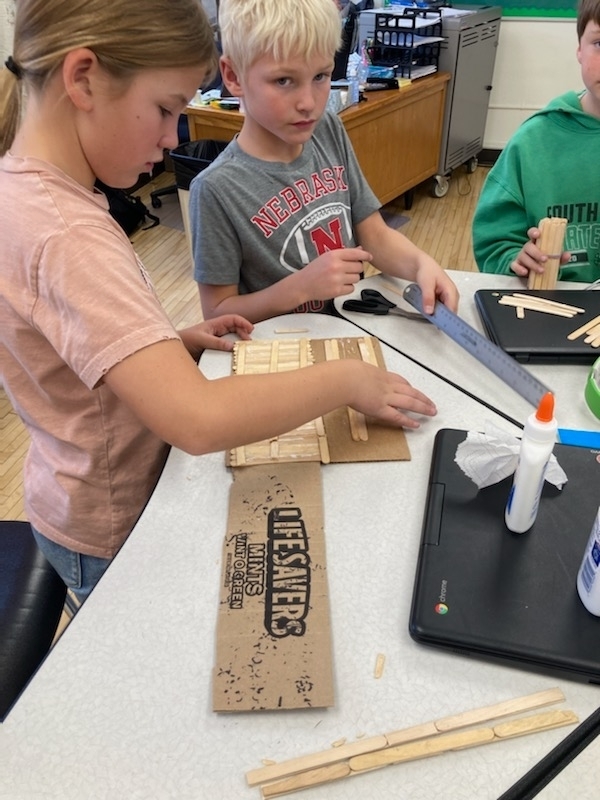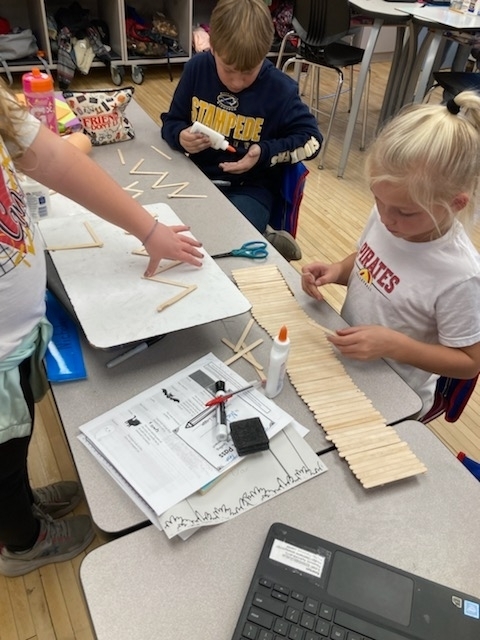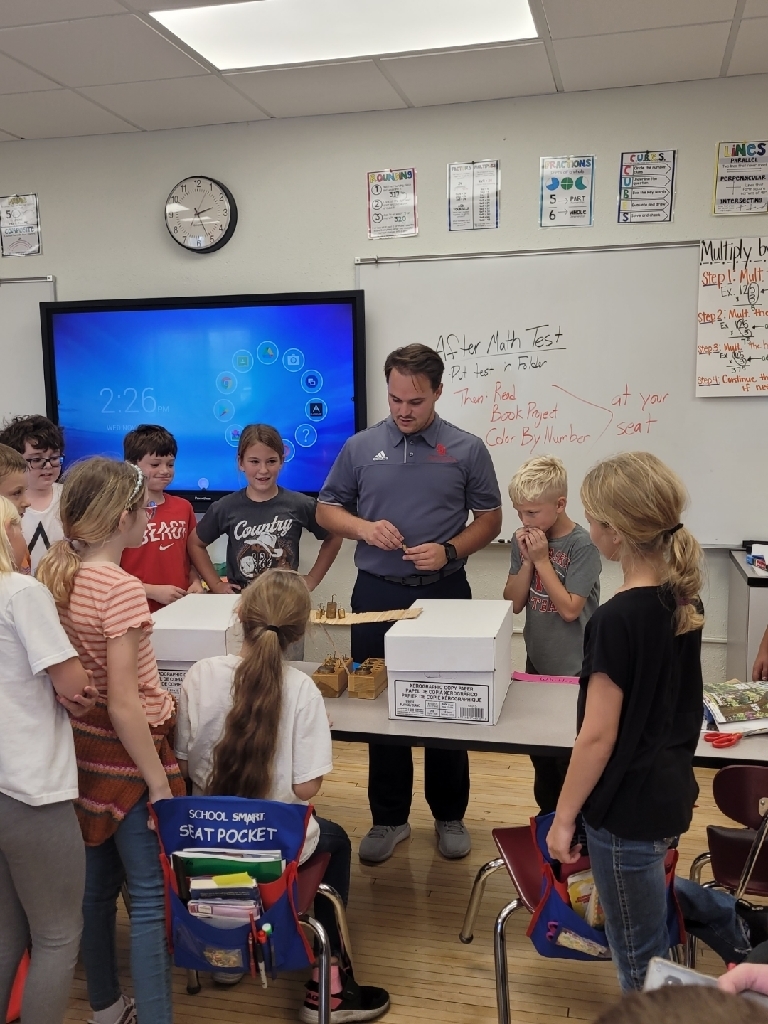 The Avon Oral Interp Team competed at the 5B District Competition in Mitchell. The team won the Class 5B Championship! Congratulations to the following students qualifying for the region competition: Kate Swier - Storytelling, Macy Voigt - Poetry, Sarah Swier - Serious, Ashley Tolsma - Humorous, Sarah and Kate Swier - Duet, and Landon Thury, Courtney Sees, McKenna Kocmich, Gracie Small, and Sarah Swier - Reader's Theater. The Region competition is Tuesday, November 15 in Mitchell and is open to the public. So proud of our Pirate OI Team!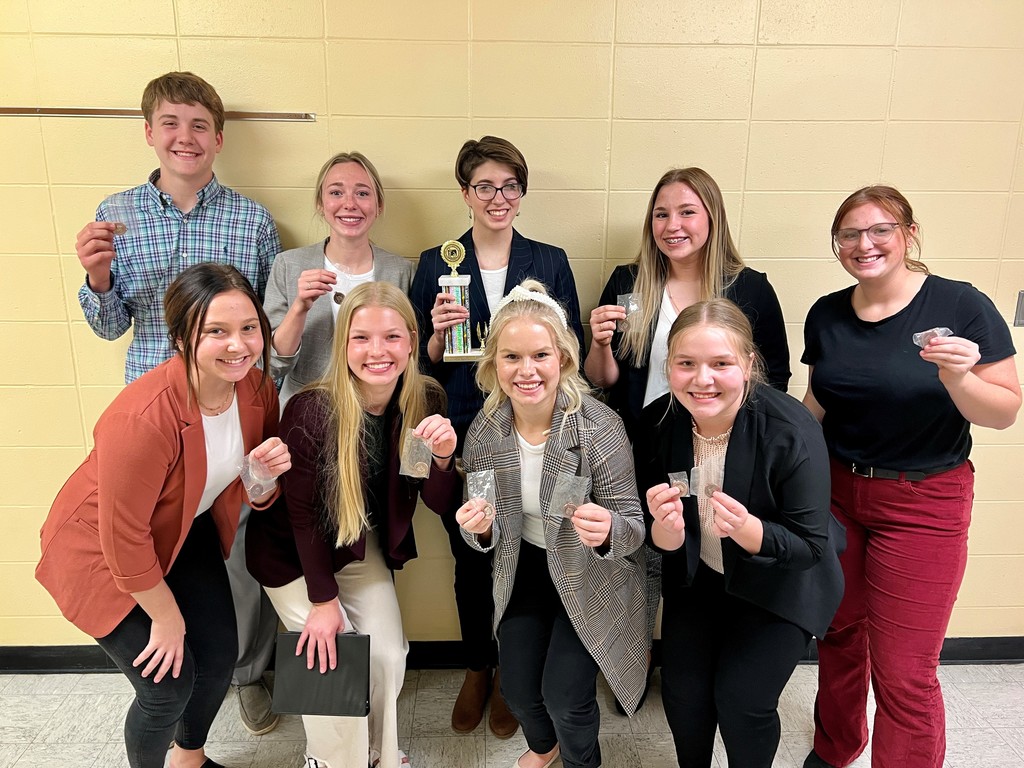 AHS Blood Drive, Main Gym Lobby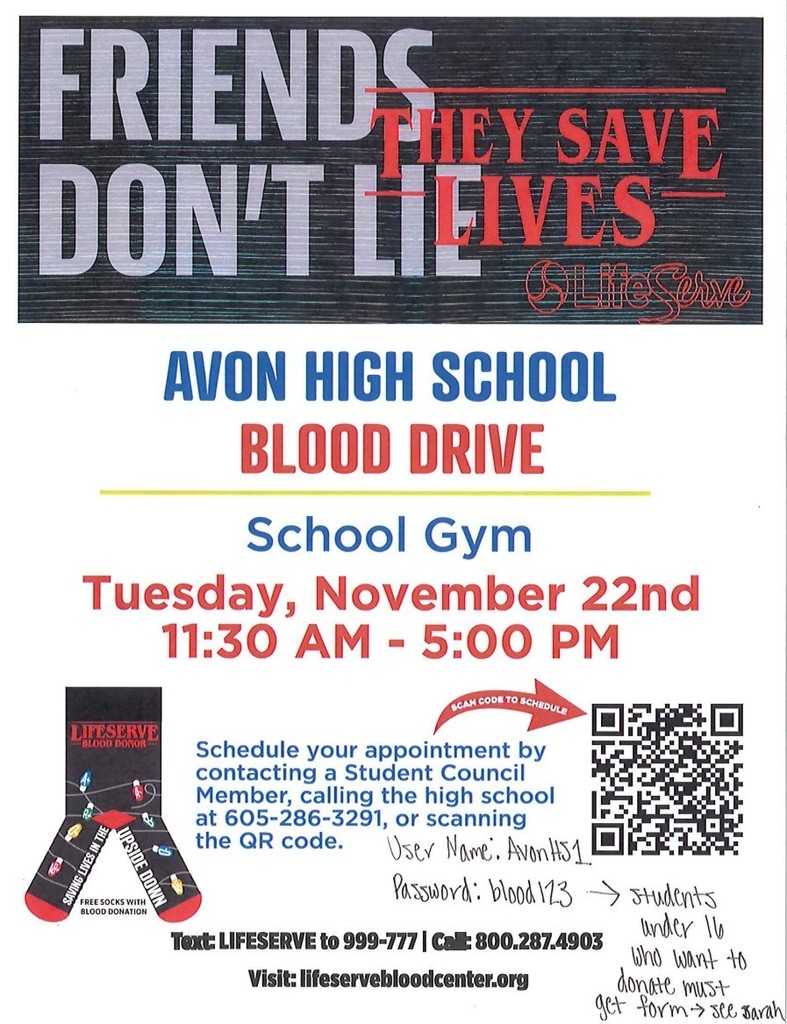 Please join us for the Veteran's Day Program on November 9 at 2:45 pm in the main gym. Anyone is welcome to attend.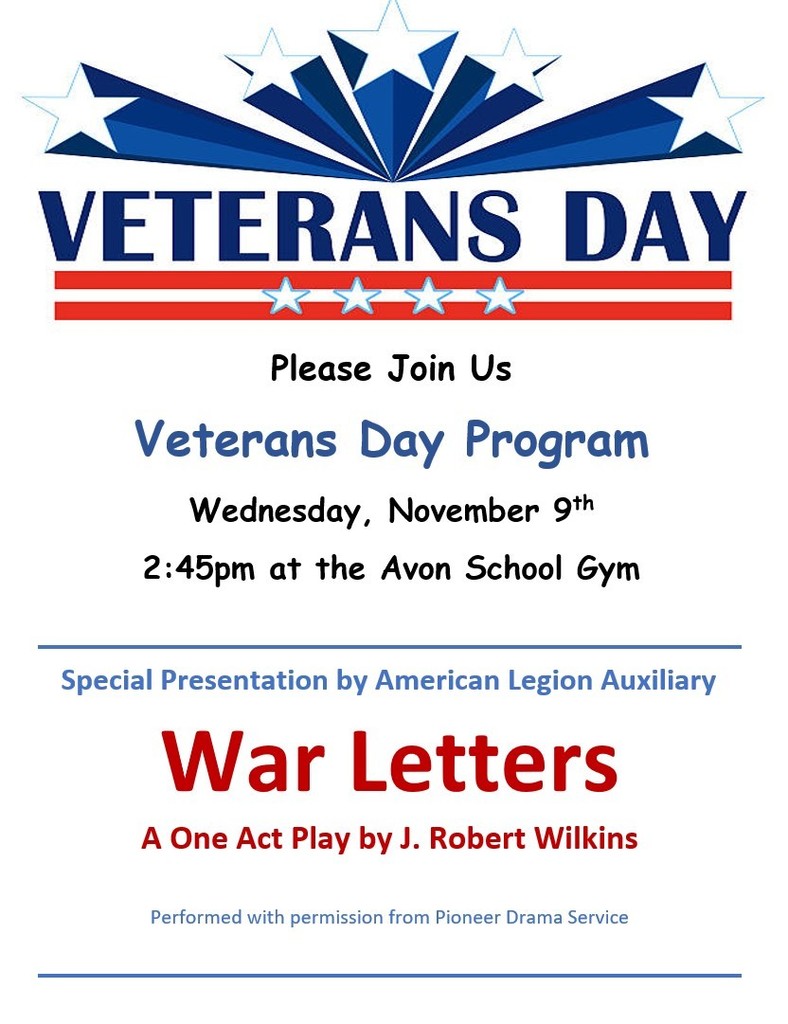 High School Student Council members read Halloween stories and did activities with the elementary classes yesterday! Our student council members rock!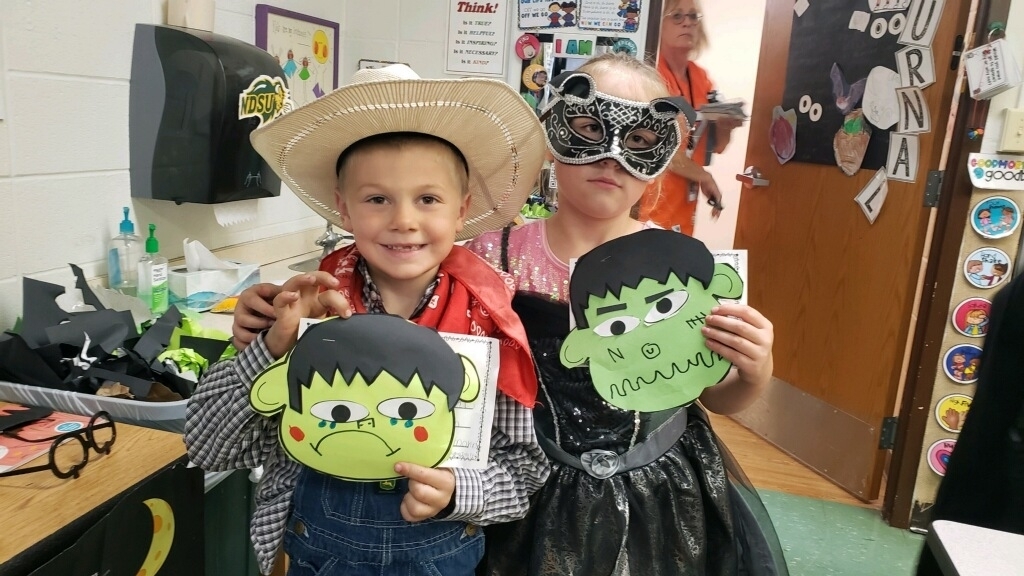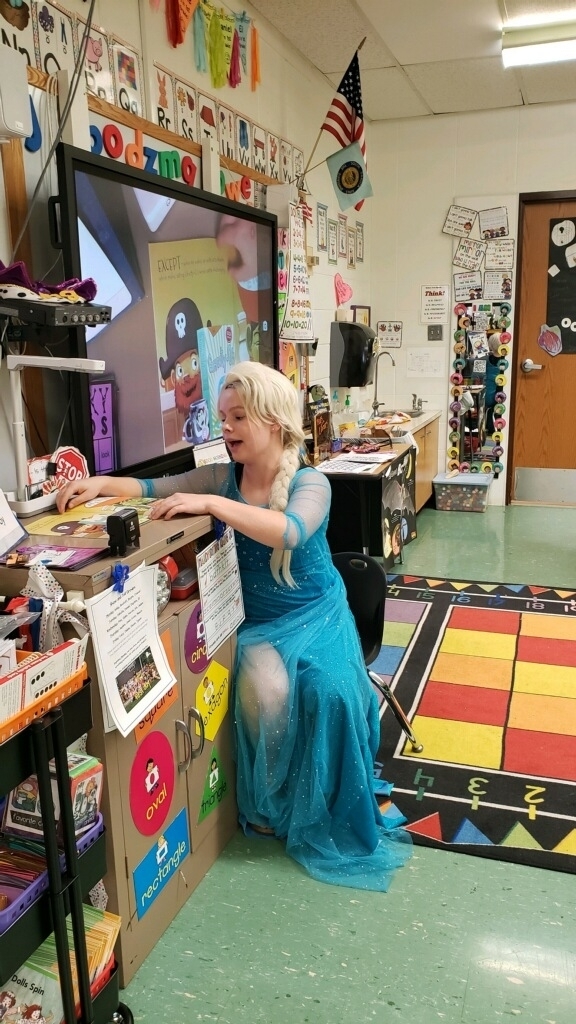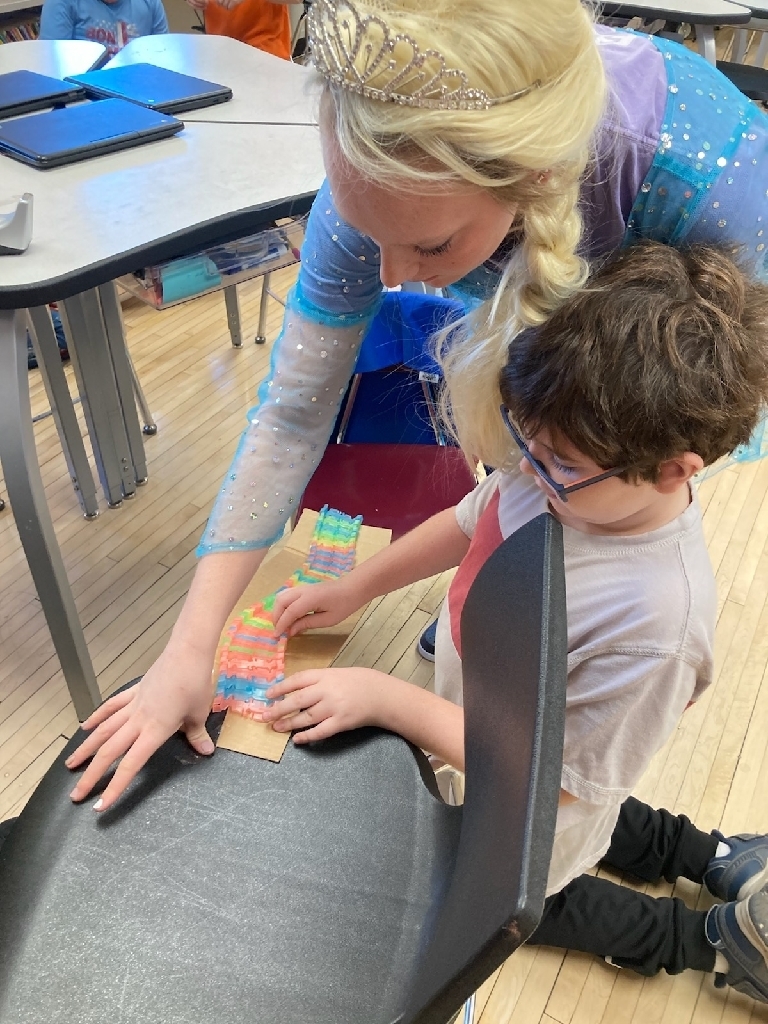 MS/HS Student Council held a costume contest yesterday. Aty Akridge was the winner!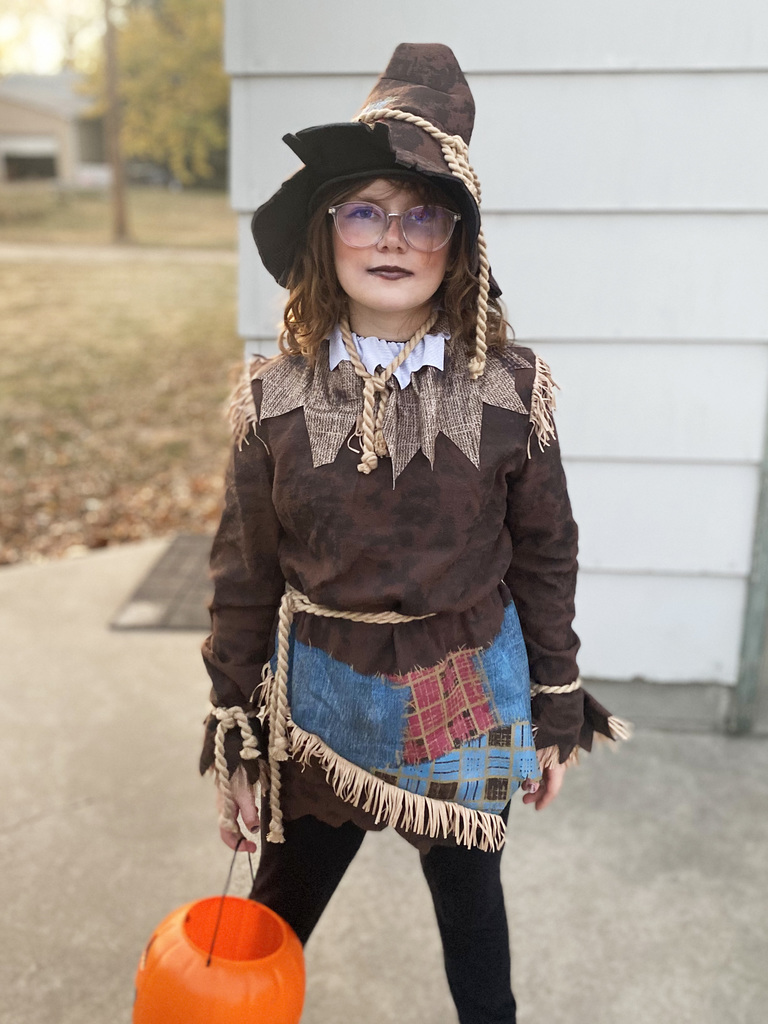 Following the parade Mr. Kuhlman and Ms. Jurrens, with the help from some students, demonstrated some science experiments!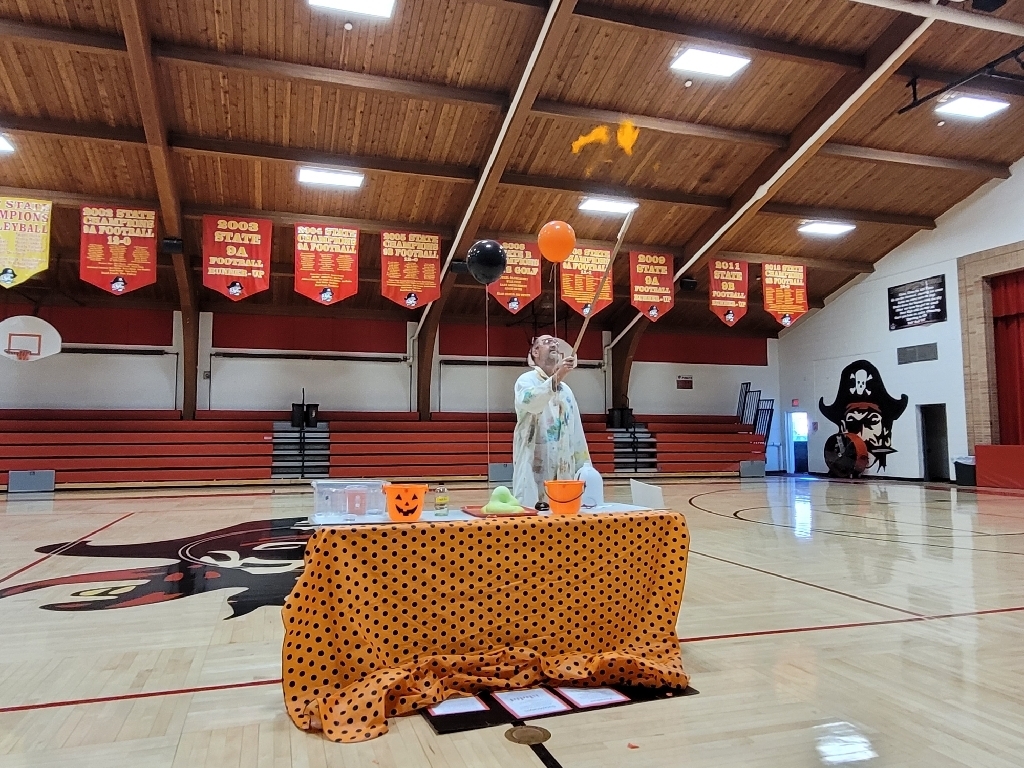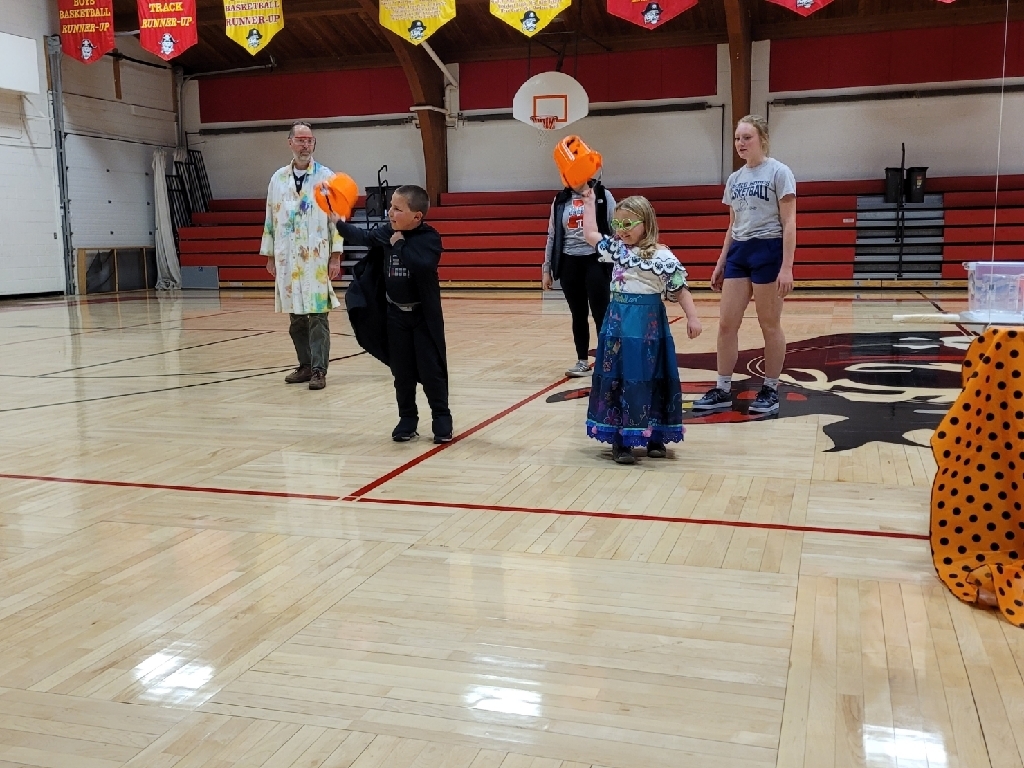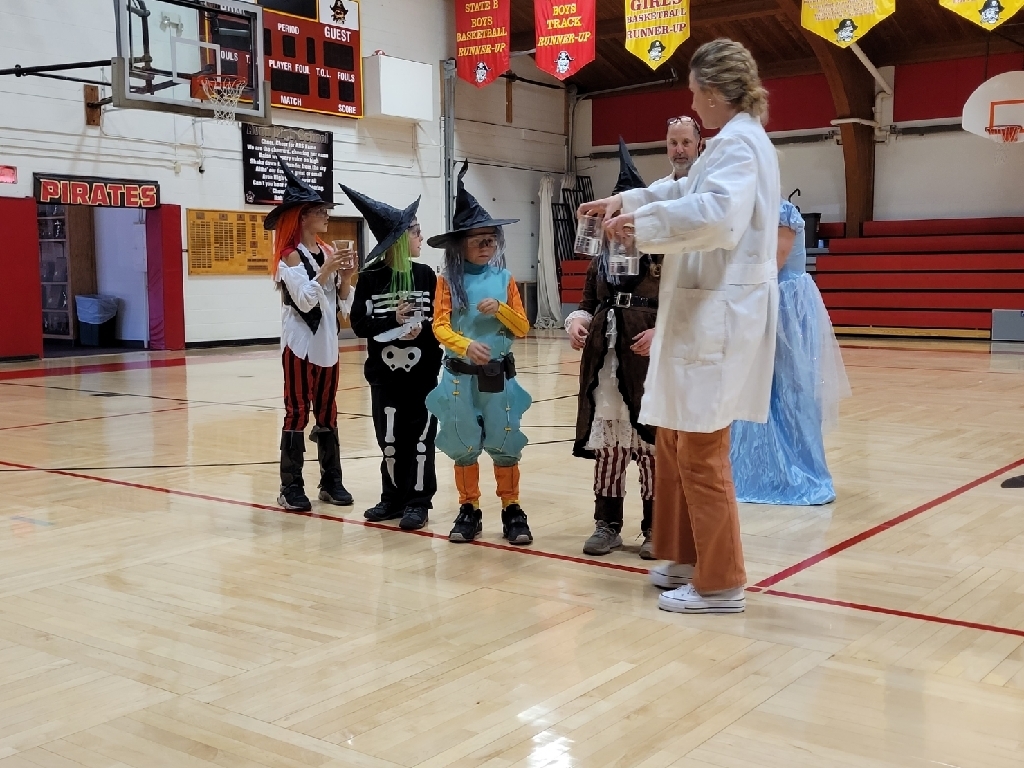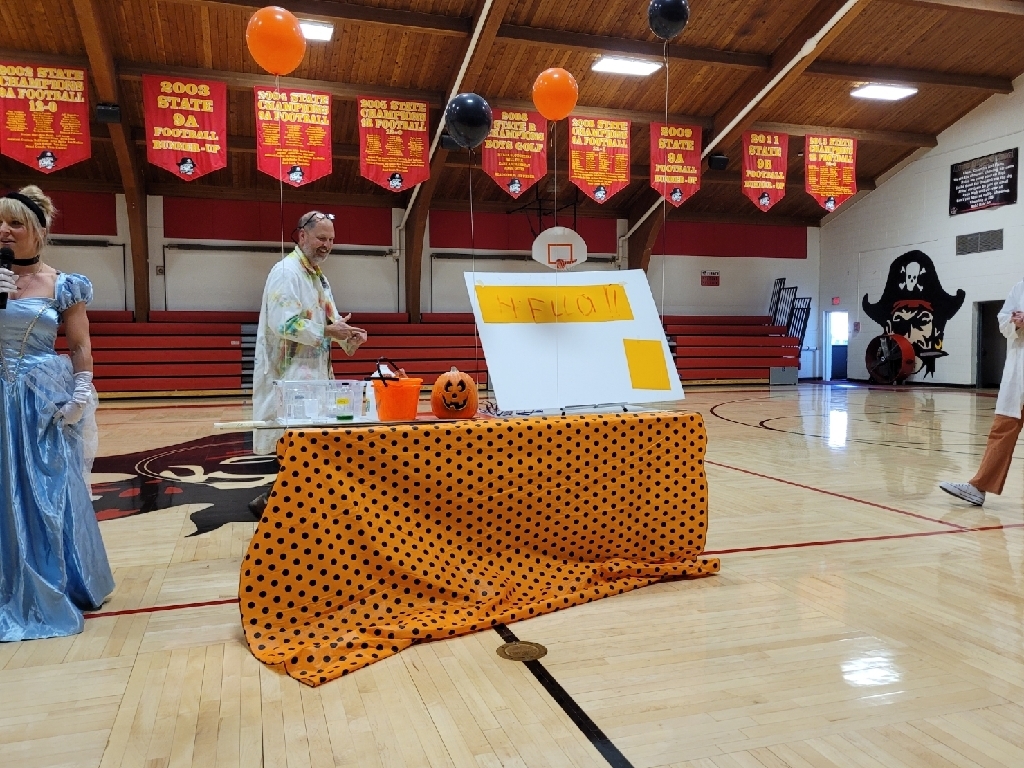 Elementary Costume Parade! Grades K-4 paraded through the gym to Halloween music! We had a special visitor that matched some of our students' costumes!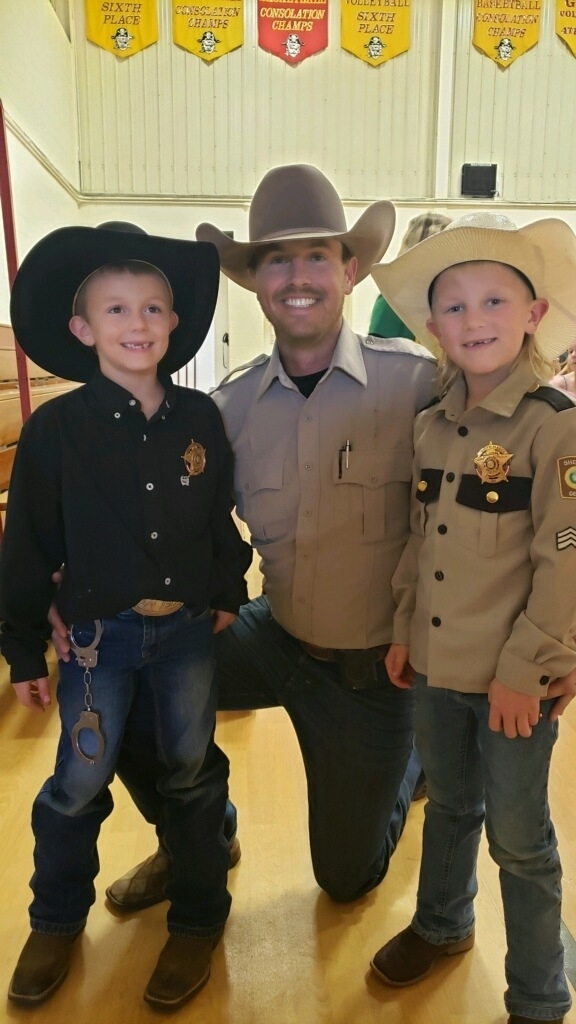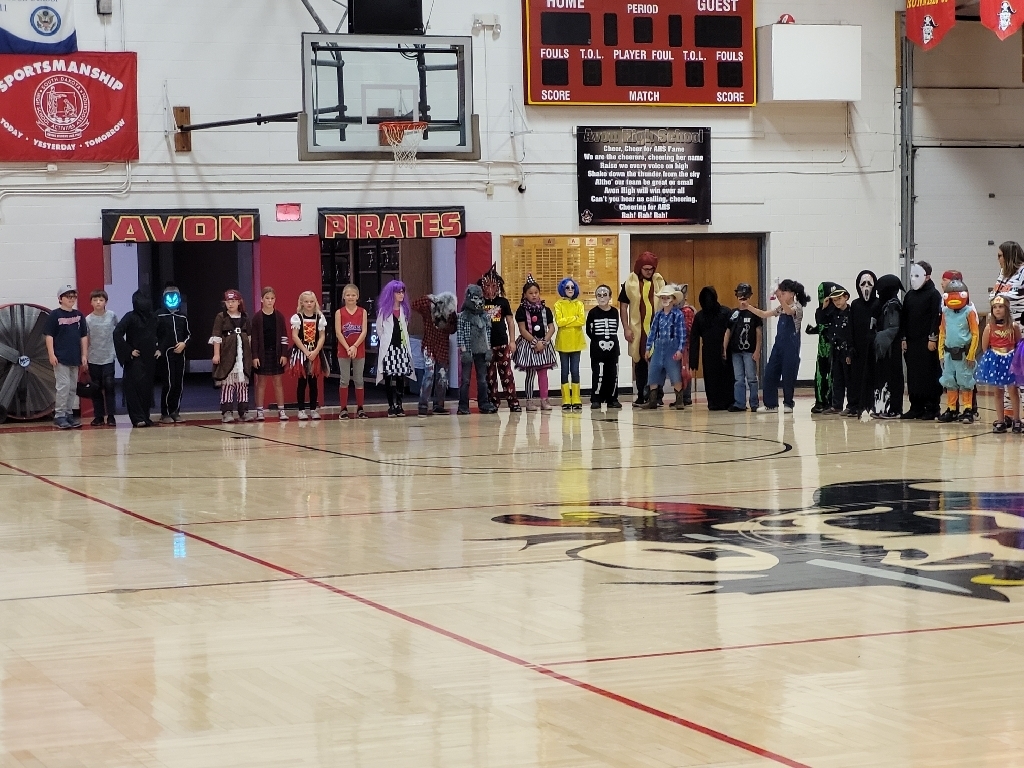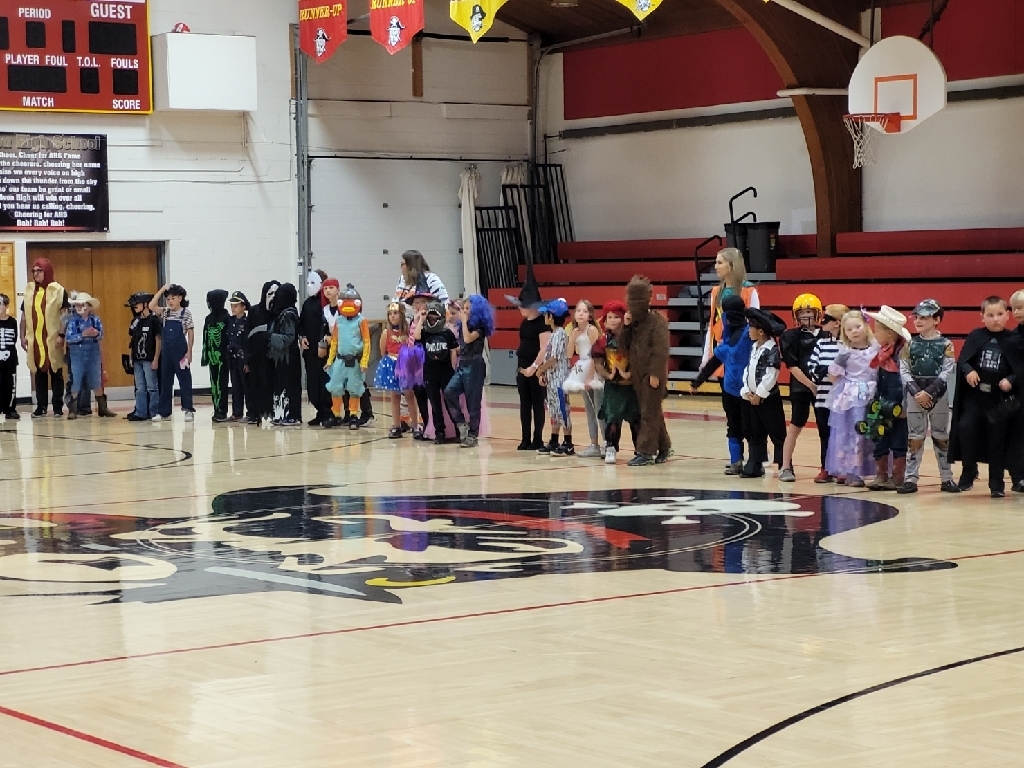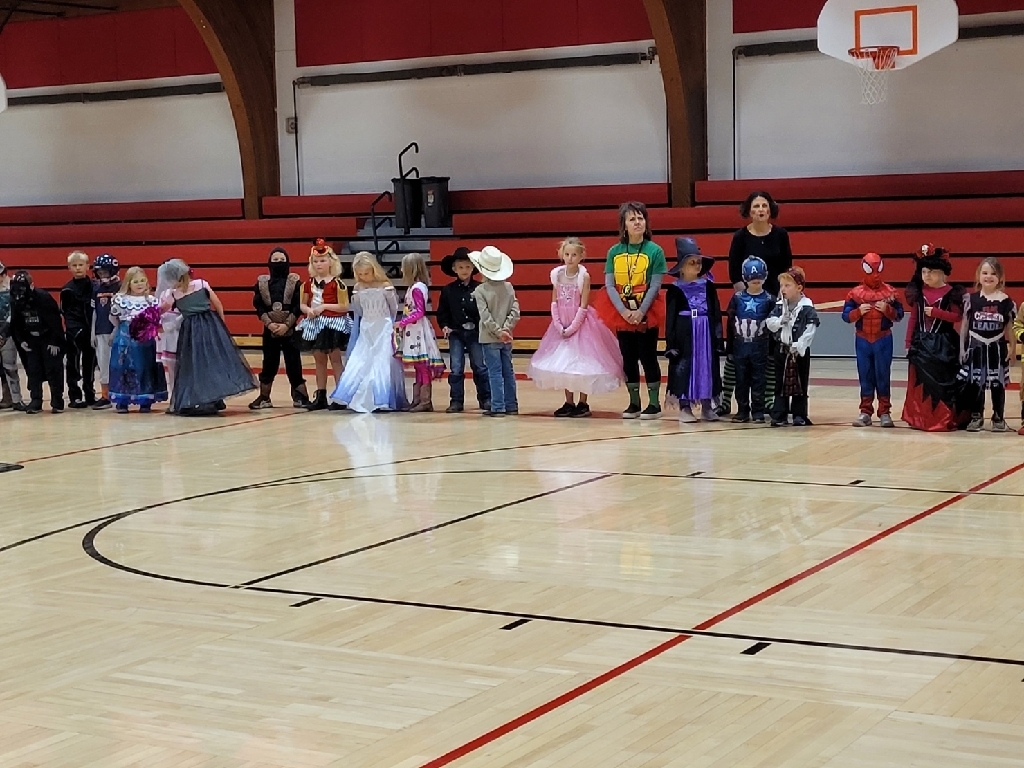 There are only 20 squares left for the Science Sportsman Raffle. Contact Mr. Kuhlman if interested.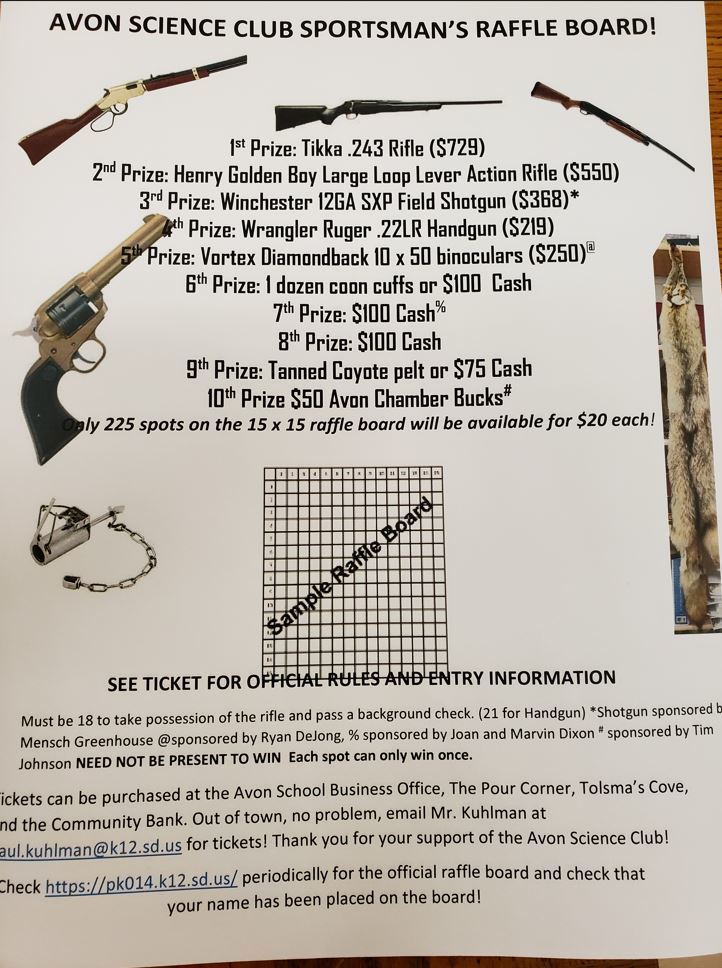 The Avon Oral Interp team competed at the Yankton Lewis & Clark Invite on Saturday. The following students placed: Ashley Tolsma - 1st place Humorous, Kate Swier - 2nd place Storytelling, and Erica Cahoy - 3rd place Non-original Oratory. The team will compete on Tuesday at Districts in Mitchell. The following students are competing: Sarah Swier - Serious, Ashley Tolsma - Humorous, Kate Swier - Storytelling, Sarah and Kate Swier - Duet, Erica Cahoy - Non-original Oratory, Macy Voigt - Poetry, and Landon Thury, McKenna Kocmich, Gracie Small, Courtney Sees, and Sarah Swier - Reader's Theater. Good Luck at Districts!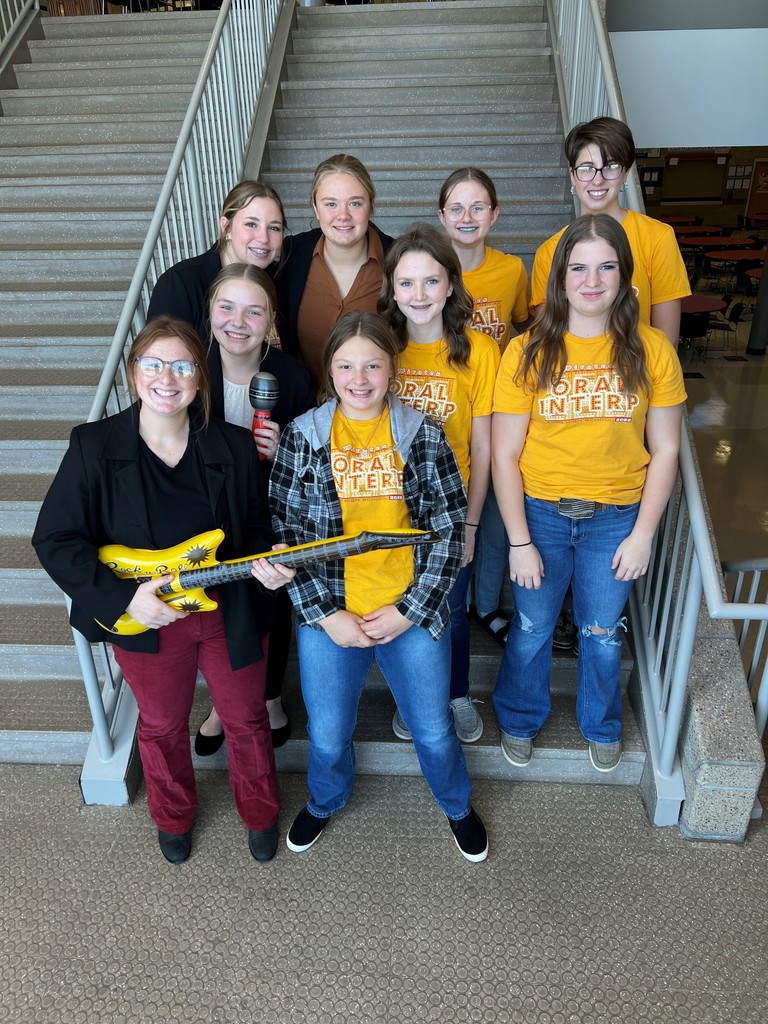 Gold Standard Pirates of the week! Pk-4: Burk Baade (not pictured) 5-8: Rilyn Thury 9-12: Airen Cline Congratulations!