The season of giving has begun in the preschool room! The preschoolers held a pajama drive! We have 13 pairs to donate to the Scholastic Pajama program! For every pair of pajamas donated, Scholastic donates a book to a child. Amazing job Preschoolers!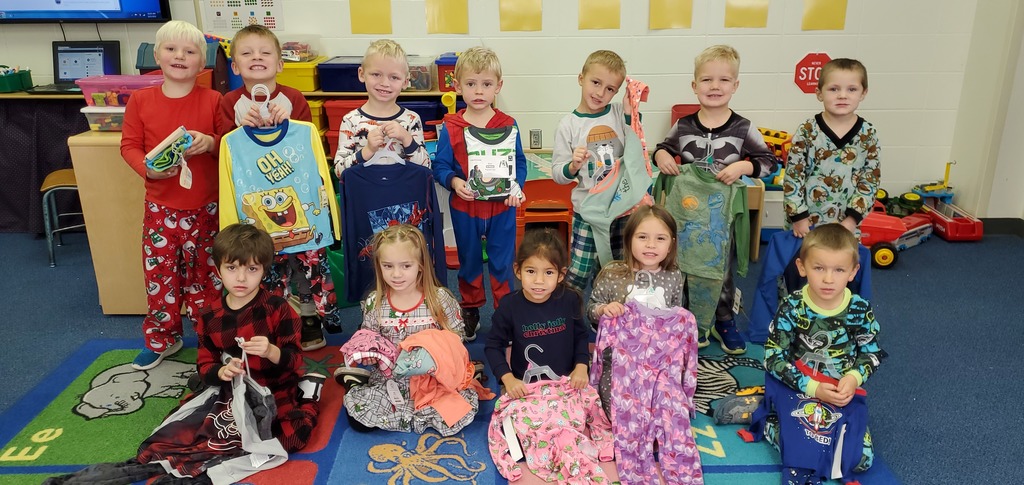 Junior Class Fundraiser Saturday night!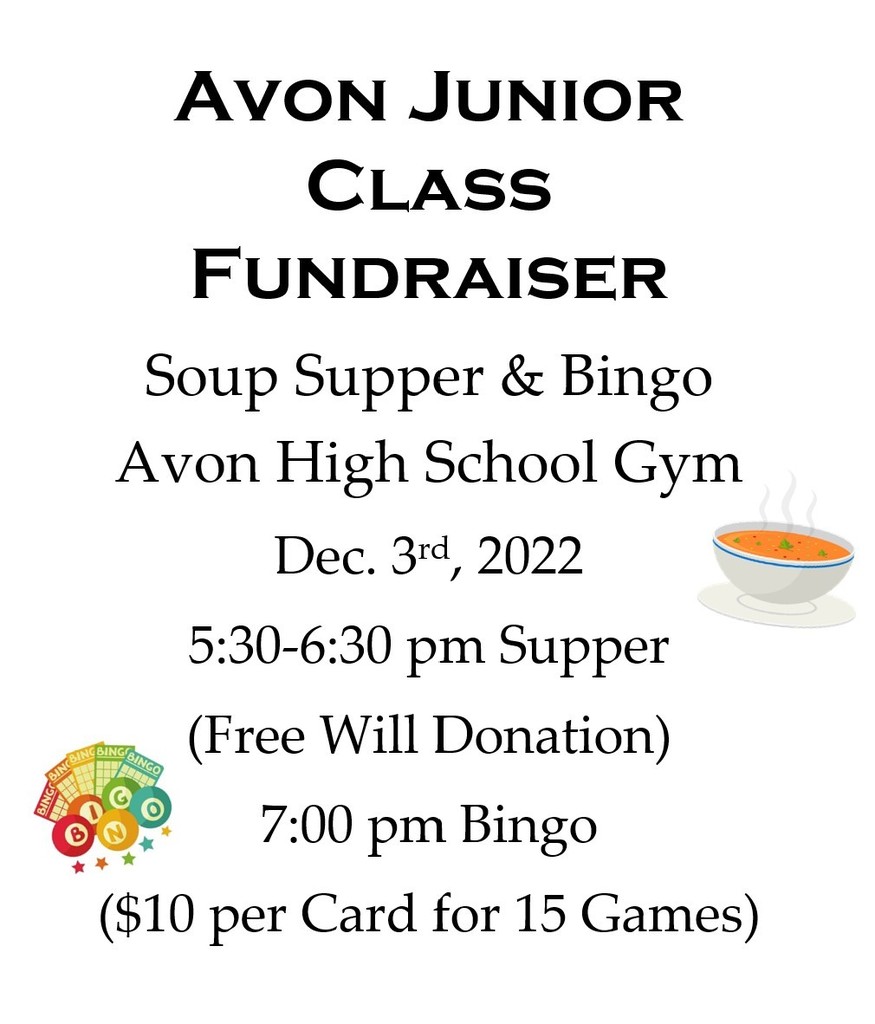 Reminder about the wrestling dual Thursday evening December 1st at Avon. Bon Homme/Avon will be taking on Wagner at 6:30 PM. There will be a meal at 5:15 PM in the Auxiliary Gym. Free will donation for the meal. There will also be youth exhibition wrestling matches from 5:30 PM to 6:00 PM in the main gym.
After Student of the Month presentations, the student council members refreshed the Gold Standard Pirate Expectations with the elementary.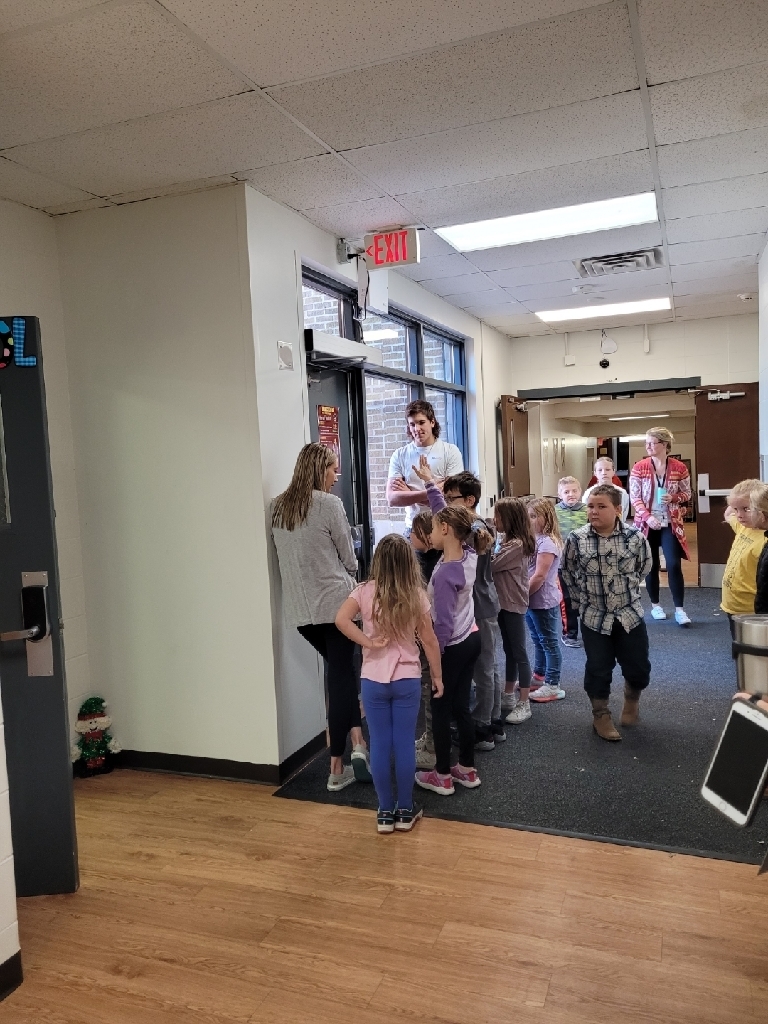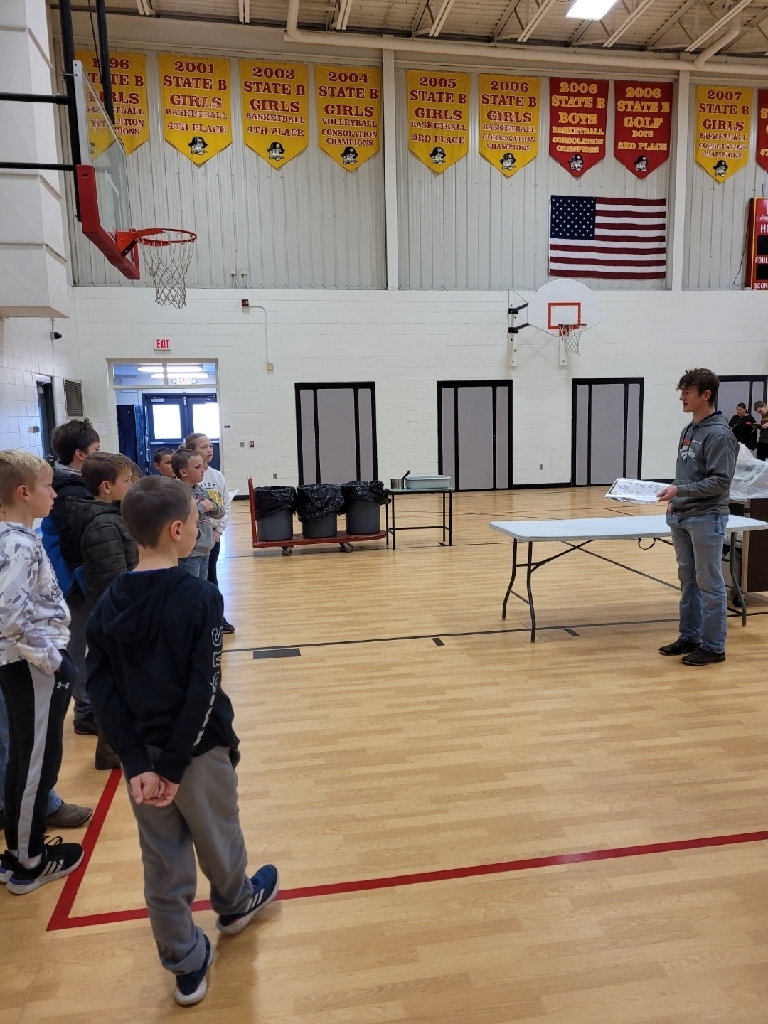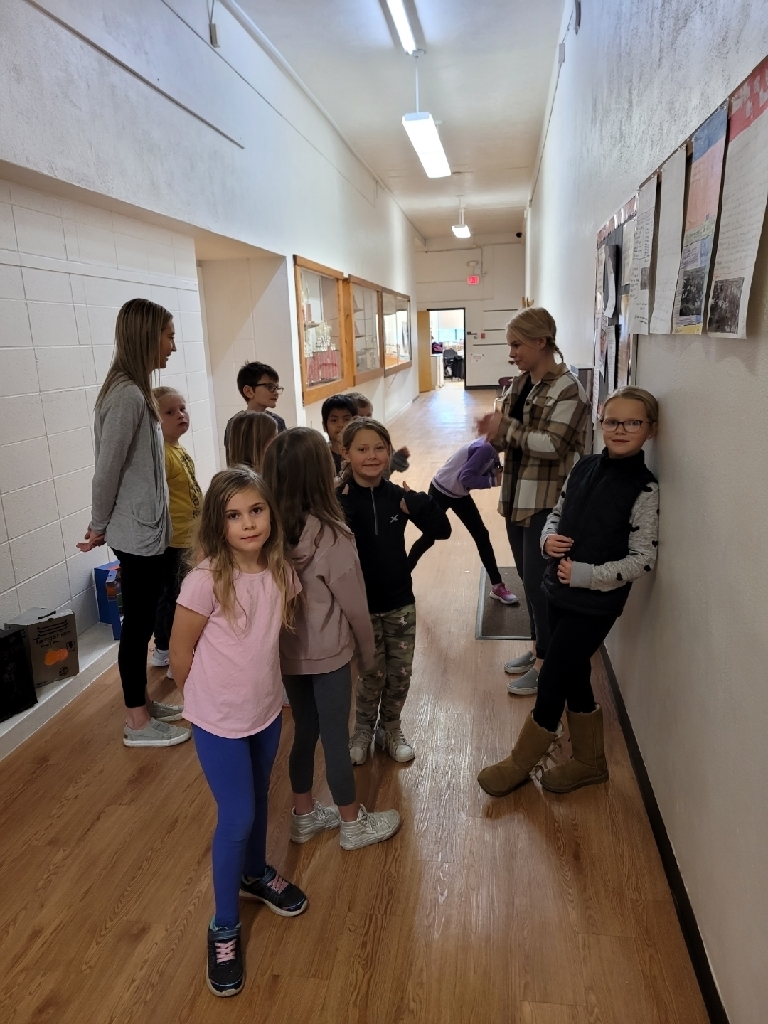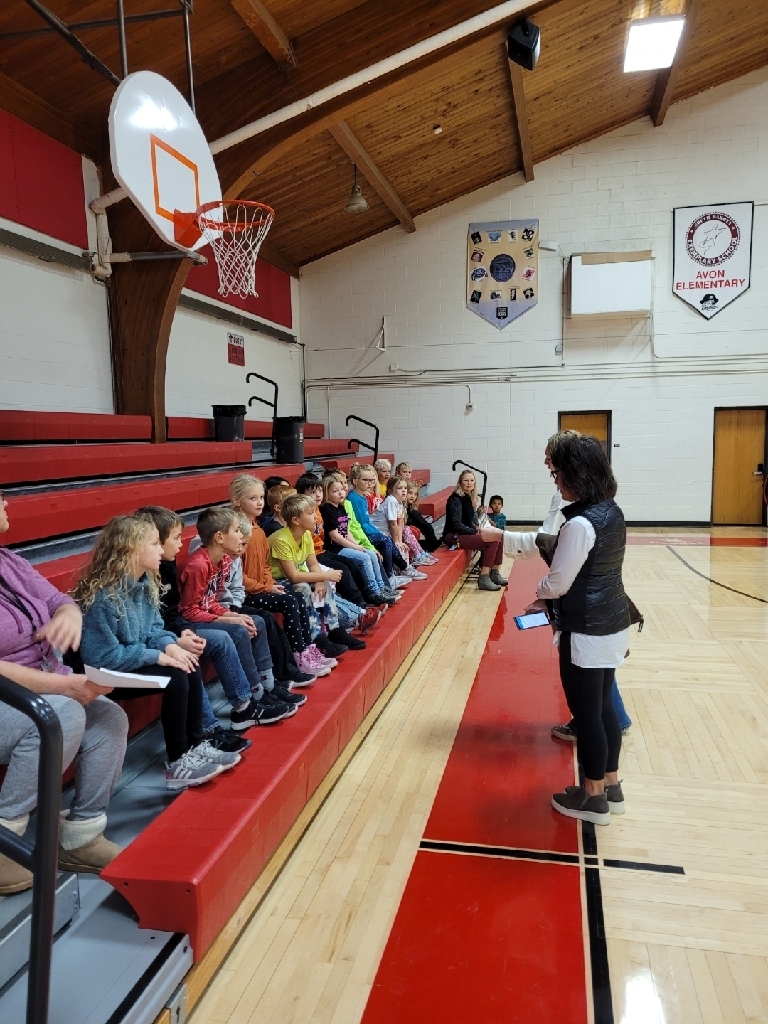 Last day of November! Today we recognized our November Student's of the Month! Kley Heumiller - HS Student of Excellence Treyvan Talsma - HS Positive Pirate Sydney Johnson - MS Student of Excellence Addisyn Fathke - Elementary Student of Excellence Mason Milk - MS Positive Pirate Blake Olson - Elementary Positive Pirate Congratulations!!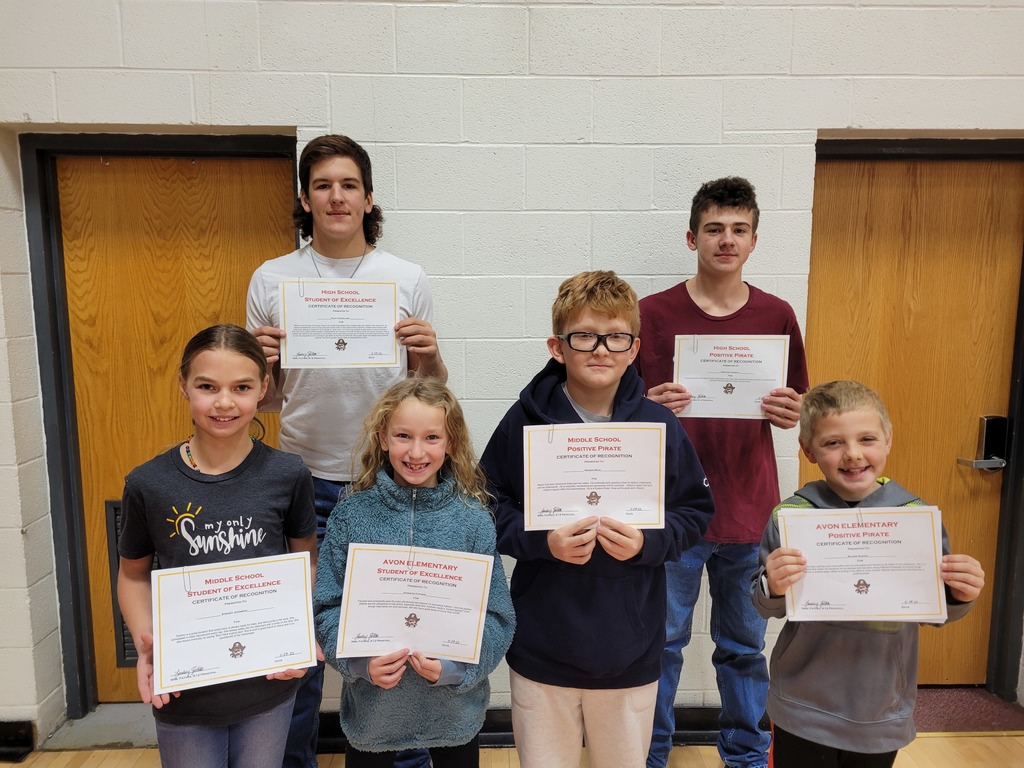 Congratulations to the 2022 LMVC and Great Plains All-Conference volleyball players. LMVC First Team: Courtney Sees, LMVC Third Team: McKenna Kocmich. Great Plains All-Conference: McKenna Kocmich, Lila Vanderlei (honorable mention), and Courtney Sees. Congratulations ladies!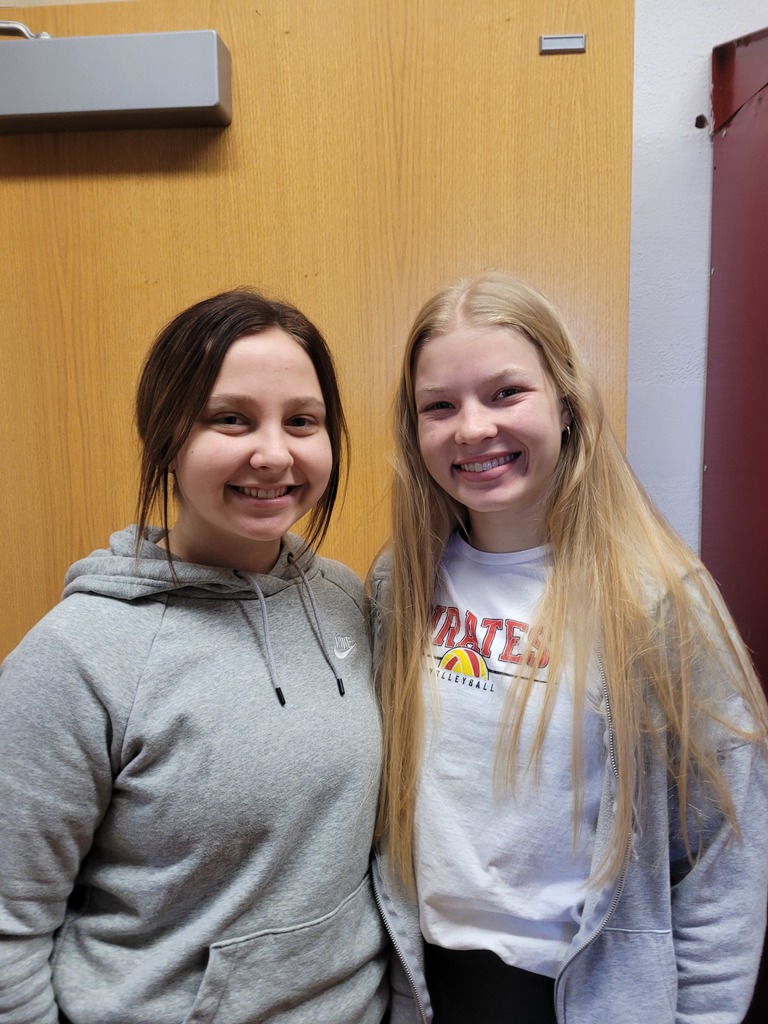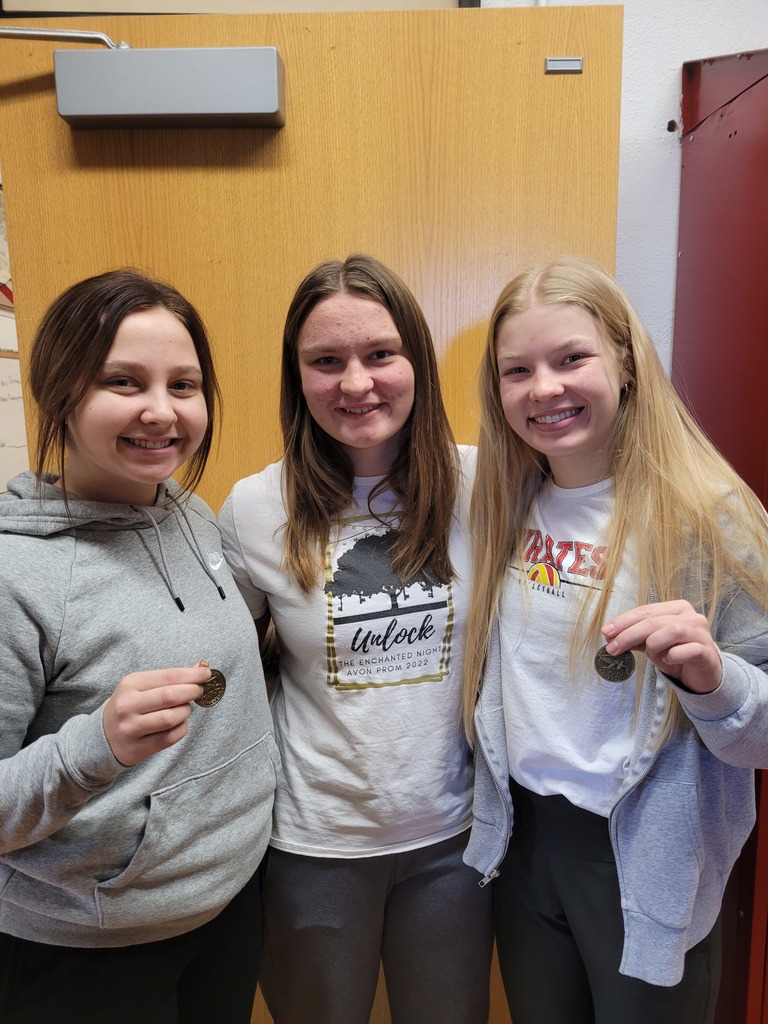 Congratulations to the members of the 2022 9B All-State football team. Kley Heumiller was selected as an Offensive Lineman and Brady Bierema as a Special Teams Player. Congratulations gentlemen.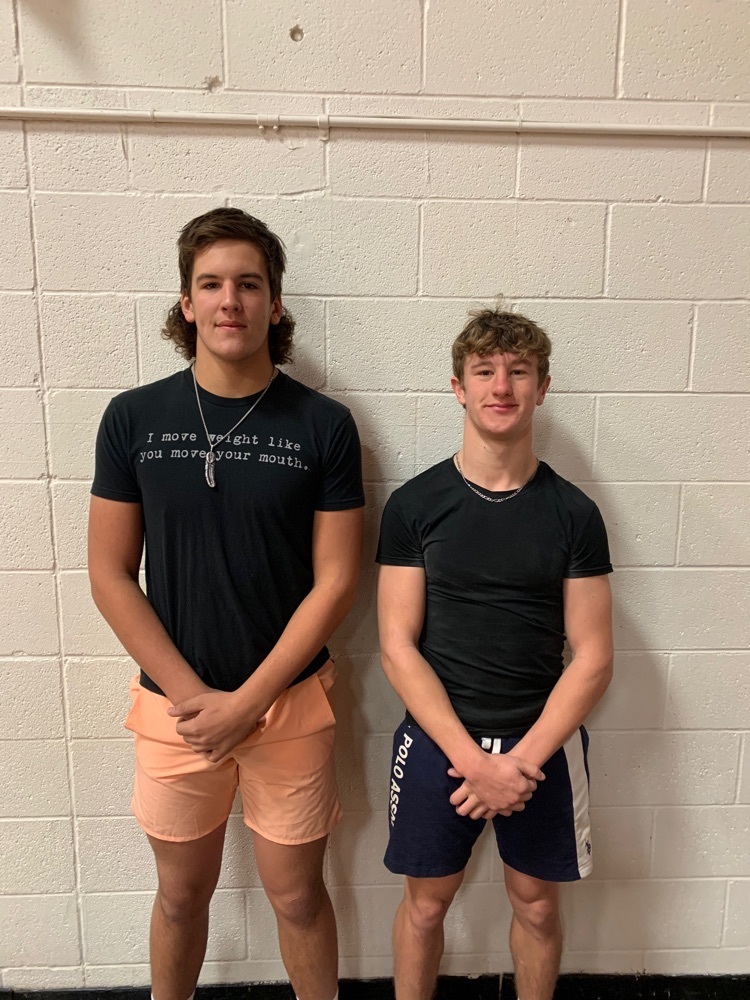 Congratulations to the 2022 Great Plains All-Conference football players. Pictured from left to right: Cade Faulkner, Paxton Bierema, Kley Heumiller and Brady Bierema.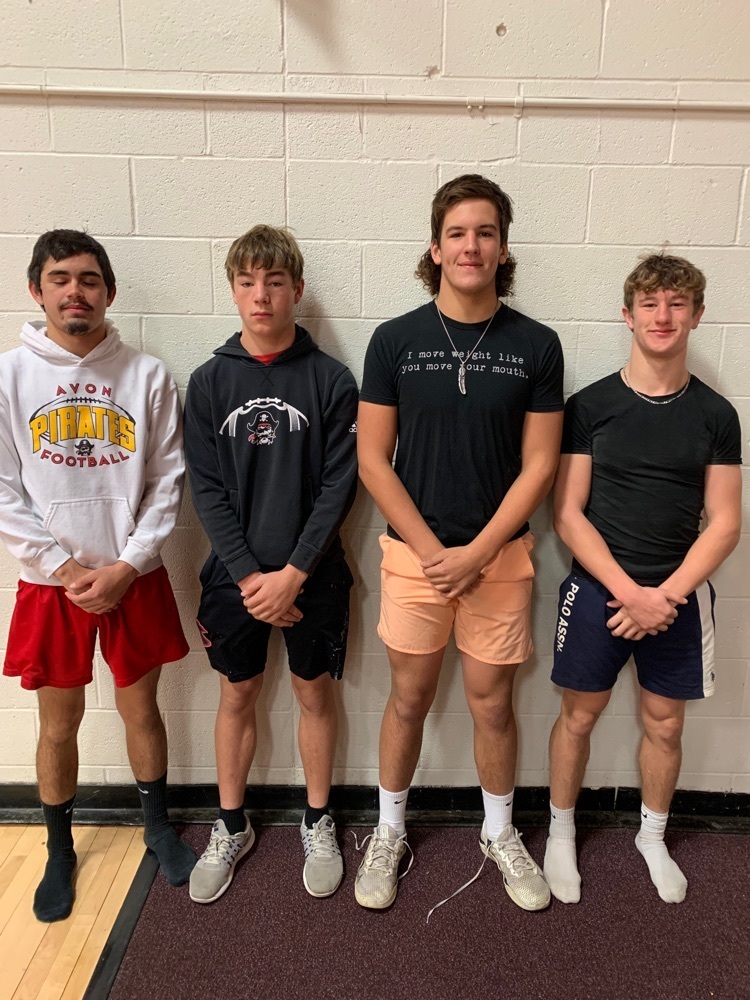 The Avon Oral Interp Team will leave for the State Festival on Friday, December 2nd at 7:15 AM. The event will be held at the Mitchell High School December 2 and 3 and is open to the public. Awards are given after each session. December 2 9:00 AM - Readers' Theatre (Avon competes #8) 1:30 PM - Humorous (Ashley Tolsma competes #4) 6:00 PM - Storytelling (Kate Swier competes #9) December 3 9:00 AM - Duet (Swiers competes #12) 1:30 PM - Serious (Sarah Swier competes #10)

On Thursday, December 1st the Bon Homme/Avon Wrestling team will host a dual vs Wagner in the Avon Gymnasium at 6:30 PM. This will be first wrestling match in Avon since 1978. There will also be a meal in the Auxiliary Gym before the match. Pork loin sandwiches will be served and it will be a free will offering, with the proceeds going to the Bon Homme Youth Wrestling team. Come out and support the Bon Homme/Avon wrestling team!!
Gold Standard Pirates of the Week! PK-4: Kaylee DeJong 5-8: Jayden Petrik 9-12: Nick Brandt Congratulations!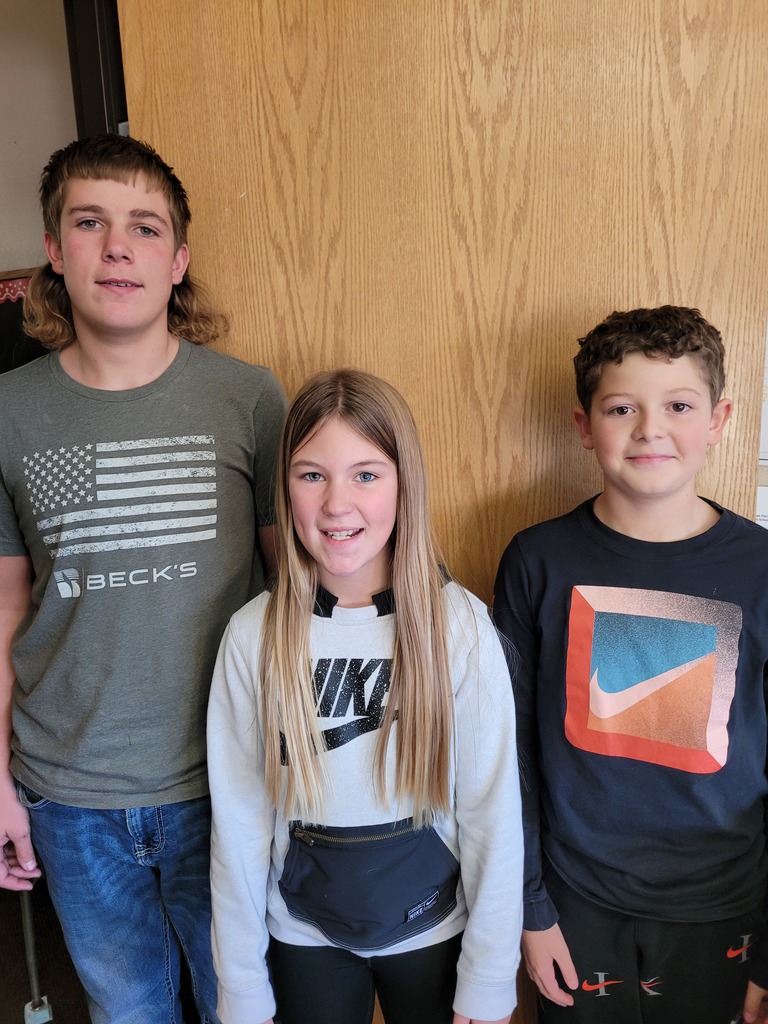 In addition to All State Chorus, we have had a lot of exciting opportunities in the Music Department the last few months! To start, October 15th Sarah Swier sang at State Soccer in Tea. Then Sarah Swier, Kimberly Tolsma, and Ashley Tolsma sang at the State Football Championships at the Dome in Vermillion November 11th. Lastly, Ashley Tolsma sang a solo at State Volleyball in Sioux Falls November 18th. Amongst all of these valuable events, we took a bus load of High School students to watch Mt. Marty's production of "Pippin" in Yankton. It is great to expand student's horizons and we were so happy to organize this for them! Congratulations on all of these accomplishments!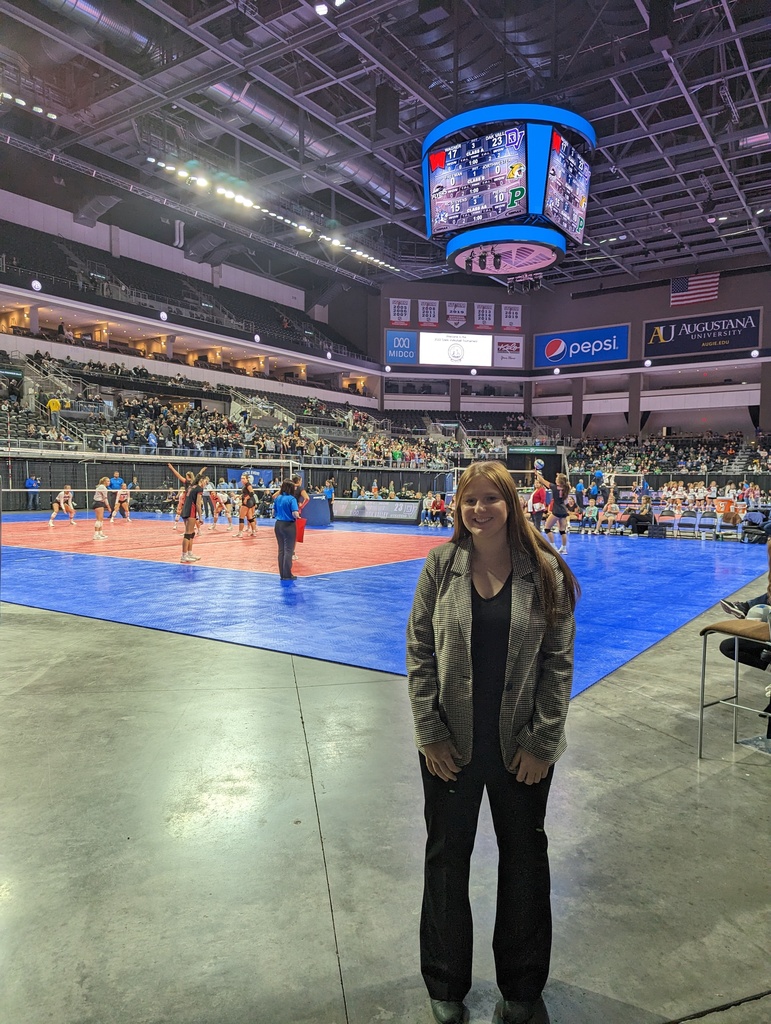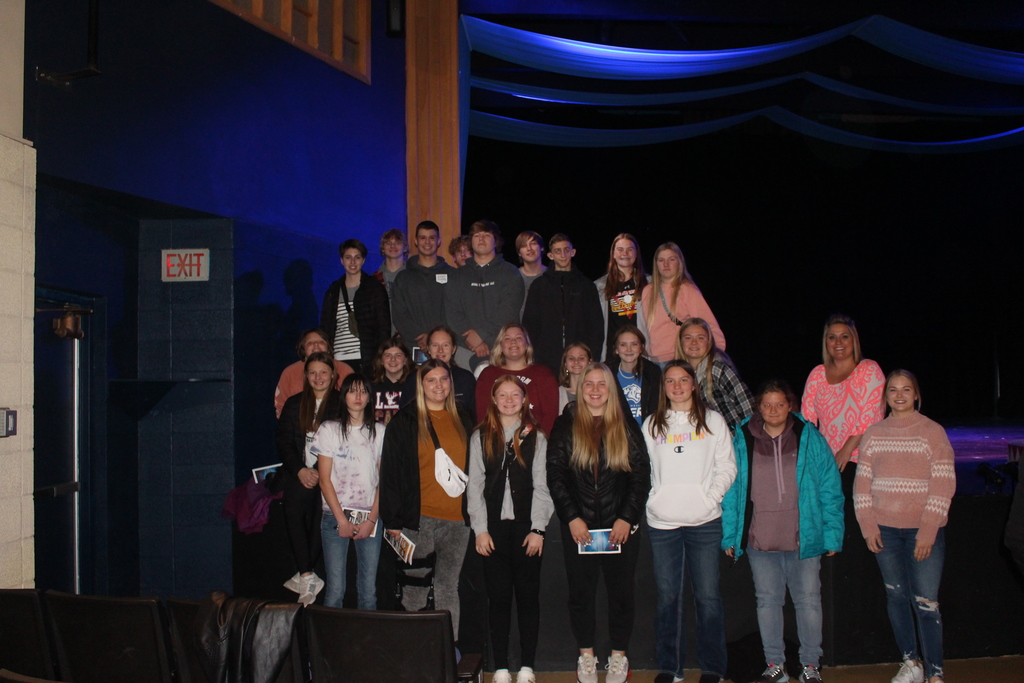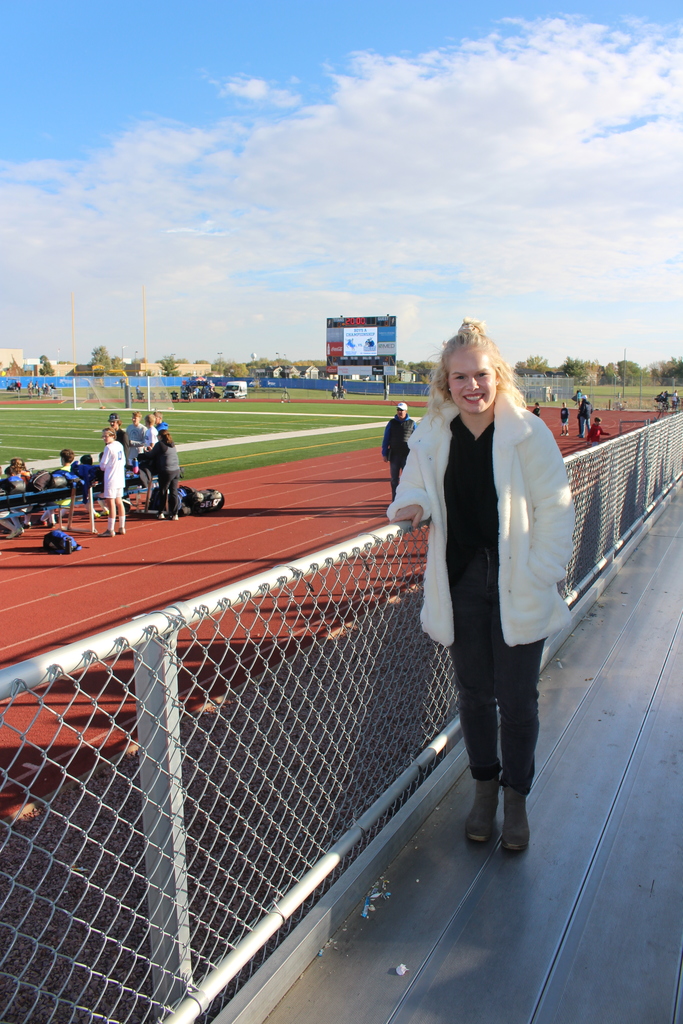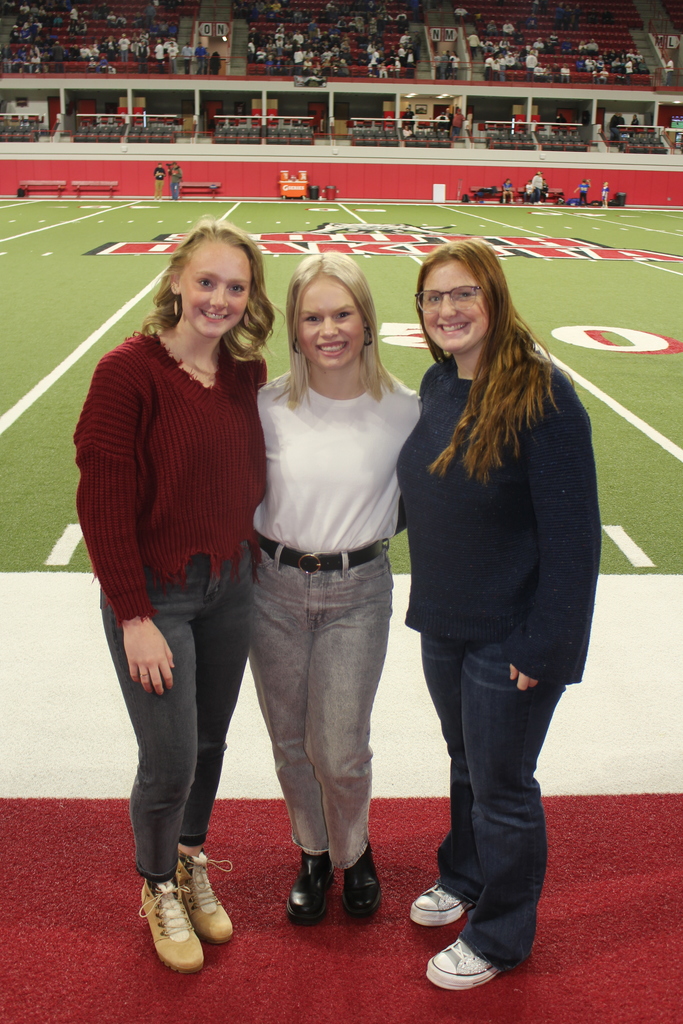 Gold Standard Pirates of the Week! PK-4: Bode Podzimek 5-8: Atyliese Akridge 9-12: Kaeli Wallinga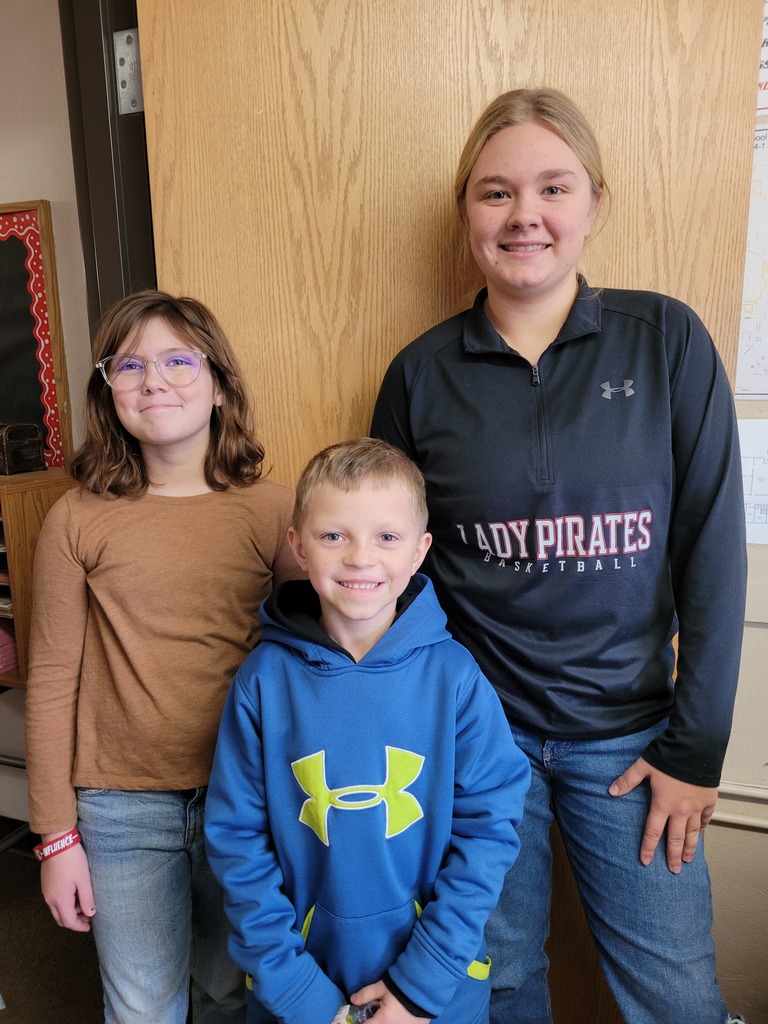 As seen in the "Remember When" portion of the Avon Clarion, members of the 2002 State Champion team gathered for a reunion supper. Can't believe it's been 20 years! Those that attended were from back left to right: Coach Mel Fathke, Drew Hento, Eric Roth, Chris Fathke, Ryan DeJong, Justin Lukkes, Coach Tom Culver. Middle row: Brad Bierma, Jeff Haenfler, David Ratzlaff, Gregg Voigt, Coach "Boomer" Mark Mudder, Paul Van Gerpen. Front row: Ray Beeson, Ryan Cihak, Corey Bartunek, Nathan Schultz, and Dan Fathke.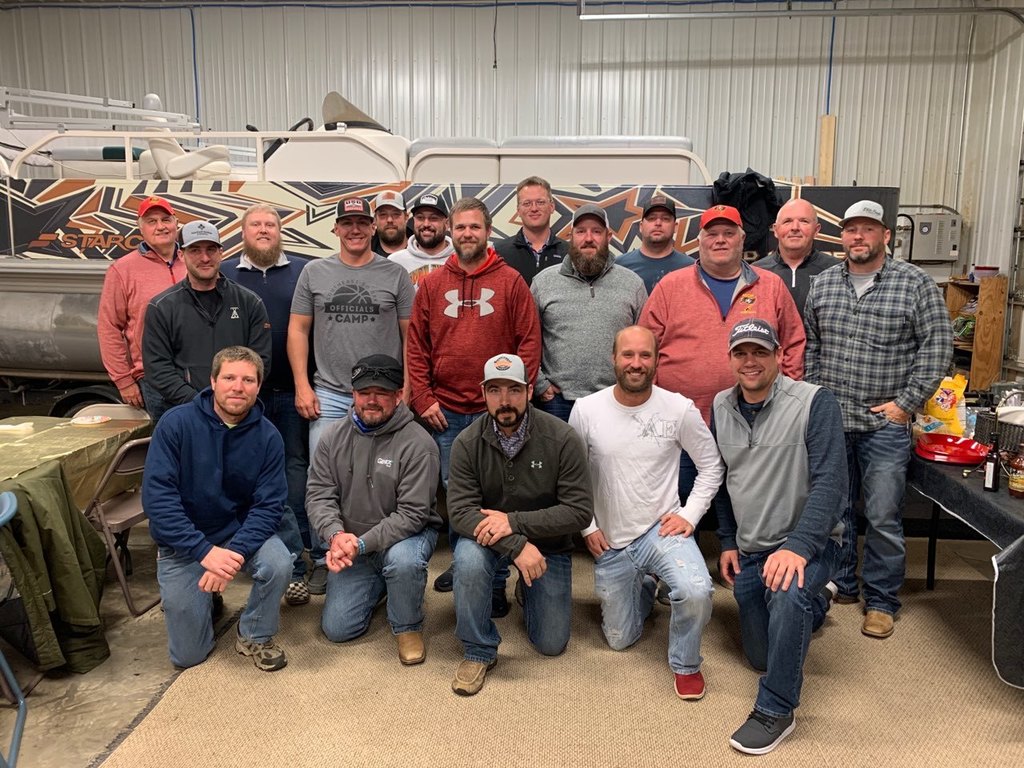 Congrats to the Avon Oral Interp Team on their success at Regions. The following events qualified for the state festival on December 2 and 3 in Mitchell. Reader's Theatre (Landon Thury, Courtney Sees, Sarah Swier, Gracie Small, McKenna Kocmich), Serious Prose (Sarah Swier), Humorous Prose (Ashley Tolsma), Storytelling (Kate Swier), and Duet (Sarah and Kate Swier).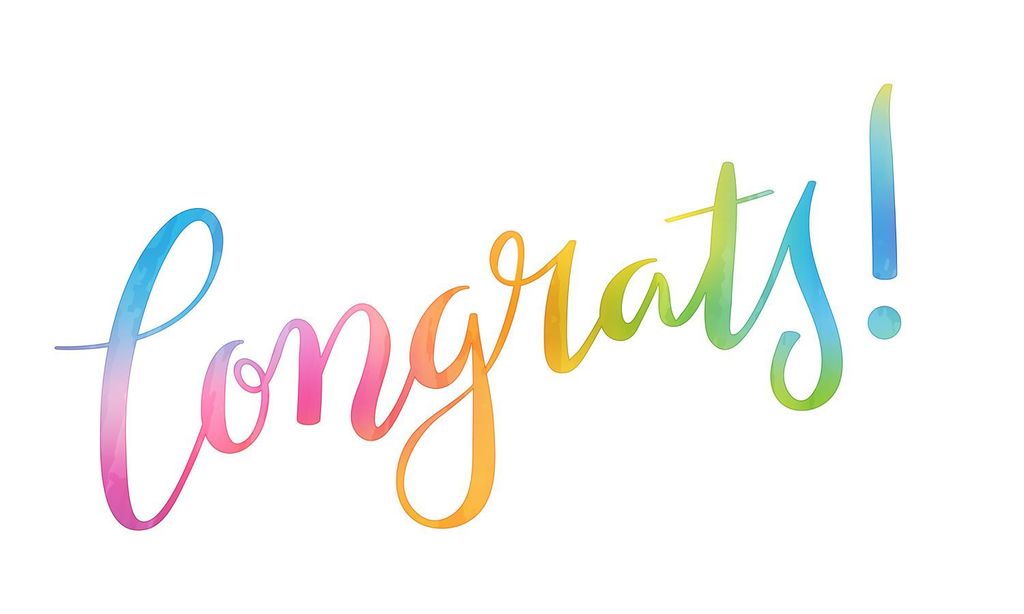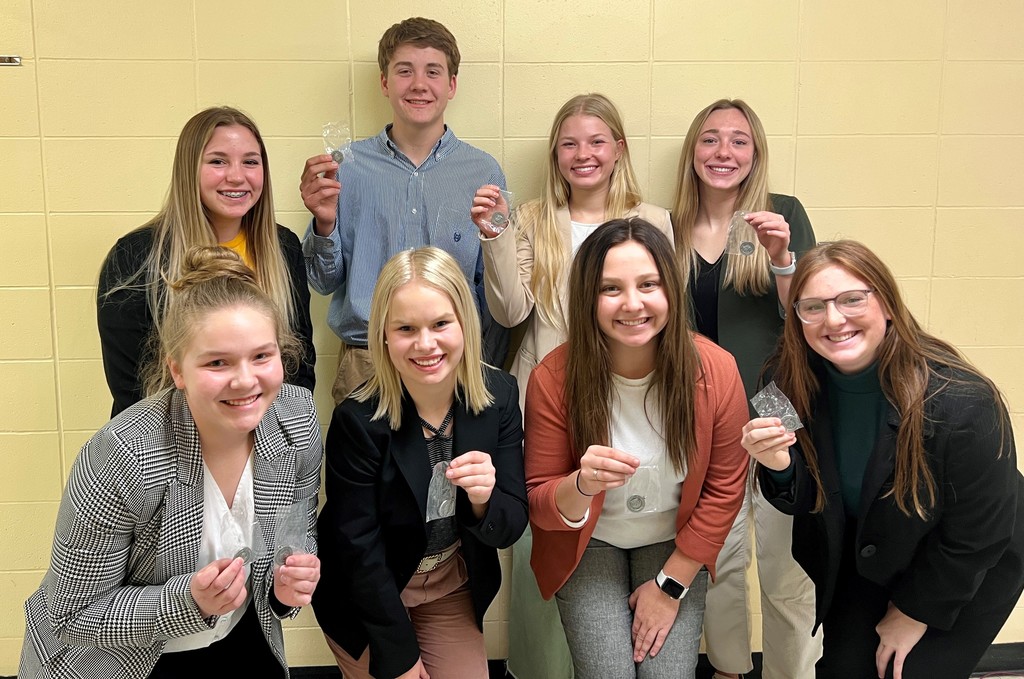 Avon Post Prom Dimock Cheese Orders will be in on Wednesday, November 16. Pickup will be in the gym lobby, beginning at 3:30 p.m. If you ordered through a committee member, they will contact you for delivery. If you sent an order to the school and will not be able to pickup on Wednesday, please contact Bridgette Muller at 605-857-0879. Thank you.
AHS Blood Drive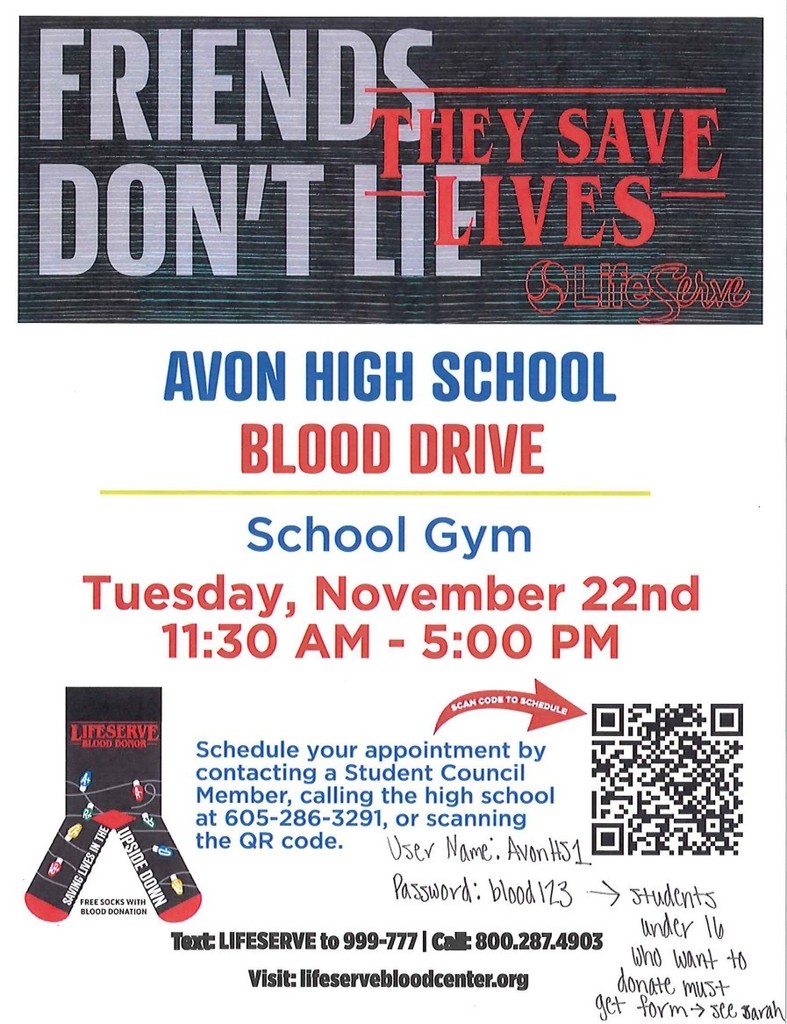 Congratulations to Mark "Boomer" Mudder for receiving his 30 Year Coaching Award at the Dome tonight. Boomer has been a volunteer assistant coach for the Pirate football team for 30 years. Congratulations Boomer!!