Gold Standard Pirate of the Week! PK-4: Junior LeBeau 5-8: Rowan Brandt 9-12: Landon Mudder Congratulations!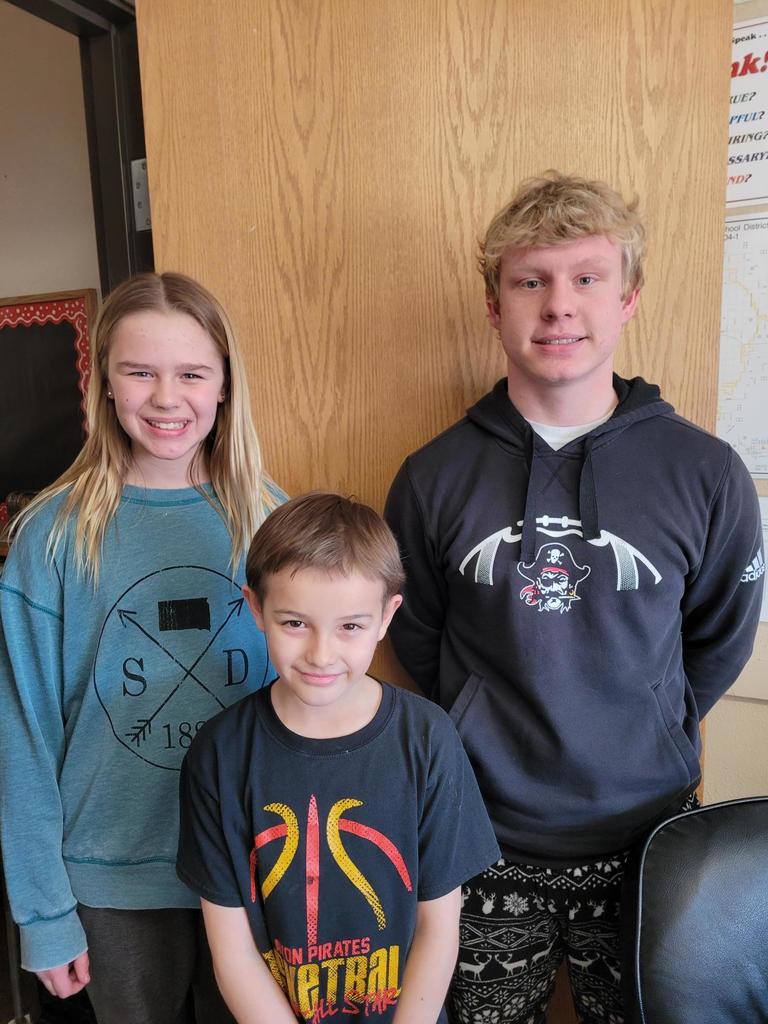 This morning we recognized those students who had perfect attendance for the Fall semester. Following student of the month presentations, our student council members walked the elementary students through the Gold Standard Expectations to reinforce what we expect out of our students. Perfect Attendance students recognized were: James Namminga, Jon Vanderlei, Dalton Gramkow, Sarah Swier, Kimberly Tolsma, Madilyn Mudder, McKenna Kocmich, Courtney Sees, Grace Vanderlei, Abby Gretschmann, Kindra Mixon, Gunnar Voigt, Easton Sees, Parker Podzimek, Viktor Voigt, Rex Baade, Haven Haenfler, Oaklie Petrik, Amber Beeson, Hudson Sees, Isaac Wynia, Rykr Hamilton, Dakota Leibel, Camben Frank, Palmer Podzimek, Eli Olson, Zander Fathke, Corbin Tjeerdsma, Addisyn Fathke, Austin Ramirez, Keira Fathke, Brandon Beeson, Brynn Baade, and Wyatt Avant.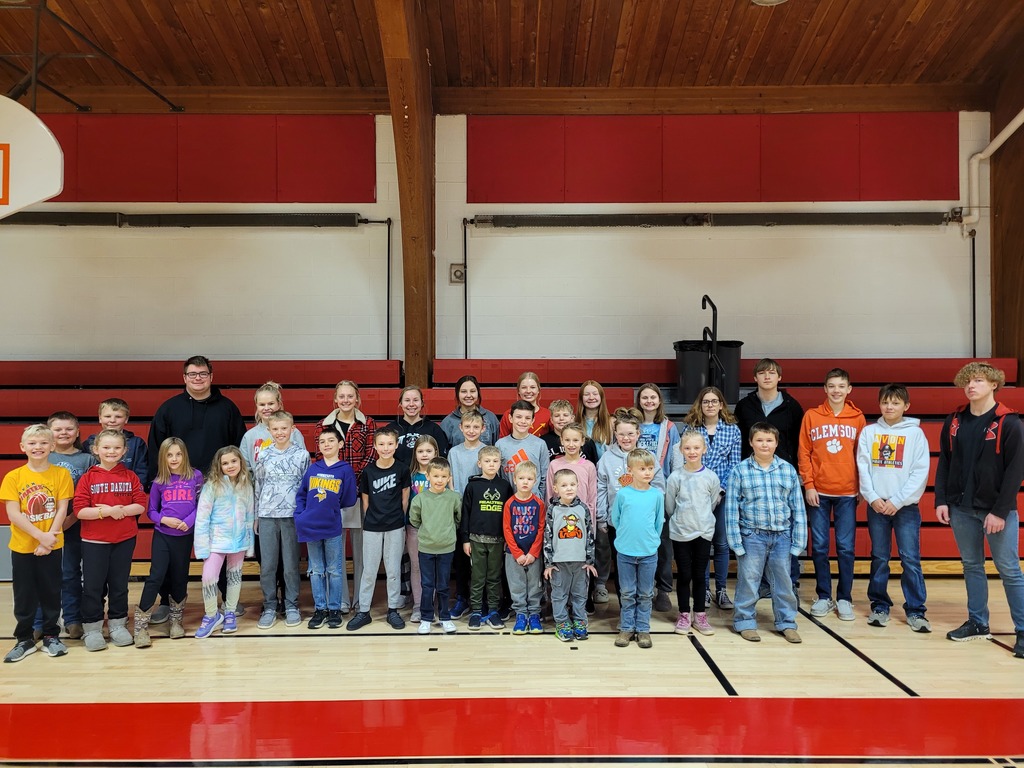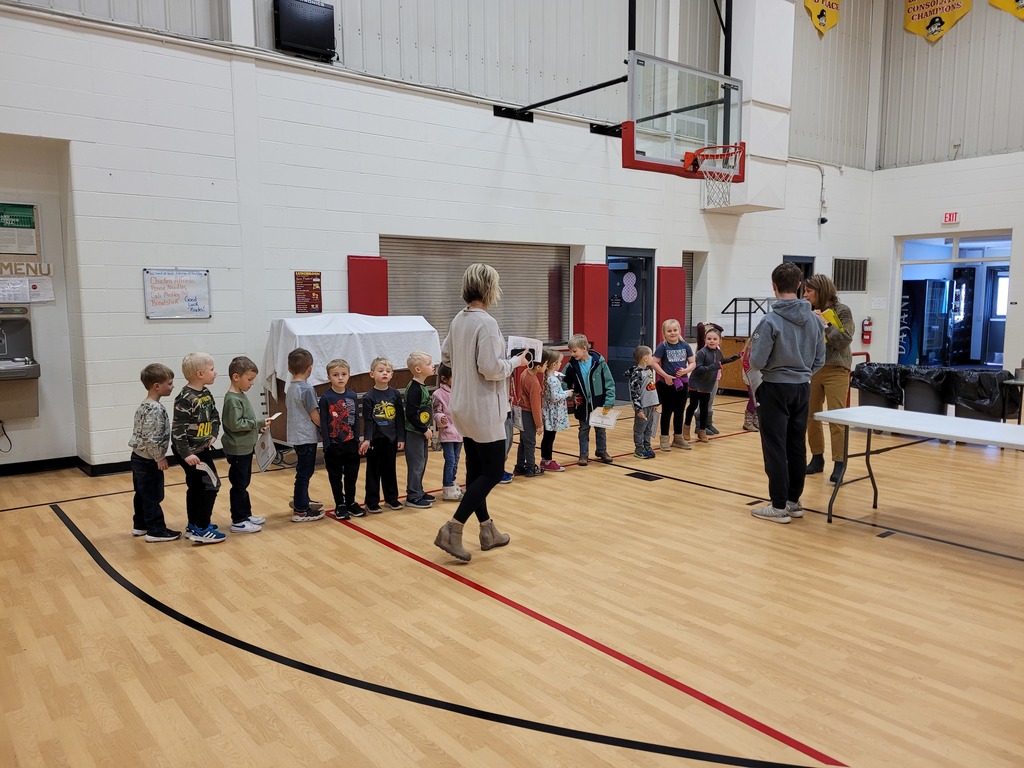 January Student of the Month MS Positive Pirate: De'Ambria Miner HS Student of Excellence: Kimberly Tolsma HS Positive Pirate: Jaden Stahl MS Student of Excellence: Grayson Ratzlaff Elementary Positive Pirate: Dakota Leibel Elementary Student of Excellence: Colt Wolf Congratulations!!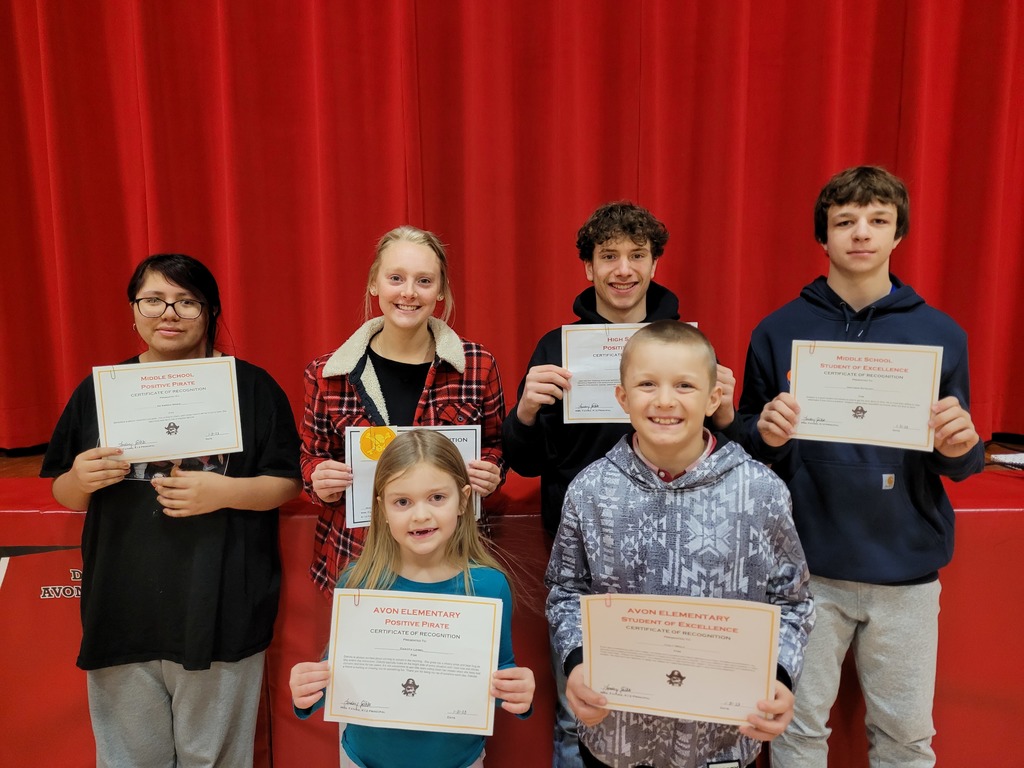 Basketball game schedules for January 30 and 31: January 30 at Colome: 4:00 PM Girls JV Game 5:00 PM Boys JV Game 6:30 PM Girls Varsity Game 8:00 PM Boys Varsity Game January 31: 4:30 PM Girls and Boys JV Games 5:45 PM Girls Varsity 7:15 PM Boys Varsity
Gold Standard Pirates of the Week PK-4: Finn Rush 5-8: Kaelee Pazour 9-12: Caleb Tallman Congratulations!!

The girl's basketball game at Kimball/White Lake has been postponed until Monday, February 6th at White Lake. The JV game will start at 6:30 PM.
The high school students had their Christmas party today. They went bowling, ate at Pizza Ranch, and played dodgeball when we got back! It was a great day!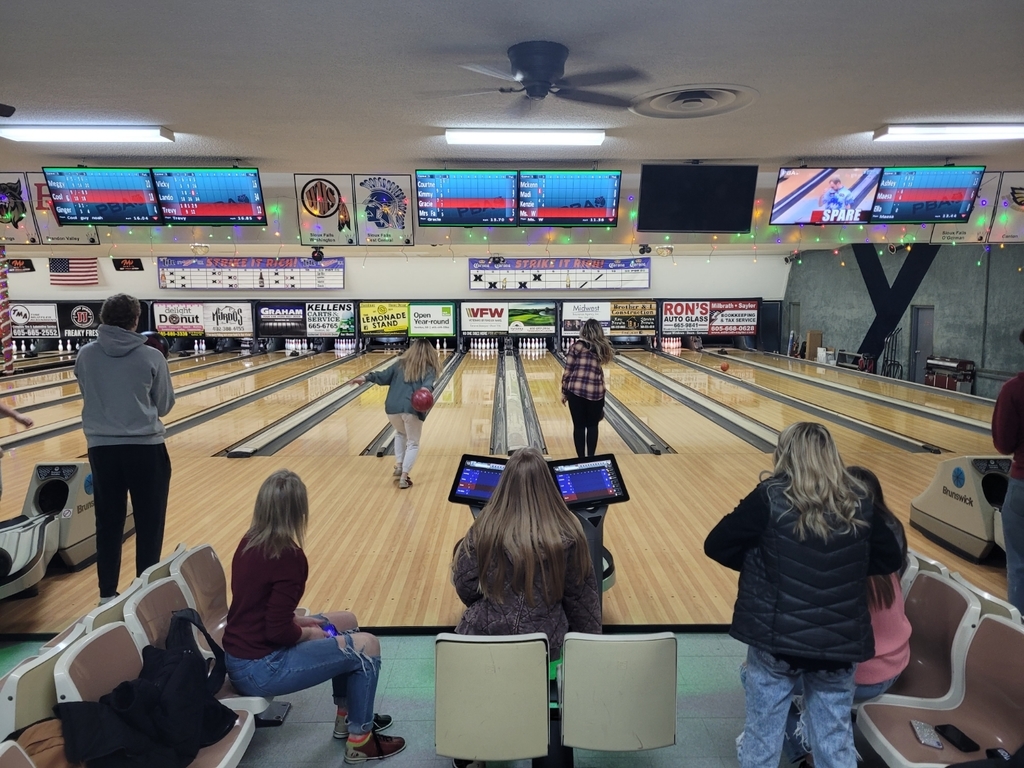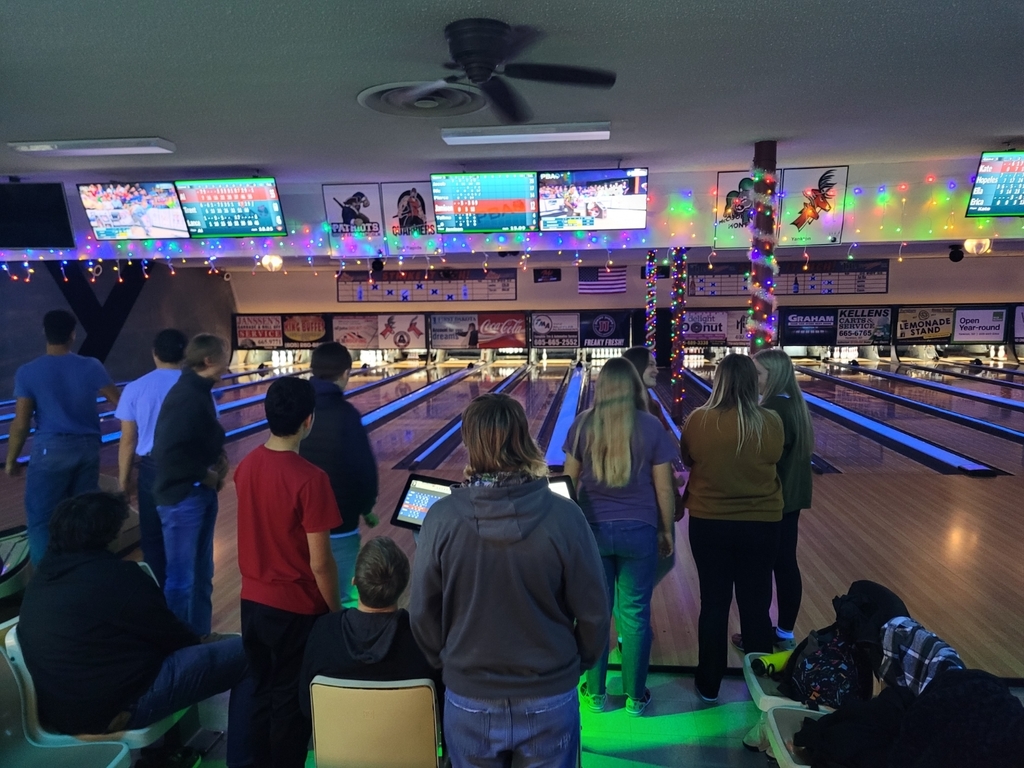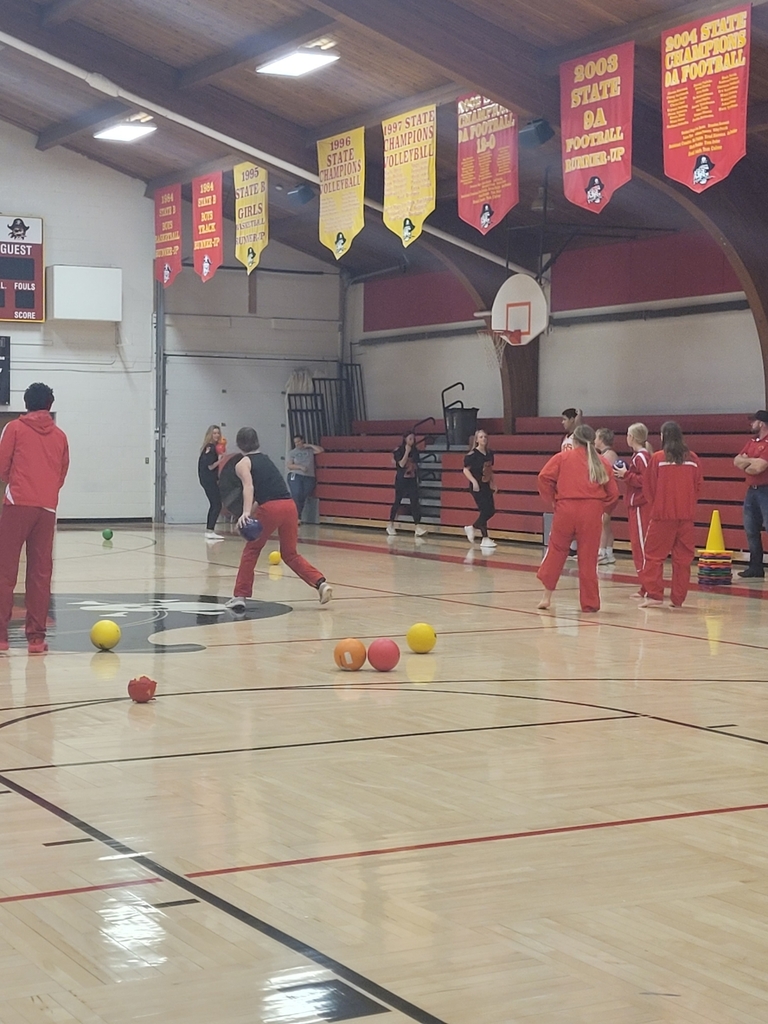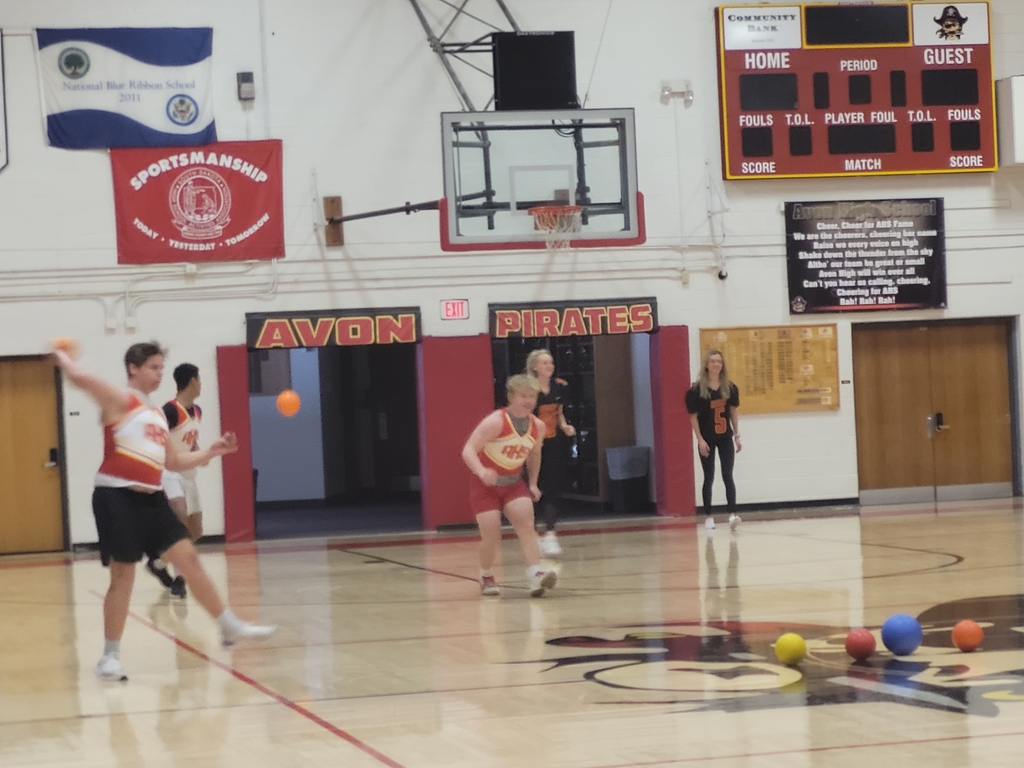 Due to impending winter storm tonight, the game time for the boys basketball games have been moved to an earlier start time to allow the team to get home before the storm. The JV game will start at 5:45 in Freeman, followed by the varsity game.

Due to impending weather later tonight, we are starting the boy's basketball game with Gregory earlier. The JV game will start at 6:00 PM with a shortened half-time. Immediately after the JV game we will have Parent's Night. Announcing for Parent's Night will start a little before 7:00 PM.
Available January 30, 2023 at Colome DH

Last week, the PK-4 grade earned another Gold Coin party! Student council members served hot chocolate with a choice of whipped cream, marshmallows, and/or sprinkles! Keep up the great work!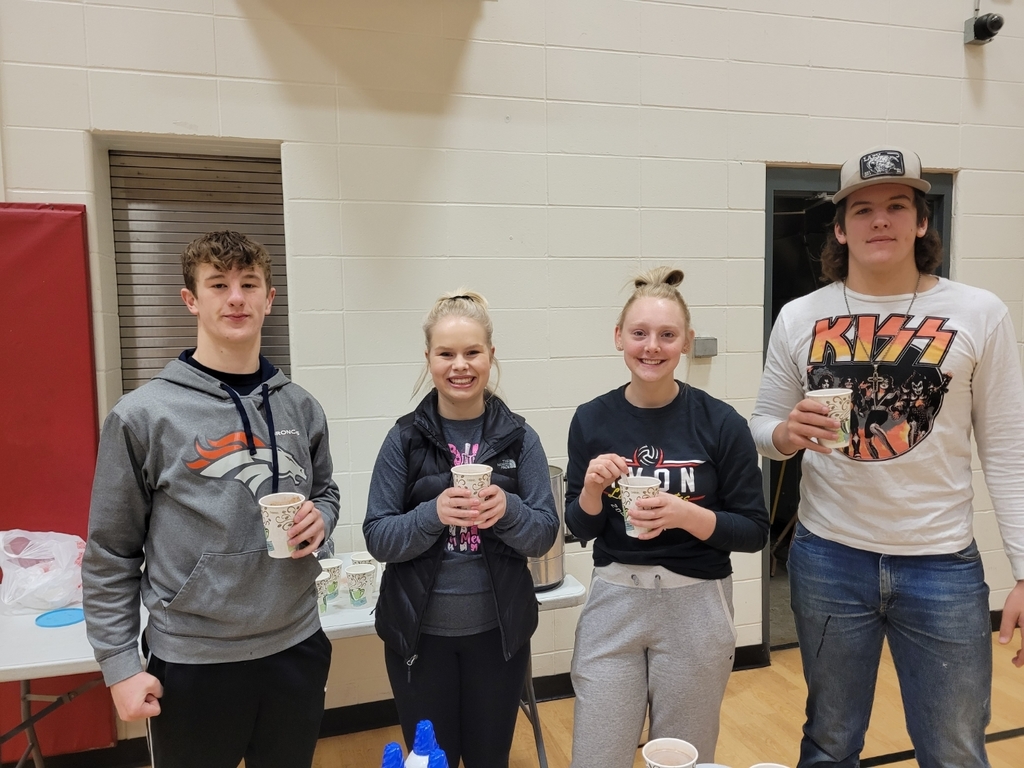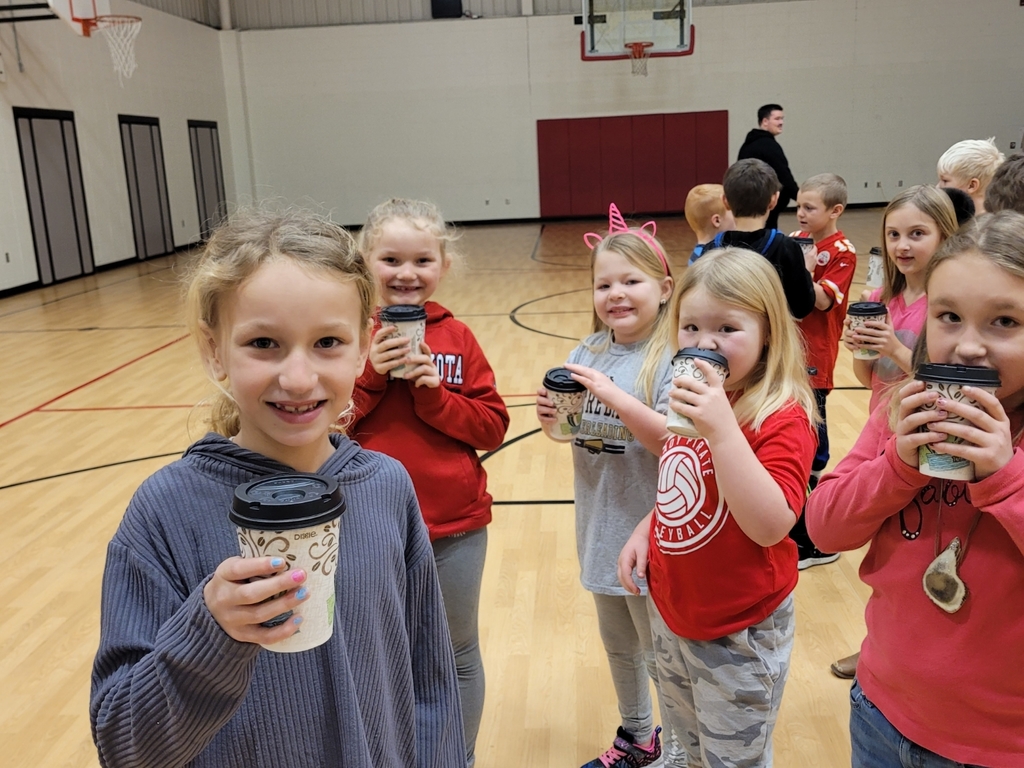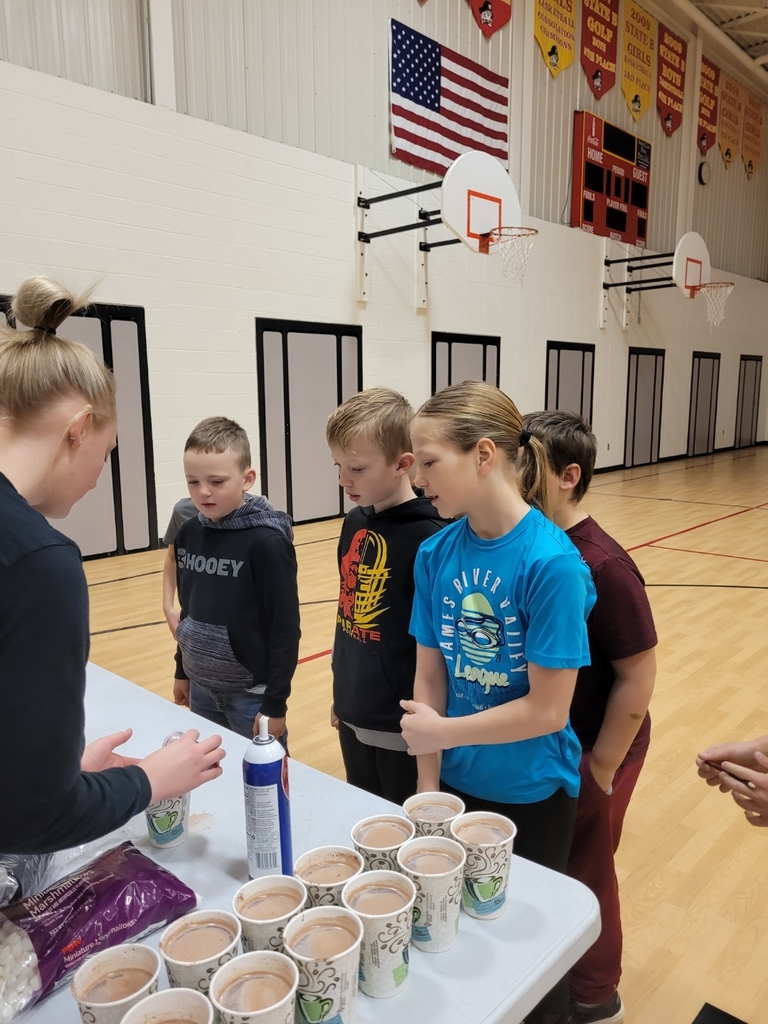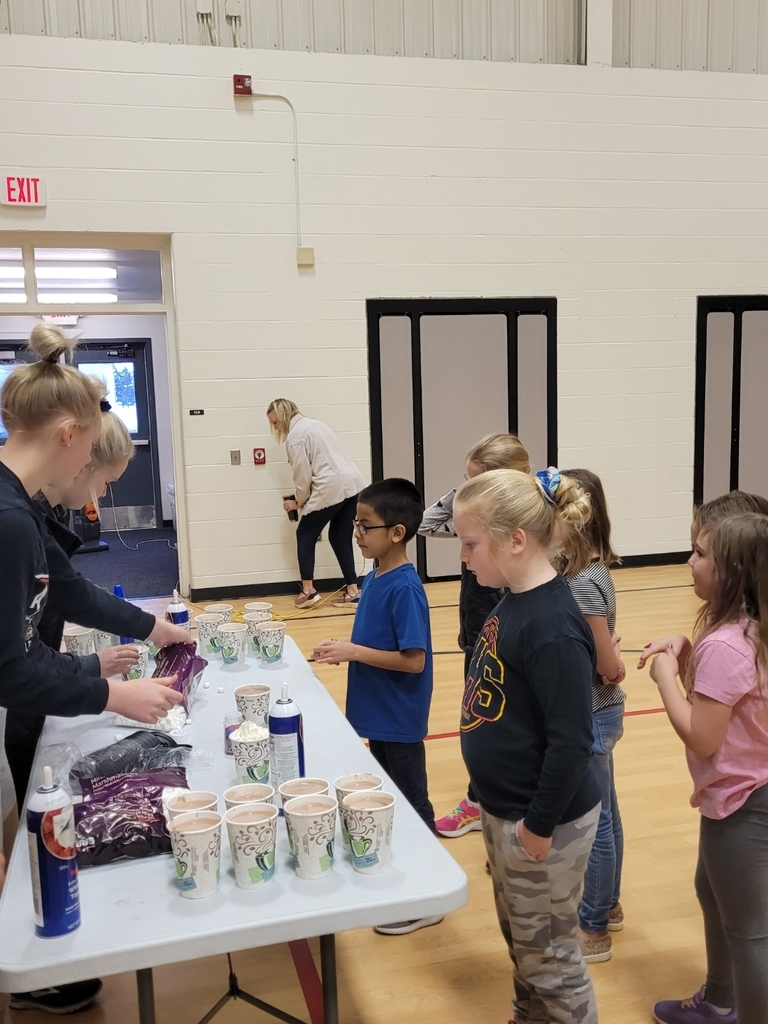 Gold Standard Pirates of the Week: PK-4: Mason Johnson 5-8: Tucker Tjeerdsma 9-12: Trenton Soukup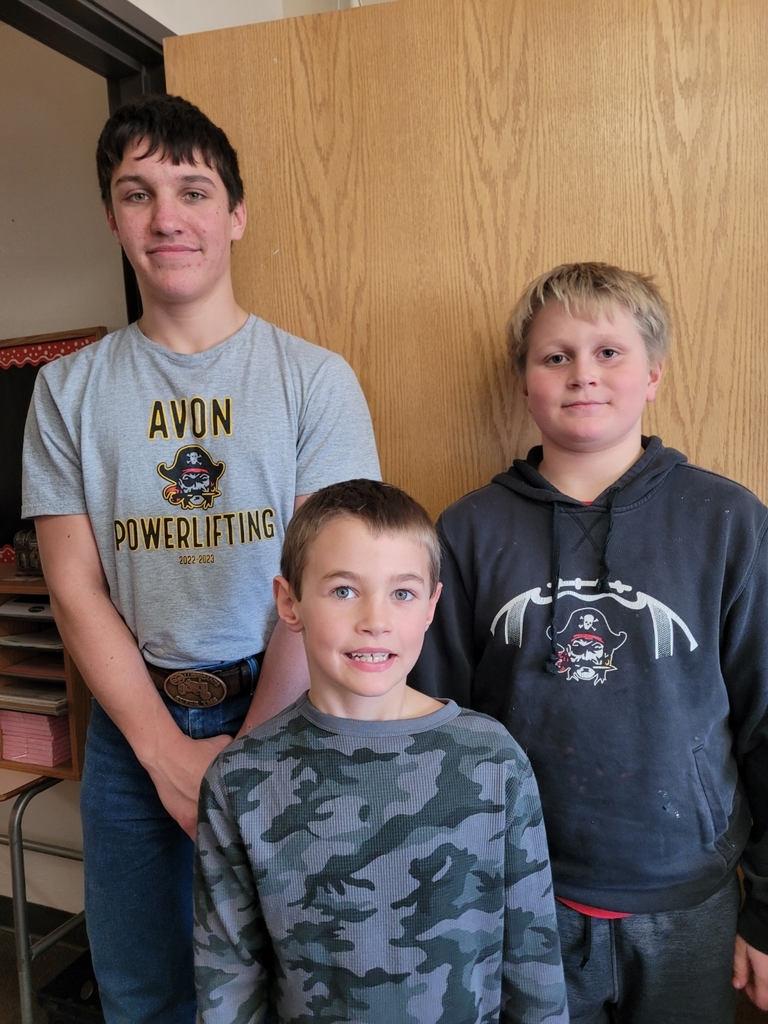 Avon School will be two hours late on Friday, January 20th. No Pre-School.

Krispy Kreme delivery will be Friday, January 20. Orders will be ready for pickup beginning at 3:30 p.m. and will continue through the Double Header Basketball games versus AC/DC. Please contact a committee member for delivery if needed. Thank you!!

The double header basketball games with Andes Central/Dakota Christian have been postponed until Friday, January 20th. JV games will start at 5:00 PM, followed by girls varsity and boys varsity.

Avon School will start two hours late on Thursday, January 19th. No Pre-School.
PK-4 earned another Gold Coin Party! They celebrated today with hot chocolate served by the high school student council members. Keep up the great work!!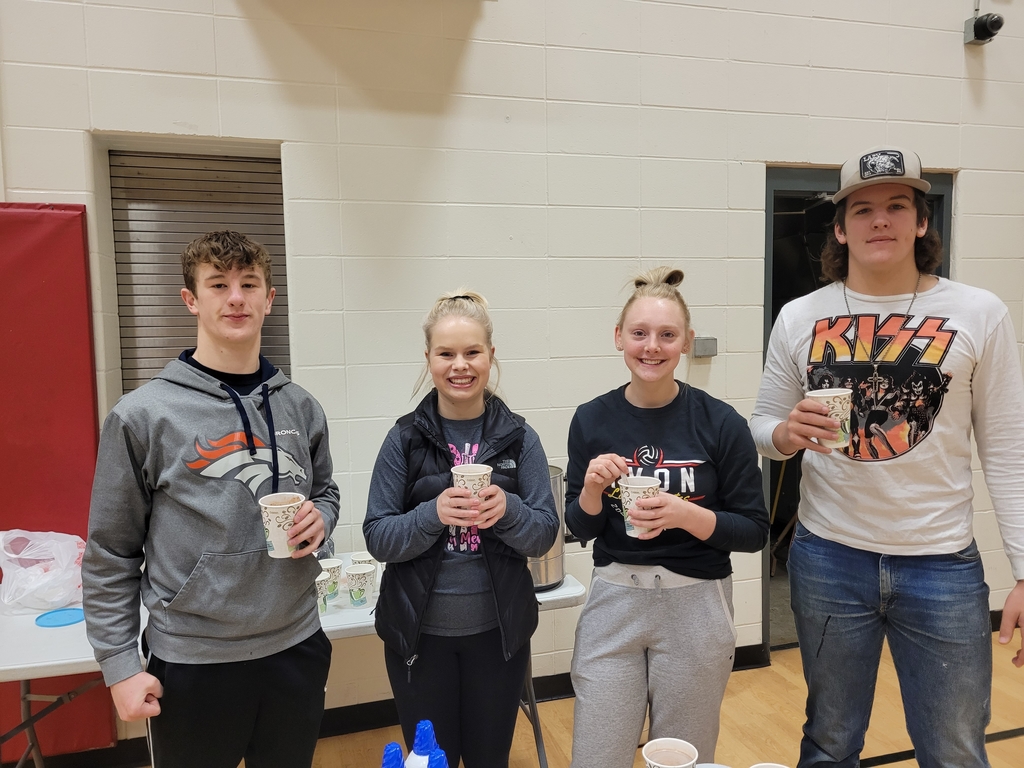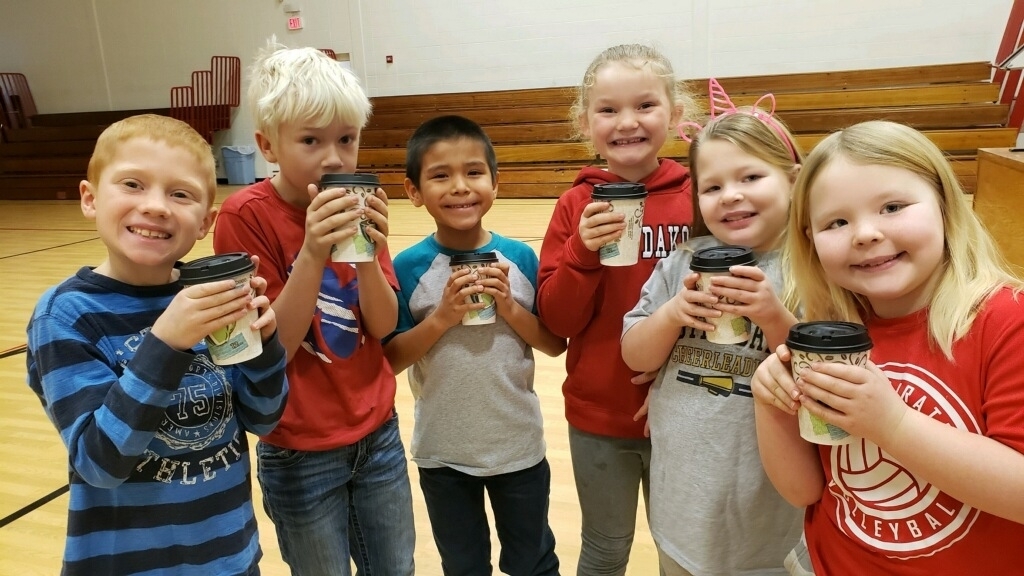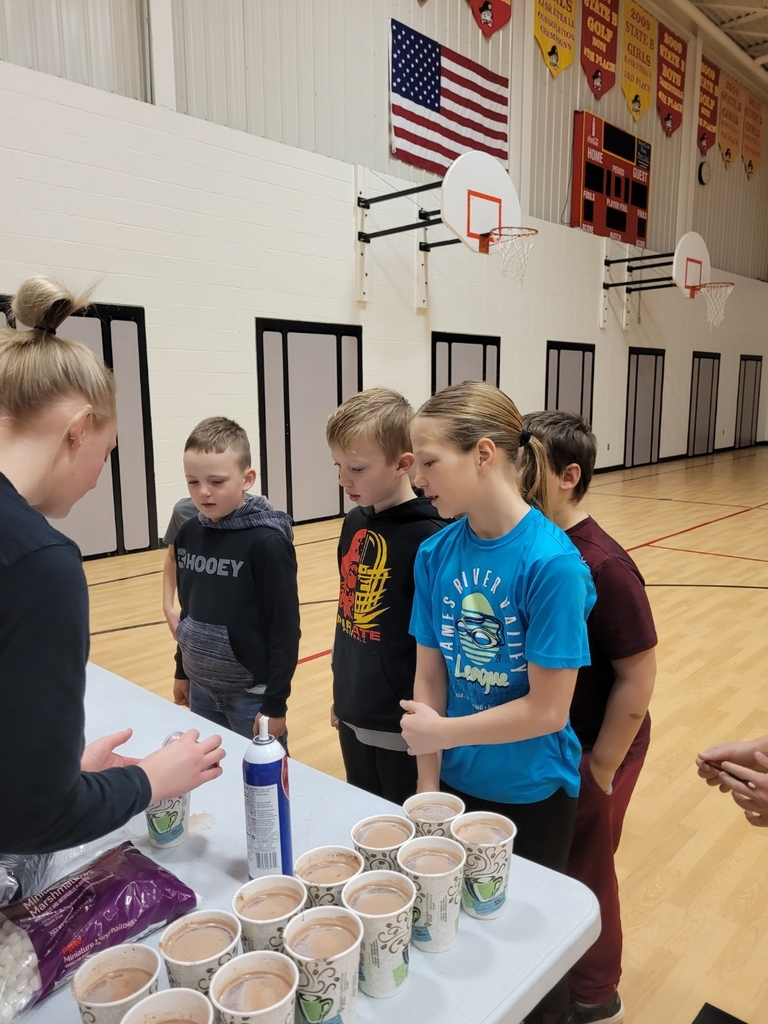 Congratulations to the One Act Play Cast and Crew for placing first at the Region competition in Mitchell yesterday and qualifying for the State Meet February 2-4 in Sioux Falls. They will perform February 2nd at 9:45 AM at Sioux Falls O'Gorman High School. Great Job!!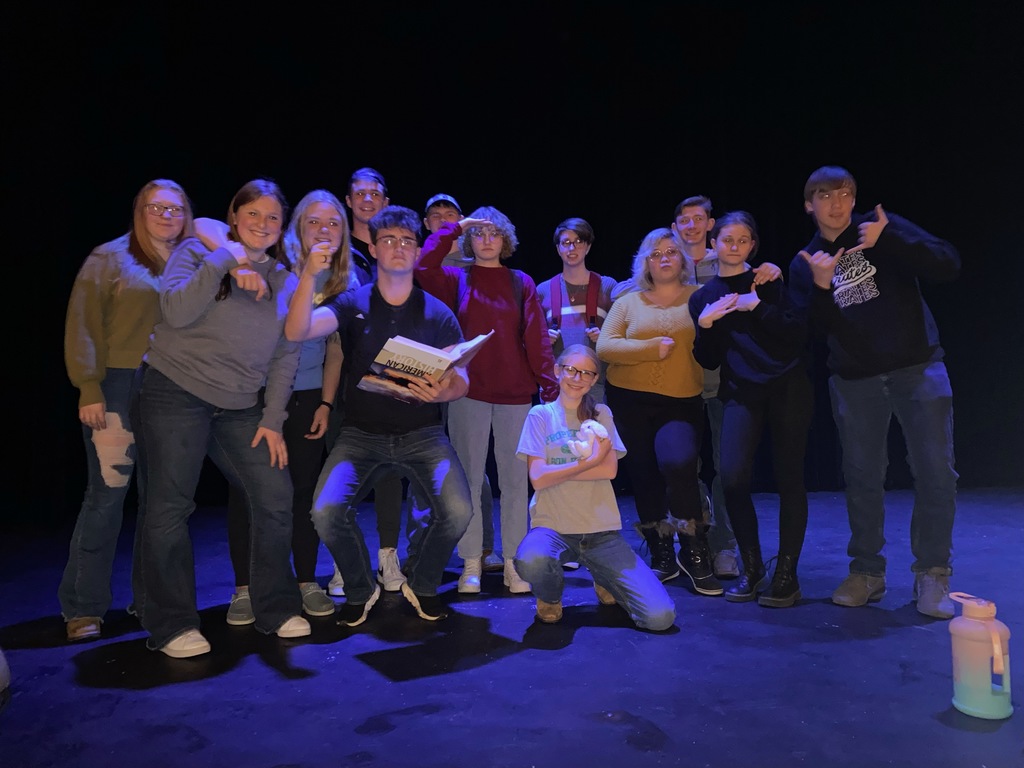 Tomorrow's basketball double header will be played at the Hurley gym. Here is the schedule for the games: 4:00 PM Girls JV Game 5:00 PM Boys JV Game 6:30 PM Girls Varsity 8:00 PM Boys Varsity