2023 Award winners for Softball Most Improved and Miss Positive: Kim Tolsma Best Hitter: McKenna Kocmich Most Valuable: Ashley Tolsma Best Pitcher: Karlie DeVries and Macy Voigt Most Hustle, Courtney Sees and Rilyn Thury The Lady Pirate's Softball team would like to thank everyone for their support throughout the season. It is much appreciated! See you next March!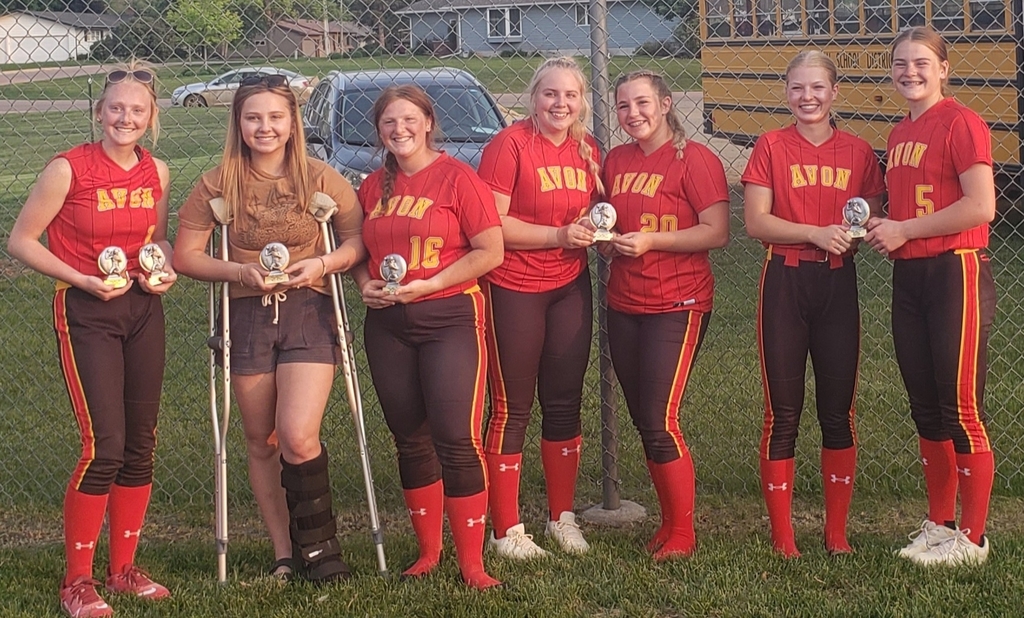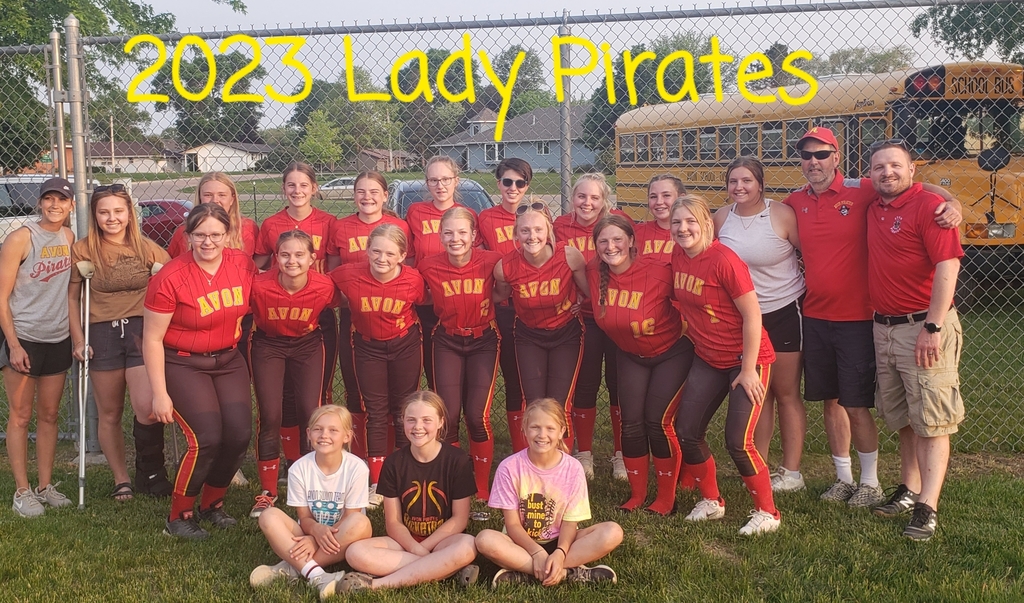 Looking for a summer job? The Avon School District is looking to hire student workers. Hours are Monday-Thursday. 7am-5:30pm. Duties include: painting, cleaning, material handling and other duties assigned. Pay; $10.80/hour. Anyone interested can contact Gregg Voigt at the Avon School District. The phone number is 605-286-3291 ext.165 for additional questions regarding the position.
The homecoming theme has been selected for the 2023 - 2024 school year. Homecoming 2023 Theme: Superhero's Dress up Days: M - Minion Monday T - Class Color (see below) W - Dress like a Teacher Th - Superhero Day F - Red & Gold Day Senior - Tye-Die Jr. - Brown So- Green Fr - Orange 8 - Purple 7- Pink 6-Blue 5- Yellow 4- Red 3 - Gray 2- Neon 1 -White K - Black PK - Black
Calendars for the summer Strength and Conditioning program.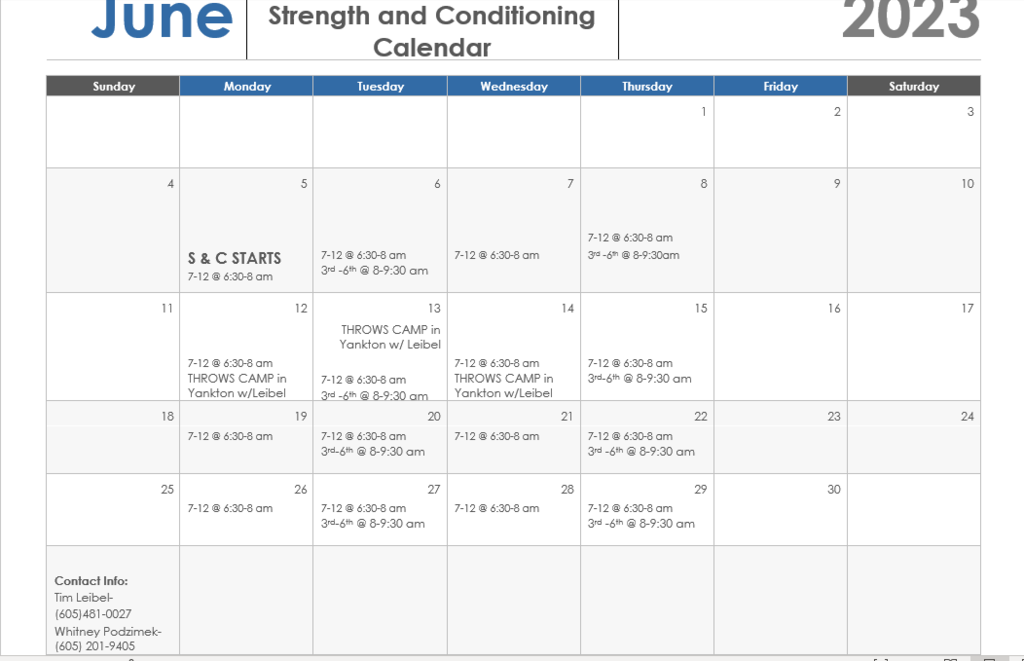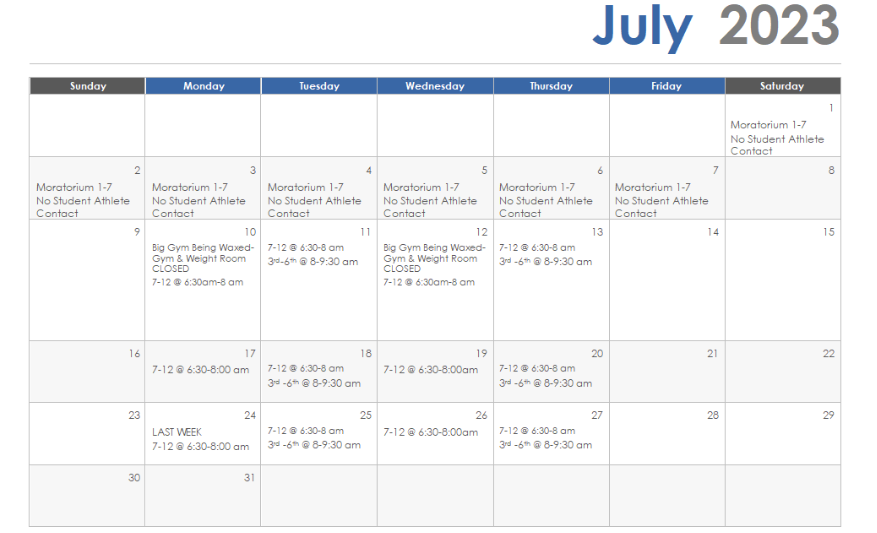 State Track Qualifiers: Long Jump: Brady Bierma, Aziah Meyer, & Courtney Sees 3200 m Run: Tyler Tjeerdsma Triple Jump: Trace Pelton Discus: Ashley Tolsma, Lila Vanderlei, Al'Shamon Gunter, and Kaeli Wallinga Shot Put: Lila Vanderlei, Al'Shamon Gunter, Randall Powers Congratulations to all our athletes! Good luck this week at state! 4x400: Brady Bierma, Paxton Bierma, Tyler Tjeerdsma, and Trace Pelton 4x800: Landon Thury, Tyler Tjeerdsma, John Fathke, and Easton Sees 4x100: Courtney Sees, Mylie Bares, Ella Small, and Lila Vanderlei 4x200: Courtney Sees, Mylie Bares, Ella Small, and Lila Vanderlei Congratulations and best of luck at the state meet!!

The Avon Lady Pirate softball team will take on the Bon Homme Cavaliers in the SoDak 16 Tuesday evening May 23rd. Game time is 6:00 PM in Tyndall.
Last Gold Standard Pirates of the year! PK-4: Amber Beeson 5-8: Jake Namminga Congratulations! Have a great summer!!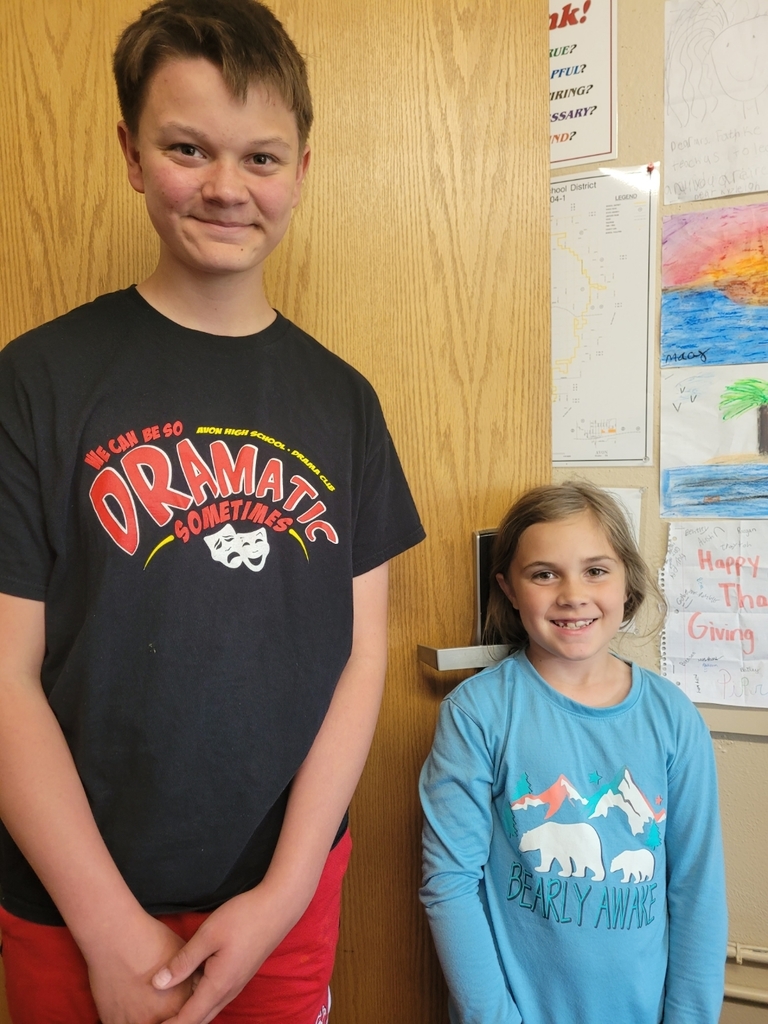 Yesterday the 3rd and 4th graders went on their field trip. They visited the Ashfall Fossil Beds near Royal, NE and enjoyed a picnic in the gorgeous weather. Then they headed to Neiligh, NE to visit the Pierson Wildlife Museum and John Deere Museum.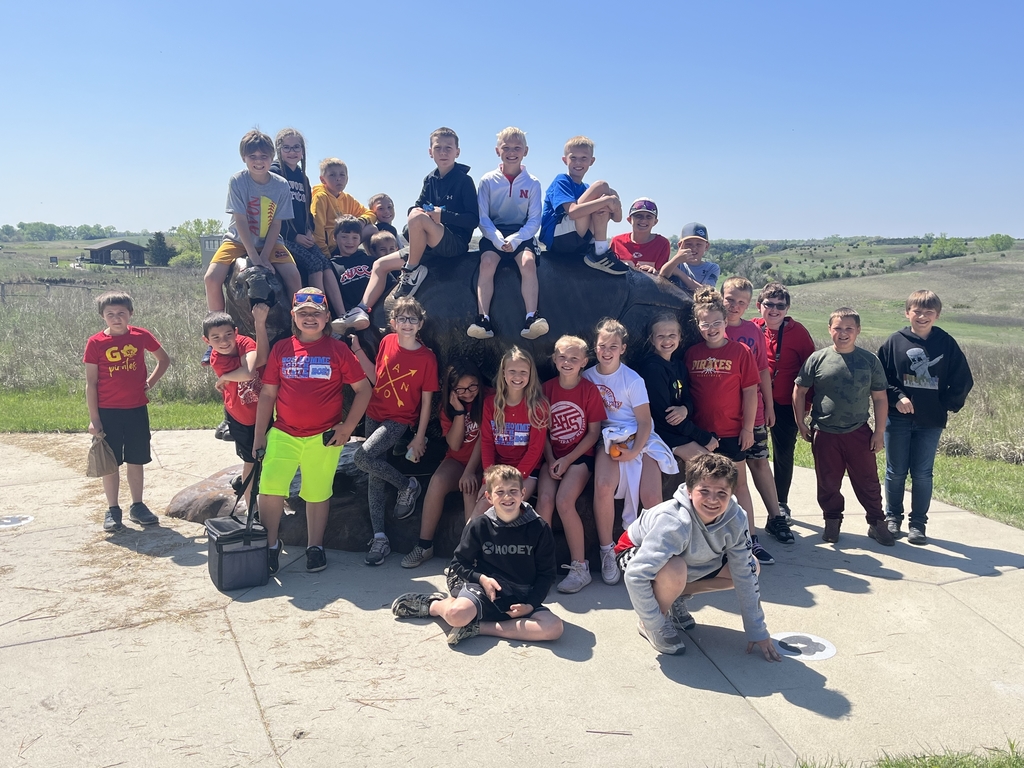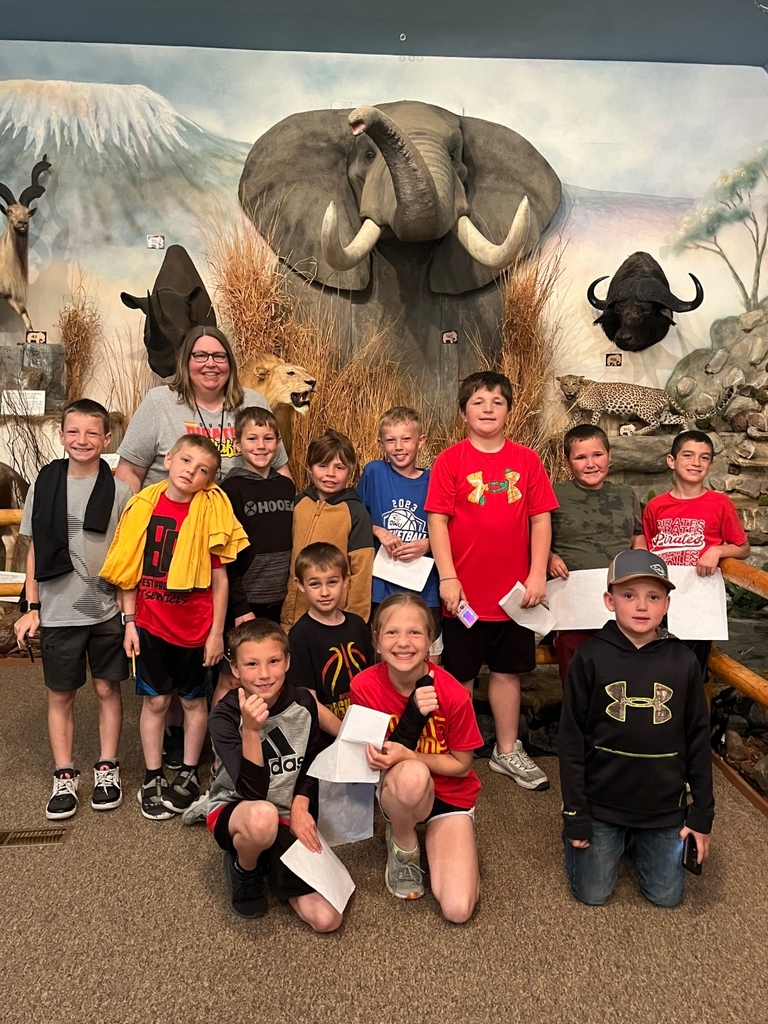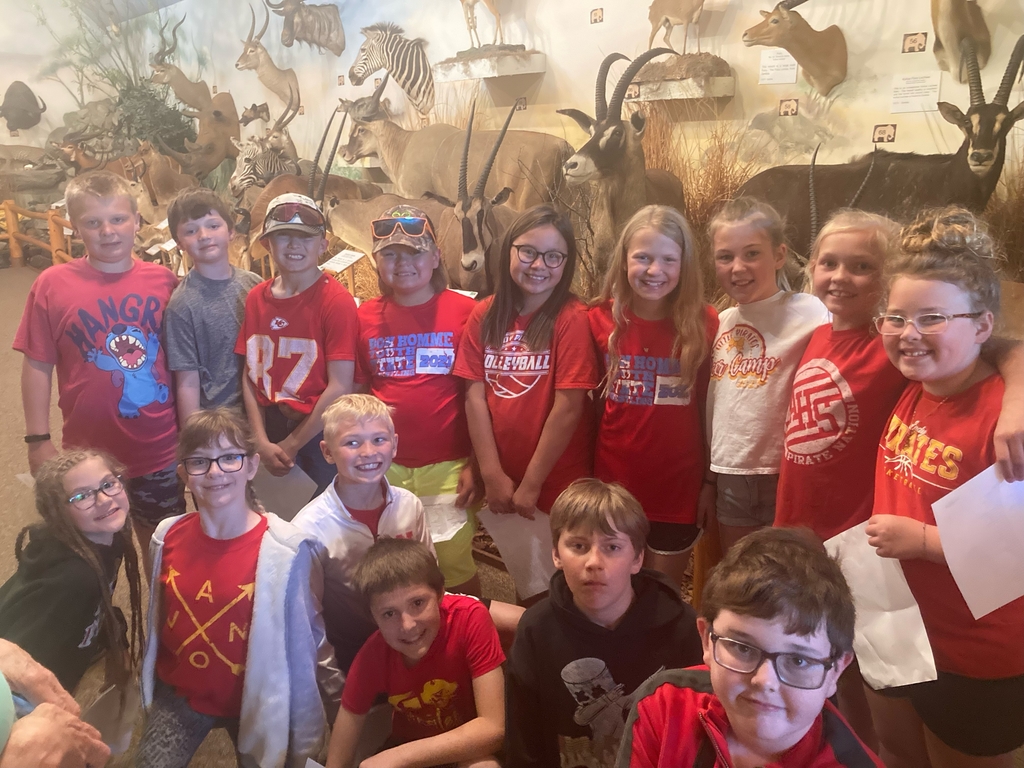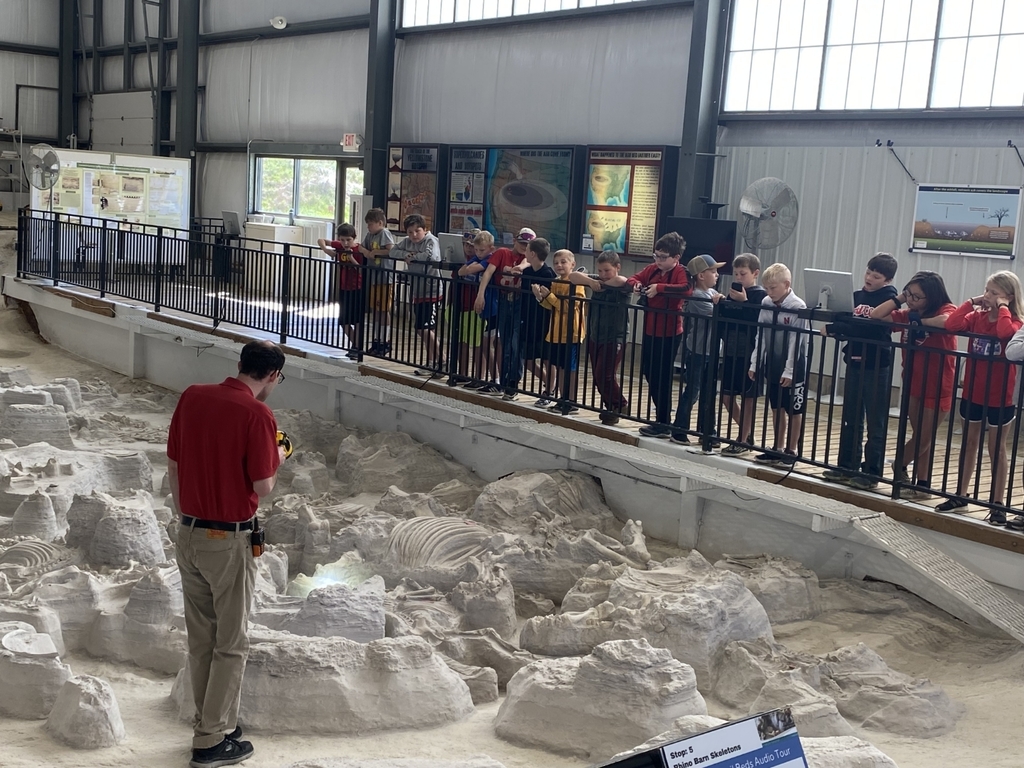 Here is the schedule for the softball tournament at Dakota Valley High School this Saturday, May 20th.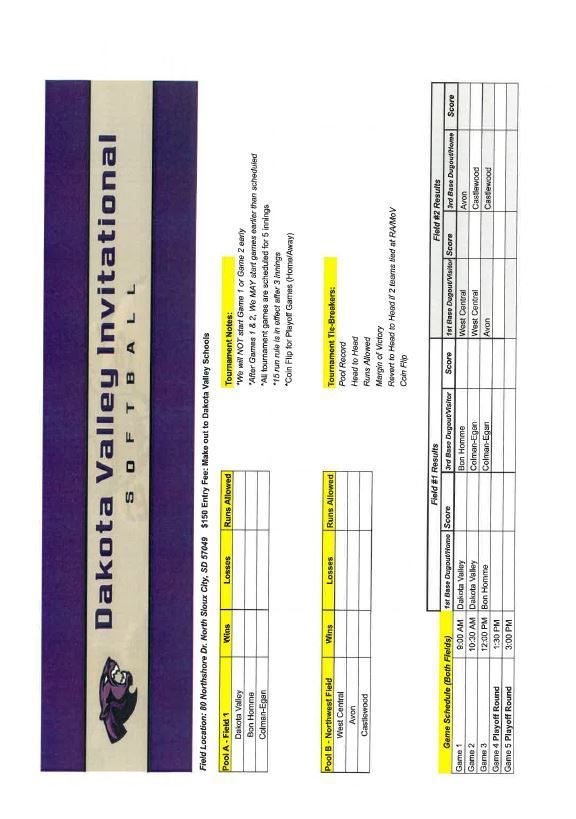 Congratulations to the 2023 Kindergarten graduates!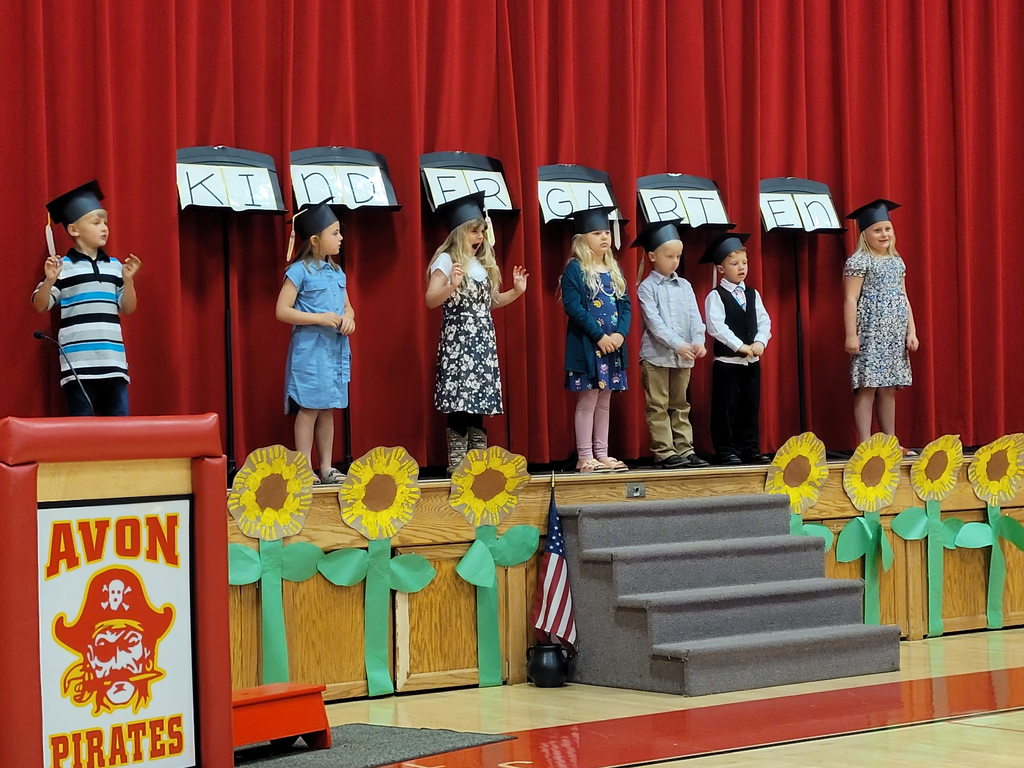 Gold Standard Pirates of the Week (May 8-12) PK-4: Brynlee Odens 5-8: Charles Rezac 9-12: Lila Vanderlei Congratulations!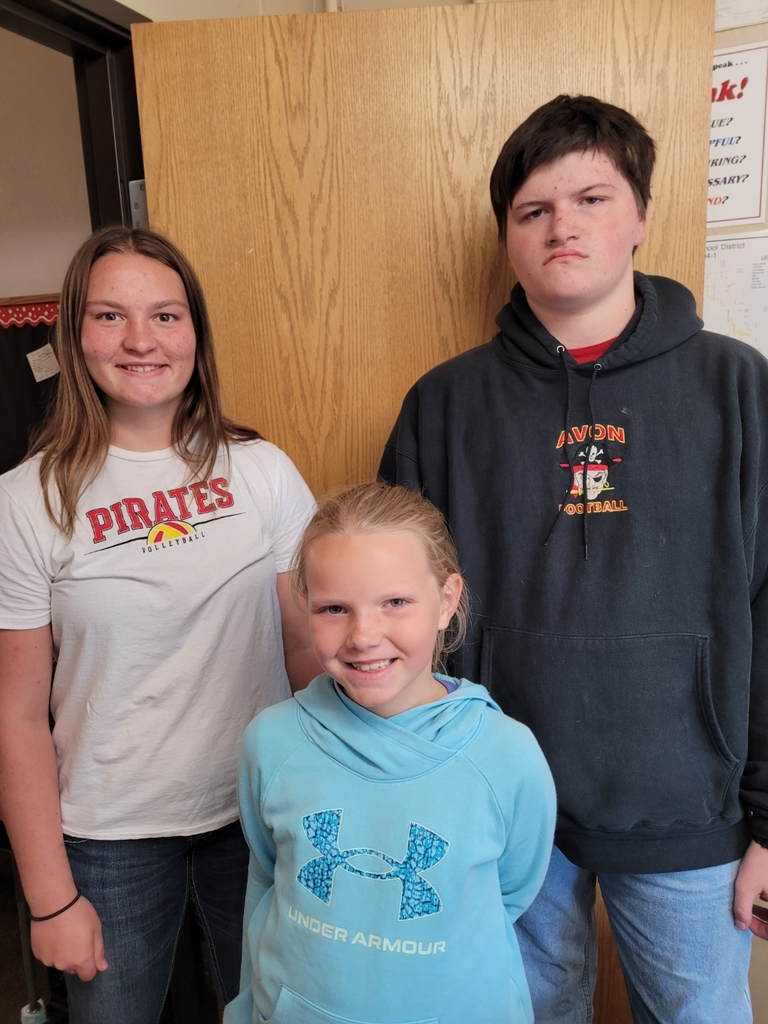 The softball games scheduled today at Wagner have been cancelled. The softball games scheduled for Tuesday in Avon with Wagner are still on. There will be a JV game at 5:00 PM followed by Parent's Night then the Varsity game.
Congratulations to the Class of 2023!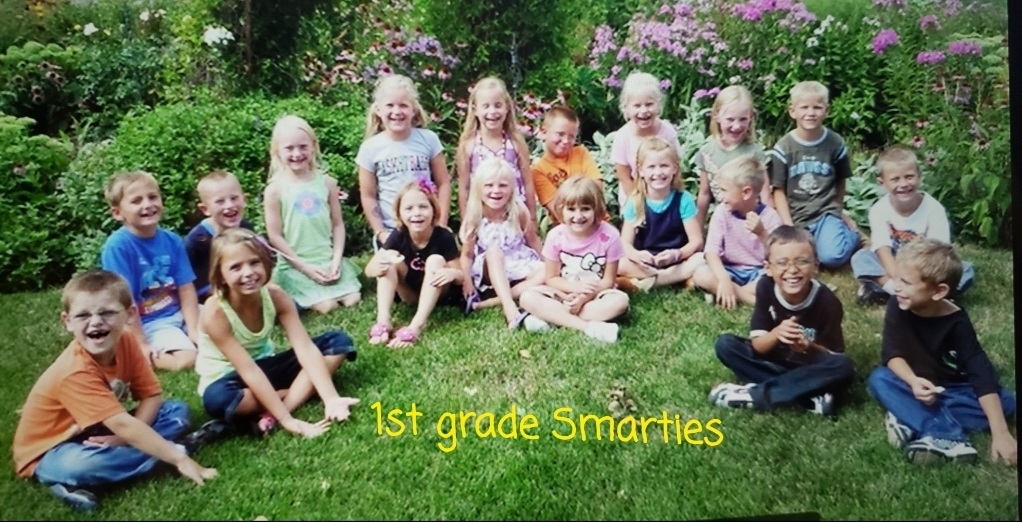 5th and 6th grade went on their field trip today to the Lewis & Clark Interpretive Center in Sioux City, IA. They also went to Gavin's Point Visitor Center in NE to hike the nature trail and Gavin's Point Recreation Center.
Congratulations to our Preschool Graduates!!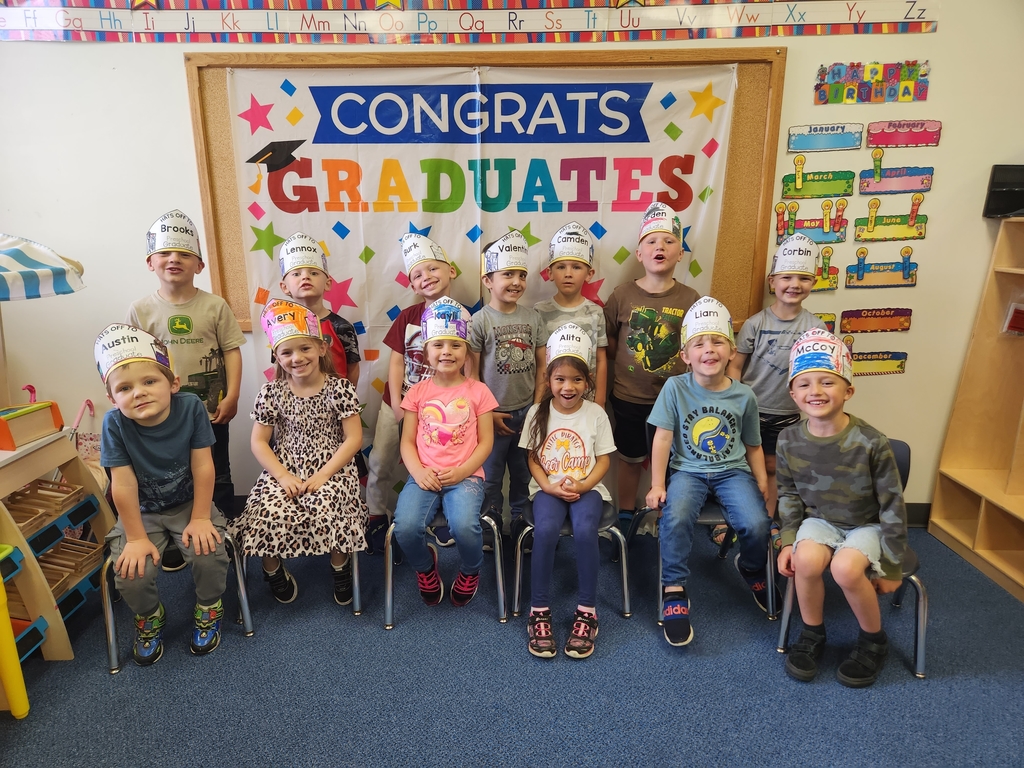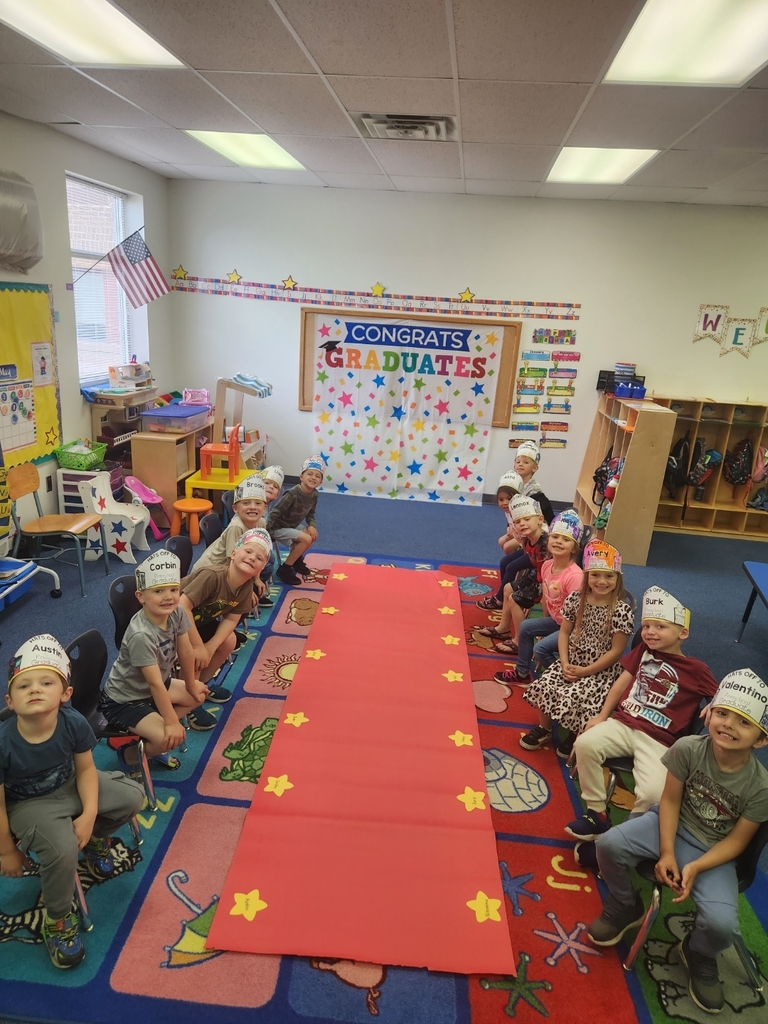 Second and Third graders had a virtual field trip to Prague over Face Time. We tuned in with Kory DeJong (Avon HS alumni) and Anna Krepelkova (former exchange student) as they took us on a walking tour of the city, answered our questions, and shared parts of the Czech culture. It was a great experience for our students!!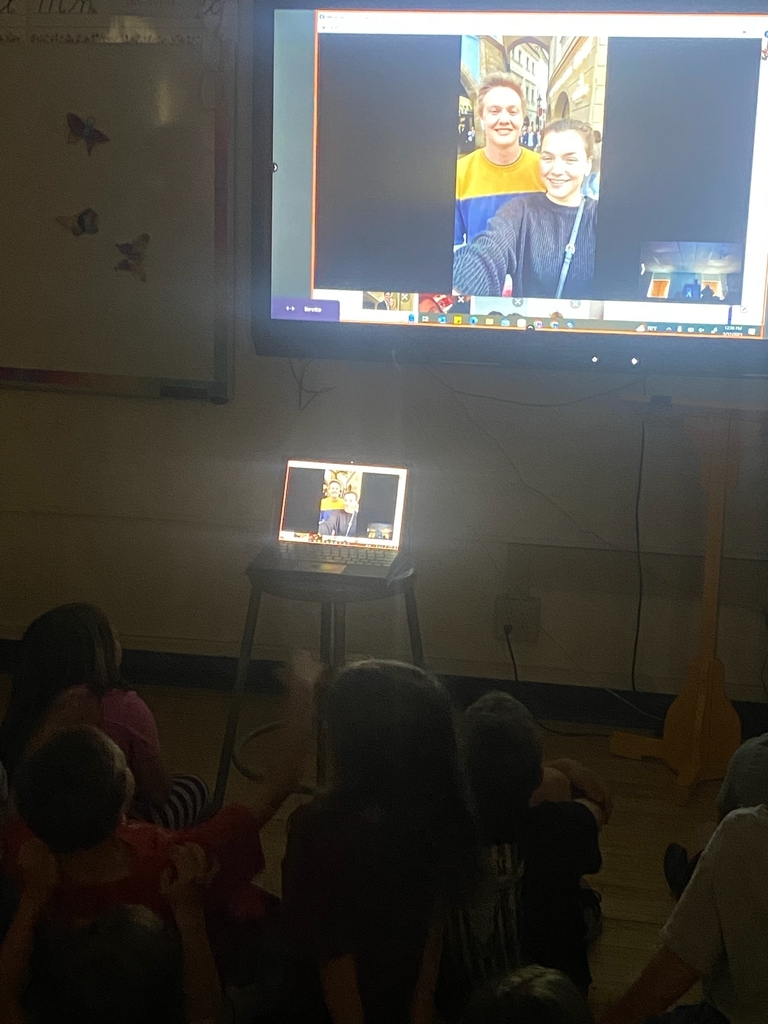 If anyone is interested in mowing for the School District this summer contact Gregg. It usually averages around 5-10 hours per week as long as it rains.

The varsity softball game with Bon Homme will start at 6:15 PM.

The softball games with Bon Homme have been delayed. When weather passes we will play a varsity game only.