Congratulations to the Avon All-State Chorus participants. From left to right Makayla Kopp, Sara Swier, Kimmy Tolsma, Key Heumiller. The concert was held in Rapid City this past Saturday evening. Congratulations.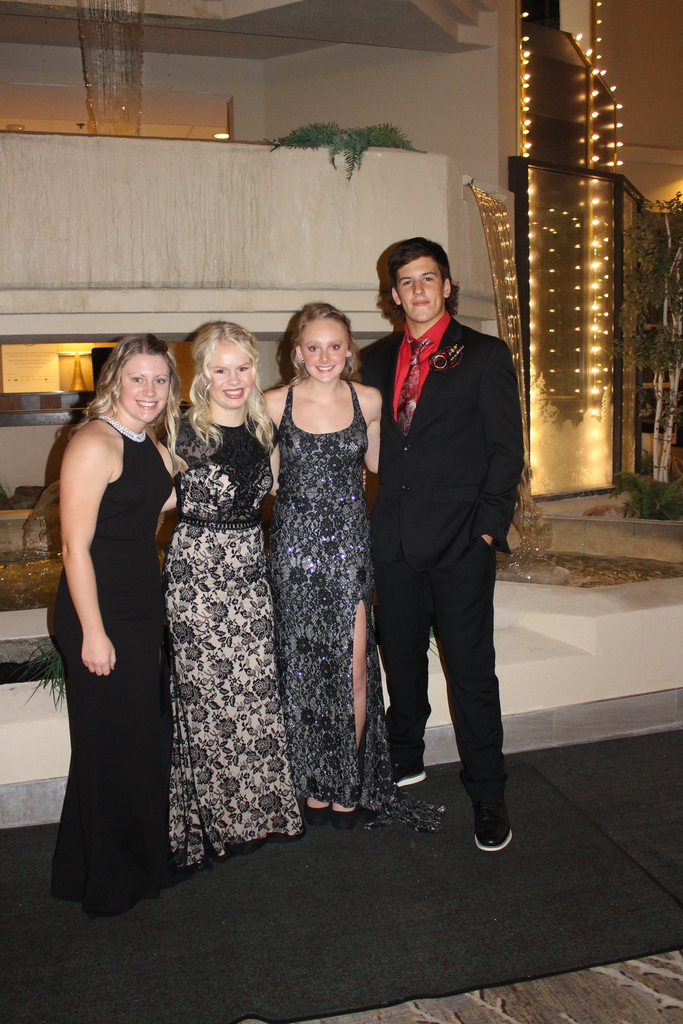 It's the 50th day of school today! Mrs. Kuhlman's 1st grade class celebrated today dressed in 1950's clothes.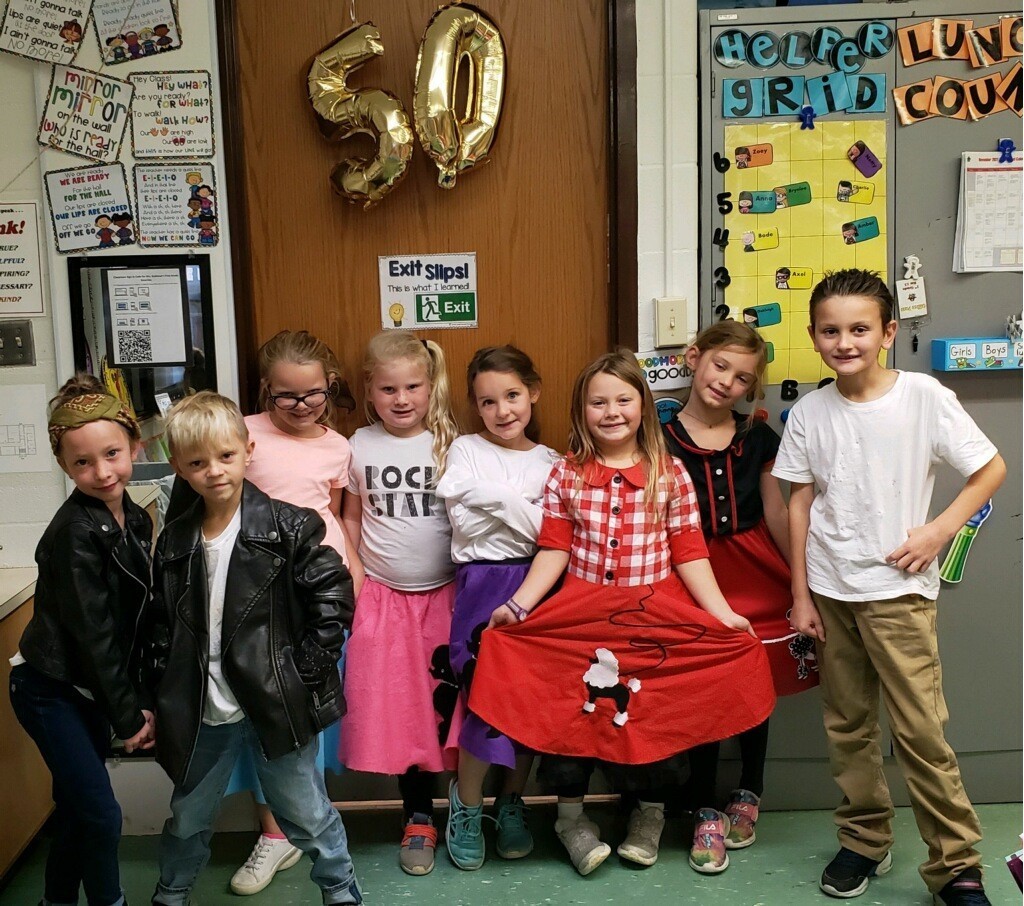 The Lady Pirate Volleyball team is scheduled to play Gregory tomorrow night in Platte for the Region 6B tournament. The match is scheduled to start at 8:00 PM. 8:00 PM is an approximate start time and the Avon match may start earlier, depending on the length of the 6:00 PM match.

Congratulations to the Avon Oral Interp Team on their success today at the Yankton Lewis & Clark Invite. The following students placed: Ashley Tolsma - 1st place Humorous, Reece Loewe - 1st place Serious, 2nd place Poetry, Macy Voigt - 3rd place Poetry, and Caleb Wallinga - 2nd place Non-original Oratory. The Pirate Team will compete Tuesday, November 2nd at the District Competition in Mitchell. #piratepride #expectexcellence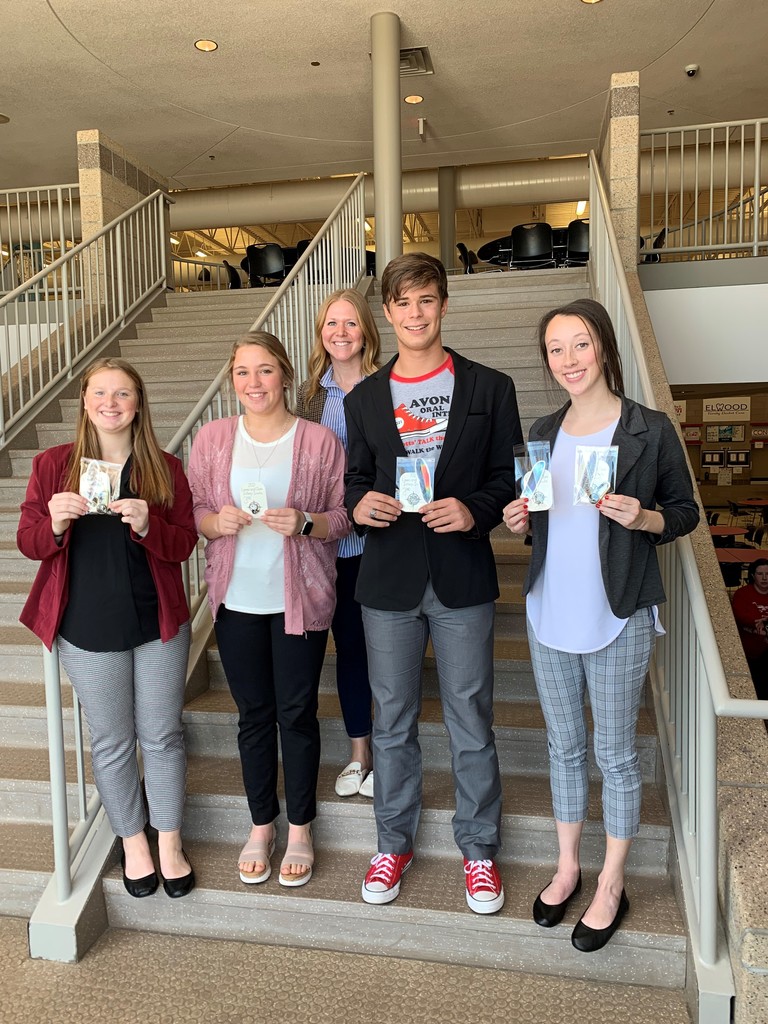 Some of the Avon Staff participated in the Halloween spirit by dressing up as Care Bears today. #piratepride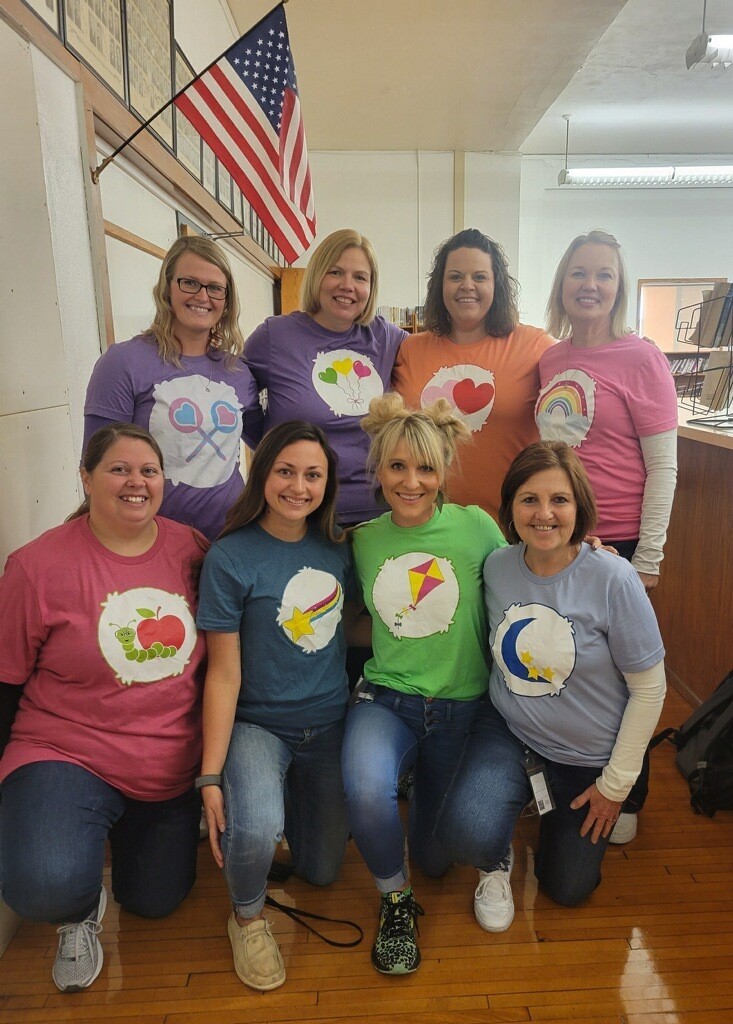 The Avon Pirate Football team set sail for the semi-final's on Friday, November 5th. The Pirates take on Dell Rapids St. Mary at 7:00 PM in Avon.

The Avon Lady Pirate Volleyball team will start Region 6B action on Tuesday night. The Lady Pirates will take on Gregory at 8:00 PM in Platte on Tuesday, November 2nd.

Science Club Sportsman Raffle drawing will be tomorrow, October 29th at 10:15 AM. We will try and live stream on Facebook.


The Avon Science Club's Sportsman's Raffle is officially sold out! 225 tickets sold in less than a month is Amazing! We greatly appreciate your support. The date of the drawing will be announced soon on both Facebook and the App. Thanks Again for your support!
Results from State Cross Country: Rilyn placed 96th and Tyler 44th. Tyler had his personal best time this year on Saturday. Both runners came in right at or ahead of the state rankings. Also thank you to all the cross country runners that rode the bus to support Rilyn and Tyler. We had great support! Also thanks to the parents, grandparents, and other fans for their support during the season. Hope to see all of you next year and remember to bring a friend to practice next season! Coaches Hento and Swier


Great job Rilyn and Tyler at the State Cross Country Meet held yesterday in Sioux Falls. We are proud of you!!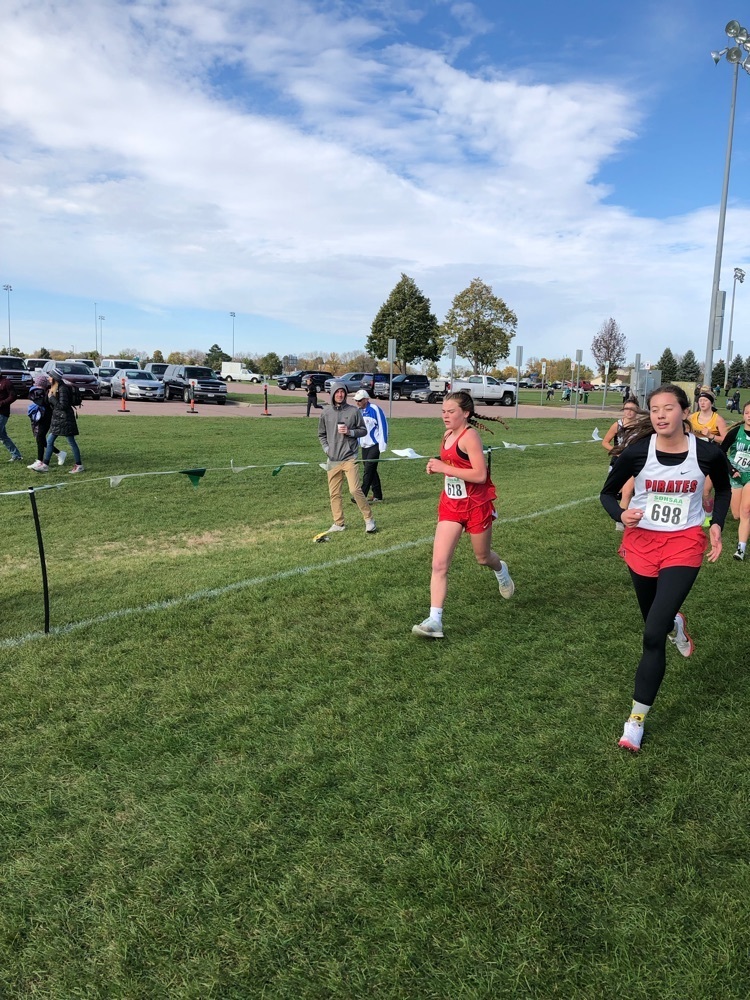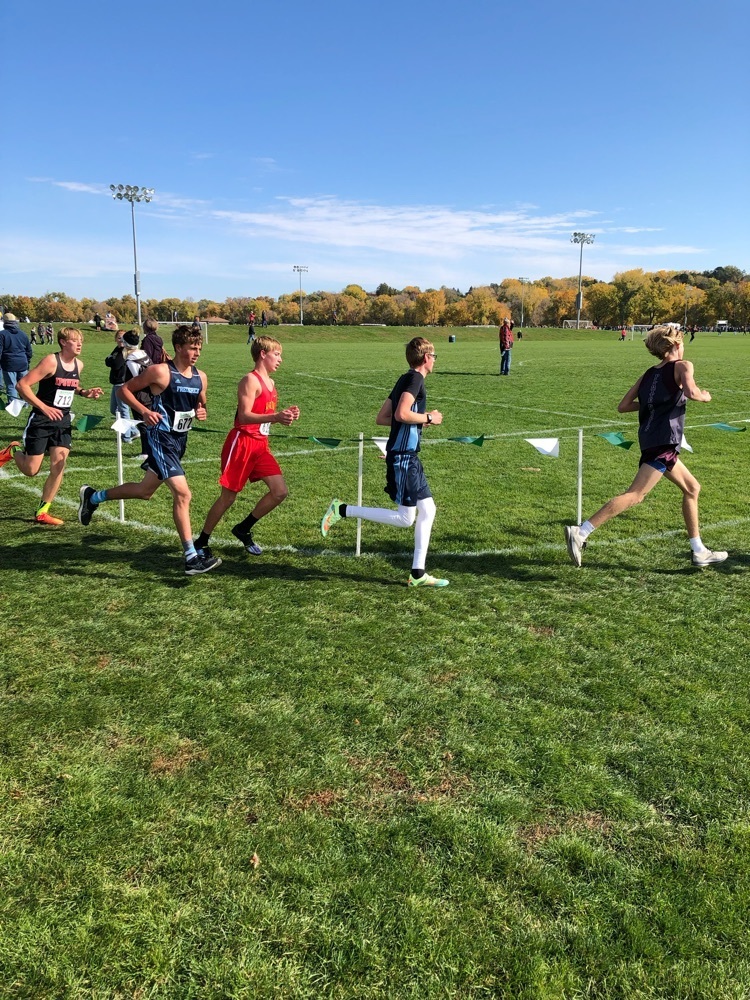 Get your tickets soon, only 36 spots remain on the Science Club Sportsman's Raffle. Up for Grabs are 3 great Guns and $475 in cash. Thanks for your support!

The Avon Pirates next playoff game will be on Thursday, October 28th in Avon. The Pirates will take on Alcester-Hudson. Game time is 6:00 PM.

The Avon School District entry way will soon be filled with art work inspired by the Avon mascot, the Pirate and Lady Pirate. The paintings were created by local Avon artist, @johnnyswatek-finearts. #piratepride #expectexcellence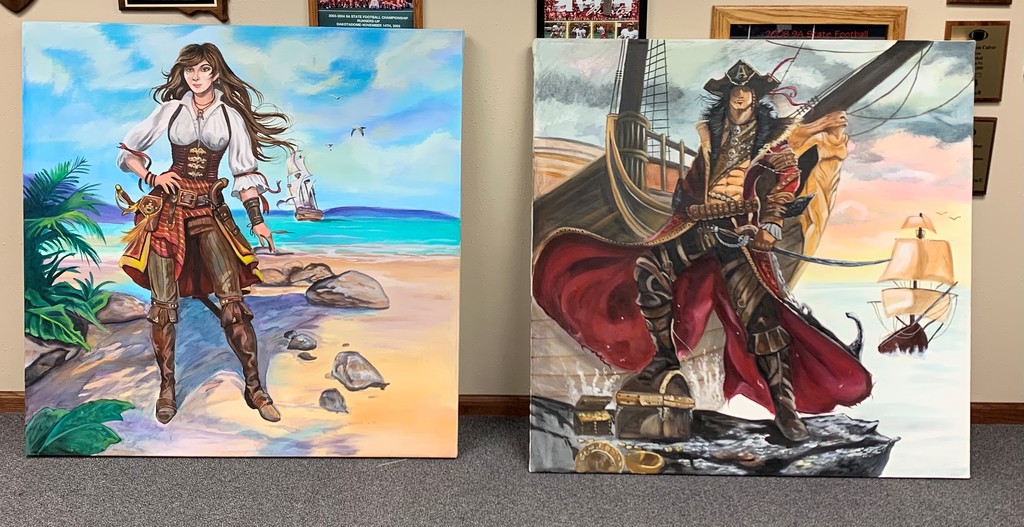 Papa Murphy's Pizza Orders are due Thursday, October 21st.
Lost: a gold class ring was lost at last Friday's football game on the visitors side (pride of 80 on the side, "Michael Wollman" engraved inside.) If anyone finds this, please return to the school's office. Found: LG cell phone was found outside the school building last week. See Mrs. Mudder to claim it.

Congratulations to the Avon Oral Interp Team who competed at the Brandon Valley Lynx Speaking Invite on Saturday. The following students placed: Landon Thury - 6th Place Novice Humorous, Caleb Wallinga - 4th Place Novice Non-original Oratory, Makayla Kopp - 5th Place Novice Non-original Oratory, Macy Voigt - 1st Place Novice Poetry, Sarah Swier - 4th Place Storytelling, Reece Loewe - 4th Place Serious Prose, Ashley & Kimmy Tolsma - 1st Place Duo, and Sarah Swier, Gracie Small, Courtney Sees, Reece Loewe, and McKenna Kocmich - 3rd Place Readers' Theatre. The Avon team overall placed 6th out of 14 teams and was the smallest school in attendance. #piratepride #expectexcellence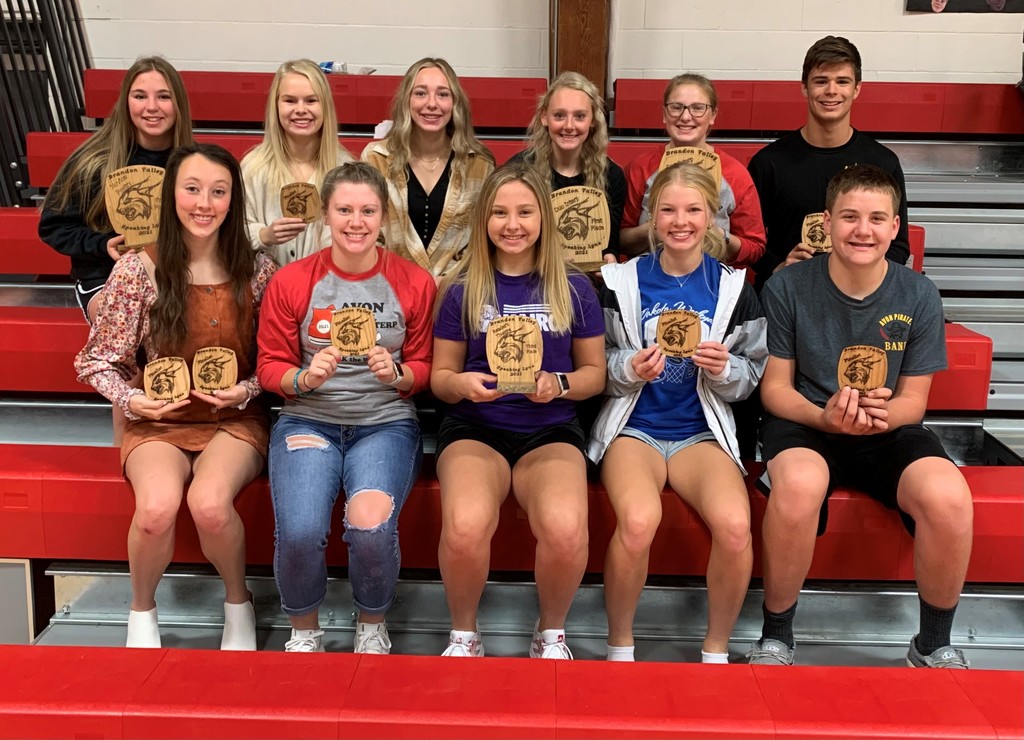 Thursday's playoff football game is a South Dakota High School Activities State Even. Admission for the game is $7 for adults and $5 for students. No conference or Avon Activities passes will be honored for entry.